Spurs 2019/20 kit reviews and leaks - updated regularly
Catch up with all the latest news, reviews and opinions on the 2019/20 Tottenham Hotspur kits.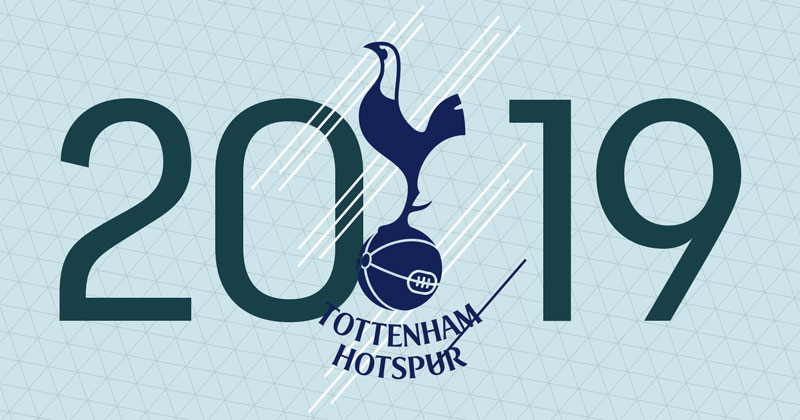 Check out our complete ranking of the best 2019/20 Premier League kits to see where Tottenham's shirts came in the final table!
---
Tottenham Hotspur 2019/20 Home Kit Review
Released: 18/07/2019
The new Spurs home kit won't immediately grab your attention. In fact, this is one of the simplest football shirts you're likely to see this summer, especially amongst the top European sides. While other clubs have raised eyebrows with unique graphics and bold detailing, Spurs are keeping our facial expressions fixed firmly in place by sticking with tradition. 
But that isn't necessarily a bad thing.
Critics online have been quick to label Nike's design as dull, safe or just plain boring, completely missing the fact that this is one of the most sophisticated kits of the season. Much like the dazzling new Inter away shirt, this is a beautifully crisp and clean design which is probably just about as inoffensive as football shirts get. 
No, it won't be making any headlines, but that certainly doesn't make this a bad shirt. After the atrocity of last year's design, Nike's plain and simple approach is certainly a welcome one, with the contrasting collar and cuffs marking a particular improvement. If you look a little closer, you'll find "Spurs" woven into the trim, although this is just as subtle and understated as the rest of the shirt. 
The irony of having "To Dare Is To Do" woven inside such a simple shirt certainly isn't lost on me, and I can certainly understand Spurs fans feeling a little underwhelmed by this release. There are no bells and whistles here. People won't love it. People won't hate it. In many ways, Spurs kits have become the vanilla ice cream of the football shirt world. 
Compared to last season, though, that's a major improvement.
---
FOOTY.COM Rating: 78/100
---
---
Thank you for joining the FOOTY.COM club!
Tottenham Hotspur 2019/20 Away Kit Review
Released: 18/07/2019
Nike have described the new Spurs away kit as making "a bold statement", with a vivid purple chest graphic the clear centrepiece of the design. Although it's certainly more interesting than the simple home shirt, there's no question that Nike's new release hasn't quite had the desired effect. 
Rather than making you spit your brew out and stare in wide-eyed disbelief, this kit will likely have you shrugging your shoulders and asking what all the fuss is about. The jagged purple graphic certainly draws the eye, but it seems a real shame that this bolder section of the shirt is restricted to the chest. 
In the video below, our guys draw comparisons with Spurs' 94-95 away kit, which featured a similar graphic and colourway. The retro classic was much braver, however, with Umbro allowing the pattern to run over the entire right-hand side of the shirt. While I would never expect Spurs to go down the full 90's route, something closer to this design could have become one of the shirts of the season.
Don't get me wrong, though - this is by no means an ugly shirt. The navy colourway is absolutely beautiful, and the way the graphic spells out the word "Spurs" is undeniably clever. It just isn't as bold or brave as perhaps the marketing spiel would have you believe, and this feels like a real missed opportunity to create something truly special. 
The idea here is great, the execution just isn't what we'd all hoped for. 
---
FOOTY.COM Rating: 74/100
---
---
Tottenham Hotspur 2019/20 Third Kit - Leaks
The season might only be a couple of weeks away, but there still isn't much known about Spurs' 2019/20 third kit. Rumours online suggest the design will feature a bright blue colourway and draw inspiration from the 90's, as well as their sparkly new stadium. 
Since the home and away shirts are both quite bland, I'm hoping to see Nike really flex their creative muscles here. Judging by the recently-leaked third goalkeeper jersey (which features an outrageous shade of orange and dazzling graphic), it looks as though Spurs fans can finally look forward to something a bit different. 
Last season, Nike revealed Tottenham's third kits on 11th August, and I'd imagine the new shirts will have a similar release date this time around. Not long to wait now. 
---
Where Can You Buy the New Spurs Shirts?
The 2019/20 Tottenham home shirt is now available for purchase, and you can compare prices on FOOTY.COM to save yourself some extra cash. The away shirt will be available from 3rd August, while I expect the third kit to be released just a few weeks later. The only question is: which one will you go for?