Man City 2019/20 kit reviews and leaks - updated regularly
Want all the latest thoughts and info on Man City's kits for the 2019 season? This is for you.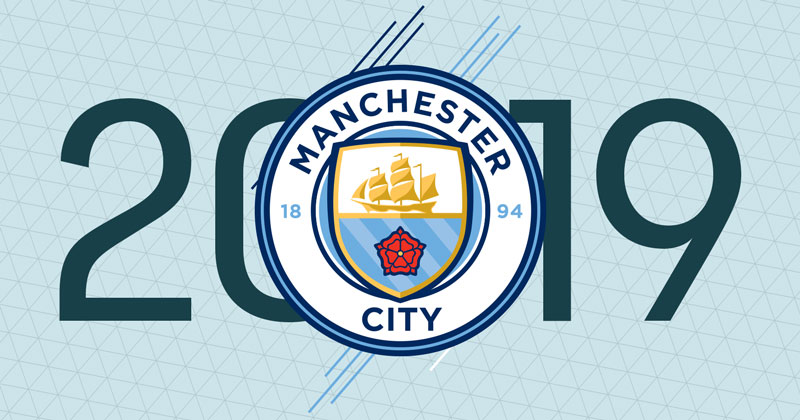 Check out our complete ranking of the best 2019/20 Premier League kits to see where Man City's shirts came in the final table! 
---
Man City 2019/20 Home Shirt - Leaks
After a few relatively underwhelming years with Nike, City are making a big move to Puma for the 2019 season. Given the fact that the brand also 'losing' Arsenal this summer, it's a switch which will put Pep Guardiola's men right at the top of the pecking order, as opposed to the situation Man City found with Nike where they were playing second fiddle to a number of other teams.
The leaked design of the 2019 home shirt shows a design which looks conservative at first, but carries with it a number of interesting details and bold decisions upon closer inspection. To start with a subtle, curved wave graphic covers large parts of the body, which is a decent addition despite the fact it is most likely a templated design.
On a more daring note though, the secondary colour of the shirt (seen on the shoulder design and sponsors) appears to be purple. Purple is a colour which has very much been in City's palette over the years, but they've never combined their classic sky blue home colour with a bright purple. Fan reaction will undoubtedly be mixed, as any significant colour addition or change to a home kit usually takes time to adjust to.
Thank you for joining the FOOTY.COM club!
Other notable details include some additional detailing underneath the rest to celebrate 125 years of the club, though the execution of this leaves a lot to be desired.
Man City 2019/20 Away Shirt - Leaks
Asymmetrical designs are rare in football, but according to leaks Puma and Man City will be bringing out a lopsided design with a brilliant nod to a cultural staple of the city for the 2019/20 season. That staple is The Haçienda, the nightclub in Manchester famous for its yellow and black striped decor and branding. This Dortmund-esque look is replicated on the right shoulder of the new City away shirt, and if anything I would've liked to have seen more of the design across the rest of the kit much like Dortmund's home shirt in 2015.
The right sleeve detailing is joined with alternating blue and peach details, with mismatched cuffs and even a variety of colours for the Puma logo, main sponsor and sleeve sponsor. In combination the colour scheme is quite fresh and interesting, though the crest looks a little bit left out with no colour treatment.
Given the daring decision to use blue and purple for the home, and the even more daring third kit, it's a bold move from Puma to complete the set with an away kit that breaks from tradition. No one can accuse them of playing it safe as they start out their journey with the English champions.
Man City 2019/20 Third Shirt - Leaks
Wow.
City's third shirt is anything but typical, with a yellow and peach gradient look reminiscent of some of their more out-there shirts during the Nike days. I can't think of any other team with a look quite like this, and given how different the design is this will likely divide fans.
Despite the flamboyance of the shirt there is seemingly going to be a good approach to details, with everything in black including a nice simple crew neck collar: quite a rare sight in kits these days. Credit to Puma for bringing anything but a predictable design, though with their other bold changes to the home shirt and the creative direction of the away shirt, the three-way punch will be a lot for City fans to take.