Arsenal 2019/20 kit reviews and leaks - updated regularly
The 2019/20 Arsenal shirts are undeniably stunning. We're taking a closer look at what makes them so special…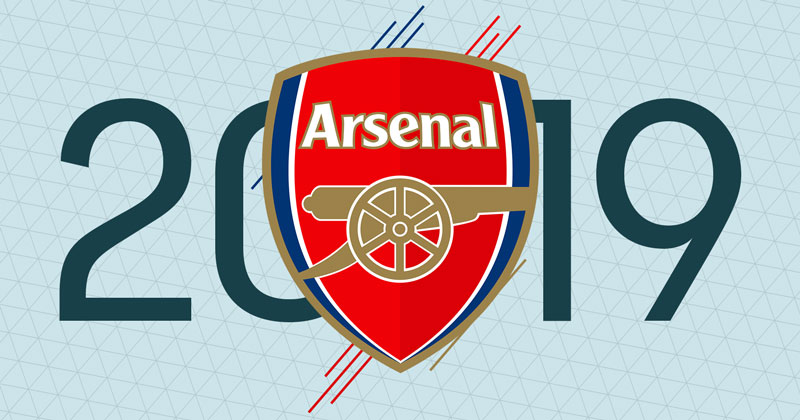 Check out our complete ranking of the best 2019/20 Premier League kits to see where Arsenal's shirts came in the final table!
---
Arsenal 2019/20 Home Kit Review
Released: 01/07/2019
There's no two ways about it: Arsenal's new home kit is an absolute stunner. Plenty of clubs have tried to go for a throwback look this season, but this is one of the few strips which has really managed to bring retro and modern style together so effectively. The new Cambridge away shirt is popular for exactly the same reason. 
The result, of course, is one of the best football kits of 2019/20. And I'm not just talking about the Premier League.
Yes, it's a template. Yes, that can usually be a major red flag. On this occasion, however, it only helps to create the classic adidas look which fans have been craving, providing the perfect throwback to the popular designs of the late '80s and early '90s. Instead of feeling lazy or unimaginative, the template seems like the ideal way for adidas and Arsenal to renew their famous partnership. 
Arsenal's classic white sleeves haven't looked so good in a very long time, complemented perfectly by a gorgeous shade of red and the three stripes on the shoulders. Even the sponsors and logos look great here, while the eye is inevitably drawn towards the wrapped collar - with its integrated red stripe and black trim also repeated on the sleeve cuffs. 
Even the plain red parts of the shirt give you something to look at, with a beautiful honeycomb print woven into the fabric to add a dash of texture. A+ all round, then.
For me, this is one of the classiest shirts I've seen this season, an incredibly rare achievement for a design which is so deeply immersed in nostalgia. After more than 25 years apart, let's hope that Arsenal and adidas don't break up again for a very long time. 
---
 FOOTY.COM RATING: 92/100
---
---
Arsenal 2019/20 Away Kit Review
Released: 16/07/2019
After all of the hype, expectation and a whirlwind of fan-made concept designs, the 2019/20 Arsenal away kit is finally here. Based on the iconic 'bruised banana' shirt of the early 90's, the new Gunners strip is bold, brash, and just a little underwhelming.
Bursting with colour and featuring a more subtle, modernised version of that famous 90's pattern, there's no denying that the new away shirt is drenched in nostalgia and oozes a certain sense of class. This is a welcome redesign of one of the most iconic Arsenal kits of all-time, and the faded zig-zag pattern undoubtedly provides a unique identity out on the pitch. 
The navy crew-neck collar perhaps isn't as strong as the original (or the new home shirt), but it still looks incredibly smart alongside the obligatory three stripes on the shoulders. Contrasting beautifully with the vibrant yellow colourway, there's no denying that the detailing, sponsors and logos stand out much better than they did on that 90's design. 
However, without trying to sound like the greedy consumer I really am: I want more.
There's very little I can criticise this kit for, but I'd love to see adidas go a bit bigger and bolder on that zig-zag pattern. It seems as though they're simply dipping their toe in the nostalgia pool, when instead they could have gone a few tones darker and created a football kit which truly took its place amongst the greats. 
In short, the 'bruised banana' concept isn't quite bruised enough. It's still a bit too underripe for my taste. 
Of course, this is still one of the best Premier League kits of the season. In fact, as a Manchester United fan, I've got to admit I'm insanely jealous of what adidas have put together for Arsenal. If they'd been a little braver, though, perhaps I wouldn't be left with this niggling feeling of what might have been.
---
FOOTY.COM RATING: 85/100 
---
---
Arsenal 2019/20 Third Kit - Leaks and Rumours
The Arsenal third kit leaked a couple of weeks back, with the design sporting a dark navy colourway and vibrant yellow detailing. The crest, sponsors and three stripes all make use of this sunny shade, with small injections of black allowing them to really stand out against the navy. 
If the leaks are accurate (and I'm pretty confident they are) then it looks like adidas are gearing up to complete a truly stunning trilogy of Arsenal kits. To be honest, I'm glad I'm not an Arsenal fan - otherwise this summer could have been very expensive indeed. 
---
Where Can You Buy the 2019/20 Arsenal Shirts?
Both the Arsenal home and away shirts are available on FOOTY.COM right now, and we've compared prices to help you find the best deal possible. As for the third kit, I'd expect this to be officially released over the next couple of weeks or so! 
Thank you for joining the FOOTY.COM club!