The best football shin pads for 2020
How do you know which shin pads are the best? We've put in the work so you don't have to.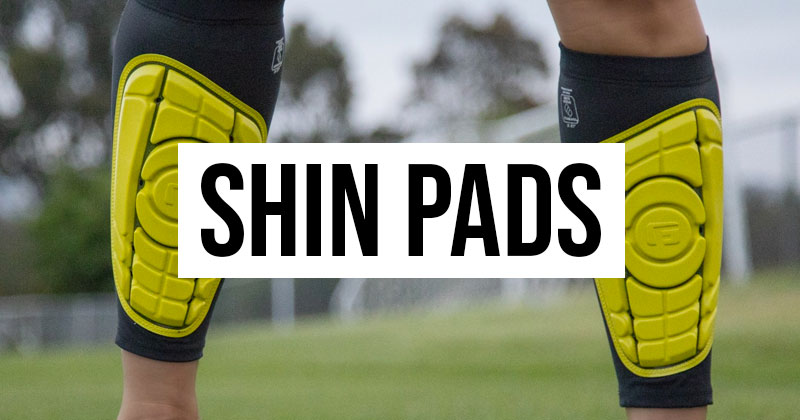 It's important that, at every level of football, you protect yourself on the pitch. One necessary piece of equipment every player should have in their kit bag is a good pair of shin guards, but which ones are best?
We all imagine ourselves playing sublime, tika-taka football when we step out with our five-a-side team, but in reality amateur football can be much more of a hack-and-slash version of the beautiful game; with the extra physicality comes a need for some extra protection to prevent you losing your tattered shins to yet another wildly swinging boot.
To understand how important a sturdy pair of shin pads are to a footballer you should know that the first shin pads were first designed around ancient military, bronze armour used to protect knights who like to hack each other to pieces with maces and axes.
Modern shin pads aren't going to protect you from any medieval weaponry, but they will provide you with enough protection to prevent your shins breaking under a crunching slide tackle or being caught by a pair of metal soft ground studs.
Some never play without shin pads, others hate them, but without them you are at risk of suffering a serious injury at any level of the game. So, to help keep you safer out there, we've found the best shin pads you can get your hands on in 2020.
Thank you for joining the FOOTY.COM club!
---
1. Nike Mercurial Lite
A shin pad for the more elite players; the Nike Mercurial Lite balances protection with a lightweight, minimal feel that doesn't impede movement. The problem most people have with wearing shin pads is the cumbersome feel that can throw them off their game, so an extremely lightweight option is always a good way to go.
With the Nike Mercurial Lite's polyurethane structure, users retain their full range of movement and speed and the mesh lining helps hold the shin pad in place, preventing it slipping down when playing and also helping your skin breath, wicking moisture and promoting airflow.
2. adidas X Pro
Another lightweight option is the adidas X Pro; constructed with a lightweight compression sleeve and moulded EVA cushioning inside to wick away moisture and help keep you dry. With a dry underside you're not only going to feel more comfortable, it is also going to prevent the shin pad from sliding around during the game - because nobody likes having to hoist up their shin pads every single time there is a break in play.
The X Pro is one of the highest performing shin pads on the market thanks to the tough curved shields which perfectly fit the contours of your shins, providing great comfort, protection and they weigh next to nothing.
3. Puma Future 19.1
For something with a little more ankle protection to add to shin protection, the Puma Future 19.1 is a great option. Fitted with a flexible ankle sock to help hold the shin pad in place and help prevent you rolling your ankle in tight turns, the Future 19.1 also features elastic straps to help secure the pad in place around the upper section.
Without a mesh liner to deal with the polypropylene shell is more breathable and is slightly thicker than other options, providing a little more armour against heavier impacts, perfect for defenders or those who like to get involved with the tastier challenges.
4. Under Armour Challenge 2.0
Under Armour's gear is well known for being hard wearing and their shin guards are up there too. The durable hard shell provides protection form the toughest challenges whilst the impact relief, foam backing means that any big tackles that do go your way aren't felt on the underside at all.
The fit is contoured to be an exact anatomical fit to each shin as it moulds itself after its very first wear. Added ankle disks are inserted to provide extra protection if a tackle should slip off the guard and make contact with the bones in your ankle – we all know how much they can hurt.
The ankle sock has a good tight fit and is thin enough to fit your boots without causing discomfort and really holds the pads in place; so much so that just one strap, positioned at the top of the guard, is needed to keep them in place for the entire time they are on.
5. G Form Pro S Shin Guards
The revolutionary new format for shin guards from G Force are a little on the pricey side but are definitely some of the most high-end shin guards you can get your hands on. The lightweight sleeve-style guard provides the best impact protection thanks to the RPT soft padding which remains soft and light when worn but hardens instantly on impact, allowing your shins to withstand some real punishment.
The sleeve fit is one of the most comfortable shin guard constructions which you never need to worry about shifting or falling during play; you'll pretty much forget you're wearing shin guards until you remember to take them off.
---
For more great prices on all shin guards, as well as kits and football boots, checkout FOOTY.COM today.