Shirt Tales | Chapter 7 - Welcome to the Jungle
If Puma know how to do one thing very well, it's push boundaries. Let's celebrate their boldness.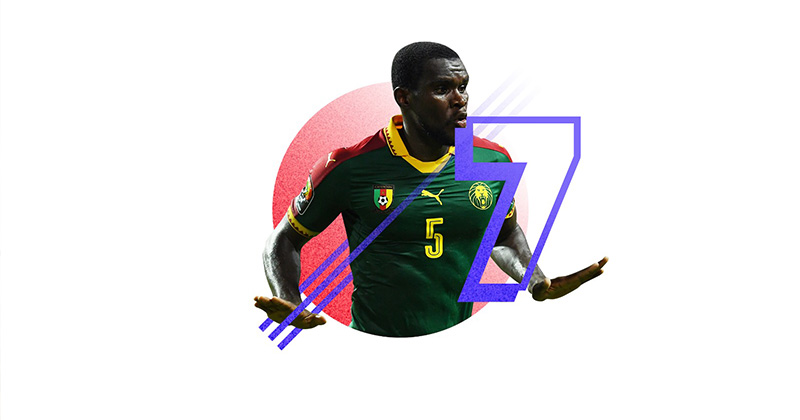 Chapter 7 - Welcome to the jungle
As we draw Shirt Tales to a close, we have a lot to look back on.
adidas in the 80s, Nike in the 90s, Umbro challenging both throughout before coming back strongly in the 00s.
There is however one major character we have yet to fully meet in this story, and that character is a big cat by the name of Puma.
---


This blog is part of our Shirt Tales series. Check out the rest of series below.
Ch. 1 - King of the Hill | Ch. 2 - A Challenger Appears | Ch. 3 - The Phenomenon's New Clothes | Ch. 4 - Perfecting the Template | Ch. 5 - Demons and Doritos | Ch. 6 - Diamonds are Forever | Ch. 7 - Welcome to the Jungle
---
Indomitable
When you think of an international team sponsored by adidas, who do you think of? Up until 2010 you might have said France. Failing that, it has to be current fallen giants Germany.
How about Nike? I'd suggest Brazil, who have been loyal to the Swoosh since the mid-90s. European champions Portugal can claim a relationship just as long.
But when you think of a nation sponsored by Puma, there's only one I can think of: Cameroon.
Puma first partnered with The Indomitable Lions back in 1997, and they had quite the pedigree to live up to. In one of the most iconic moments of the 90s, Cameroon left Italia '90 as cult heroes thanks to a beaming, dancing Roger Milla and a collective tournament performance which in many ways remains one of the golden moments of African football.
Between 1997-2000 Cameroon's shirts were relatively vanilla, as is quite typical when a switch of manufacturer occurs. Their shirts borrowed several features of the era, with chunky panels and contrast trim across multiple sections of the shirt, not to mention a baggy fit.
Then, as Cameroon began to make waves on the pitch thanks to the emergence of Samuel Eto'o and the maturation of talents like Rigobert Song and Geremi, something truly remarkable happened.
Puma and Cameroon unleashed their latest kit at the 2002 African Cup of Nations, but this time their shirt was anything but a reflection of other shirts at the time.
It was arguably not even a shirt at all.
Eto'o and co were effectively donned in vests when they rocked up in Mali. Almost everything was there in terms of a classic Cameroon kit. A strong green, red and yellow colourway, the lion symbol proudly placed alongside a central Puma logo and federation crest, but alongside these classic features were no sleeves at all.
Not only did Cameroon cause a stir with this blatant attempt at boundary-pushing, they proceeded to actually win the Cup of Nations which just so happened to be during a World Cup year. Needless to say it all put FIFA in a bit of a sweat.
Football's governing body were quick to step in before things got underway in Japan and Korea, forcing Cameroon to add black sleeves to their design and in turn producing one of the most memorable international kits of recent history.
Though it was certainly not the first time FIFA had stepped in, this 2002 example was arguably the most definitive of its kind.
Until 2004.
Strike two
2 years on from the sleeveless experiment, the defending African champions atoned for their sins with a fresh design featuring definitive sleeves. This time there was also the addition of some bold claw marks on either side of the body, given more prominence due to the tighter fit of the kit.
But far from lying down, Puma came out fighting by producing the world's first "onesie" kit.
The concept of attaching shirt and shorts was a novel one, but the execution of the idea was surprisingly slick. Results on the pitch were not as spectacular as 2002, with The Indomitable Lions falling at the quarter-final stage, but as far as kits goes the 2004 number was a great creation.
Still, this represented strike two for FIFA who duly sent over both a six-figure fine and a six point deduction for Cameroon's World Cup qualifying campaign, though this was later rescinded following a lawsuit.
The word 'innovative' is bandied about a lot in the football shirt world, but no one can claim to have lived truer to the phrase than Puma in the early 00s.
The hope of a continent
When the 2006 World Cup came around, Puma were at their peak in terms of representation. A staggering 12 teams proudly turned out in Germany wearing the brand, and best of all eventual winners Italy became the first nation to win a World Cup wearing a Puma kit.
It seemed almost comical that in the space of 4 years, Puma had twice become FIFA villains yet also the recipients of their most coveted trophy.
Their impact on the global game would only continue towards the end of the decade.
In the build-up to the historic 2010 World Cup in South Africa, Puma celebrated the occasion with a specially designed kit made available to all African teams they sponsored at the time.
This time the kit had both sleeves and separate shorts, but we were treated to a unique colourway rarely seen in sports.
Brown and sky blue is an unusual combo, with Coventry the only notable team to have flirted with both colours during their time. It's rare to see both colours together on one shirt however, and Puma achieved this with a gradient look mimicking the blending of soil and sky.
But, far from being just another typical PR line, the shade of brown was created by mixing soil samples from Ghana, South Africa, Ivory Coast and Cameroon.
Though the 'Africa Unity Kit' was used sparingly on the pitch, it's symbolism and creativity was significant. Given all that had happened in the early 00s, it was no surprise to see Puma behind the idea, and it capped off a turbulent but ultimately memorable decade in terms of shirts.
Puma's footprint on the football shirt world cannot be understated, and though other brands have come and gone they continue to remain as one of the key pillars of the industry. And if we need to look to one particular team to help tell the story of what their brand is all about, we should look to The Indomitable Lions.