The Best Football Boots For New Players
What are the important factors you need to consider if you're buying football boots for the first time?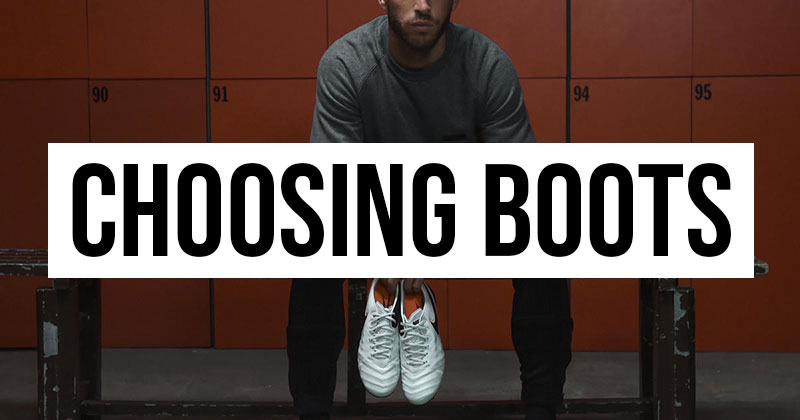 How to choose football boots
Do you feel as though it is time to stop watching the game from your sofa and actually start playing it for a change? Maybe you used to be a whizz on the wing, but time has taken its toll and now you're carrying a little extra weight, rather than carrying your sub-par 5-a-side team?
If you are thinking of taking up footy, for whatever reason, then we must warn you, the world of football boots has changed, and continues to change, a lot. For those playing the game for the first time, choosing football boots can be more challenging than the game itself.
In order to help any newbies find the right boots for their game, we've taken the courtesy of compiling this handy guide that will help you get off to the best start in the right pair of cleats.
So, what do you need to consider?
---
Surfaces
Firstly, if you are getting into the game for the first time it is important that you have an idea where you are going to start playing. There are indoor surfaces, 3G and 4G synthetic pitches as well as the traditional outdoor grass pitches. Each different surface requires a different type of boot – we've seen many new players take to a wet and muddy pitch in their dusty pair of running trainers and let us tell you, it rarely ends well. If they don't manage to pick up an injury the embarrassment from being placed on the seat of your pants anytime a player changes direction is sure to put you off returning.
Football boots come with one of three different surface types:
Soft Ground – designed specifically for those wet and muddy pitches.
Hard Ground – for the indoor surfaces as well as hard outdoor surfaces like the old sand AstroTurf.
Firm Ground – the best all-rounder surface type and most popular football boot on the market. Good for 3G and 4G pitches as well as grass pitches (as long as they aren't too wet). A common choice for those that play on a number of different surfaces.
Style Of Play
The next thing you have to consider is the type of player you are. For those new to the game this might be a slightly tough question to ask. After all, how do you know what type of player you are until you get out there and start playing, right? Well, we all have a good idea of our favourite positions on the pitch even without playing and if you are thinking of taking up football then it's fair to say you are probably a football fan yourself.
Some of us dream of being the box to box midfielder saving the team through crunching tackles and goals alike; some of us are just made to make tackles and help lead the team from the back and some just want to stand up top and get the glory from the tap ins.
Goalkeepers and defenders should always opt for protective boots that are more rigid and supportive than other boots to help protect their feet and ankles when going in for a challenge. Look out for thick leather and moulded studs, like the Nike Tiempo Legend VII, a popular choice amongst the world elite defenders. Their FlyKnit K-leather upper is designed to give enhanced ball control through a 22% lighter frame whilst retaining that extra protection that defenders need.
Forward players need to be a little quicker on their feet, so look to buy more lightweight boots that give a better touch control for taking the ball at speed. You don't need as much protection as a defender so you can go for boots that give you a little more shot accuracy and that barefoot feel with thinner materials. Nike Mercurial Vapor 360 Elite and the adidas X are both great options for those who choose speed. The adidas X is worn by the Egyptian king Mo Salah, and we all know what he can do with the ball at his feet.
Midfielders come in all shapes and sizes. Some like to keep back and protect the defence whilst others like to get involved with the attacking play, as much as it may annoy the rest of the squad. There are great options, like the adidas Predator 19+ and the Puma ONE that strikes a great balance between the two.
Check out the cheapest prices on all these football boots with FOOTY.COM! We can get you in a dream pair of new cleats and have you playing in no time at all.