Puma Go Back To Black With The New Eclipse Pack
Take a look at the new Puma ONE and Puma Future black and white colourways from the 'Eclipse Pack'.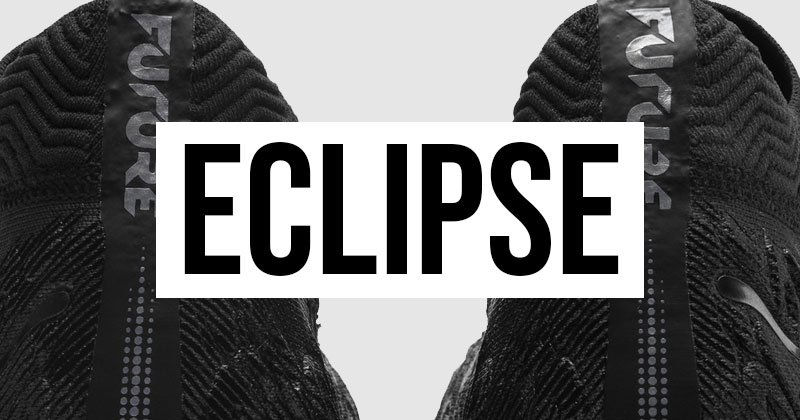 Following in swiftly behind the previous colourway from Puma - the videogame inspired 'Power Up' pack - we have a new black and white colour scheme for the boot design traditionalists to feast their eyes on.
The 'Power Up' pack was an electrifying colourway aimed at gamers, but as everyone isn't that into gaming, or that into bright coloured football boots, Puma have targeted a design for the old school. For all those who wouldn't be caught dead in a coloured cleat, let's take look at what Puma have cooked up.
It has become tradition for big brands to follow up an experimental colourway with a more colour-blocking all-black or black and white colourway and Puma are no different. We saw the complete blackout boots in the 'Eclipse Pack' towards the end of last year and to kick off 2019 Puma are following up their seriously vibrant Bleu Azur/Red Blast colourway with a subtle, old-school black and white design.
---
Puma Future Netfit 19.1
The Future colourway from the 'Power Up' pack gave the intricate boot detail a new dimension with the bright red colouring; however, it is in the new black and white format where we think the intricate detailing really comes into its element.
The completely black outer and sock lining gives a real stealthy impression with a subtle silver Puma Future logo running down the length of the heel the only addition that breaks up the darkness.
The boot contrasts really well with the all-white soleplate and conical and bladed stud configuration. In black, we really get to see the 3-D textured structure of the knit upper in all its glory.
If you fancy a dash of colour, we have seen these boots laced up in a number of different coloured laces to bring a little vibrancy to the mix, if black and white isn't really your taste.
Puma ONE 19
Where the 'Power Up' pack broke up the ONE's design with a separation of sheer colours, the new colourway looks to blend them more seamlessly and subtly. The knitted evoKNIT sock and super thin K-Leather toe box have separate sheens in black, which blend down into the white soleplate.
The design also includes a 'ONE' graphic on the inside of the foot and the original Puma logo adorning the outside of the foot.
The black and white colourway is a somewhat refreshing take on the all-black colourways pumped out by other boot manufacturers and we think Puma might have a big hit on their hands with the new 'Eclipse pack' designs. Expect to see more black and white football boots in the future after these start taking to the pitch, because everyone is going to want them.