The Best Winter Running Trainers
When the mercury drops and conditions worsen, it's important you're equipped with the right gear.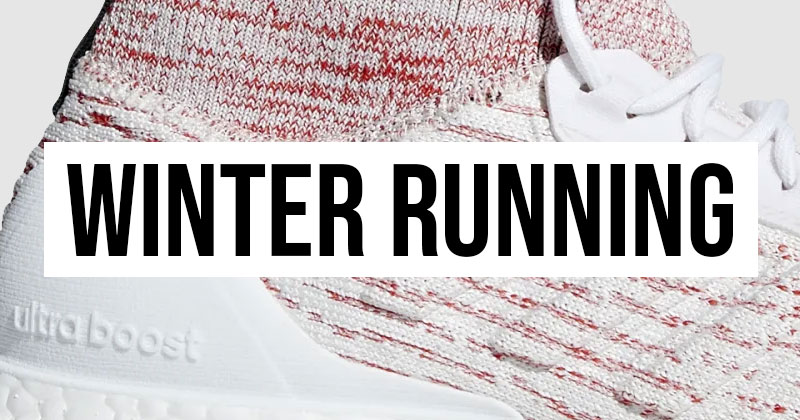 Shoes for when the weather bites
Most runners can't wait to get outside and pound the pavement during the summer months, but throughout winter it is a different story entirely. When the mercury drops and running conditions become a bit more treacherous, it is important that runners equip themselves with the right gear, so they stay safe when training.
It can be hard to drag yourself out of a nice warm house and out into the frosty darkness to keep up with your training regime – especially if you have any running events coming up in 2019. Running in winter without the right gear isn't just uncomfortable, it can also be downright dangerous; icy puddles, hardened soil, reduced daylight hours - not to mention that ice cold sleety rain, which soaks you to the bone and freezes your joints - makes life hard for any runner.
Never fear, because here at FOOTY.COM we are determined to kit everyone in the right gear so that they can tackle any challenge. From footy to running, it is important that you don the right footwear to accommodate the surface you are going to be using. Here we have some of the best trainers for winter running, to make sure you are performing at your best and keeping yourselves safe on those runs – after all, you don't want to derail your training regime with an injury.
---
Adidas Ultraboost All-Terrain
The Ultraboost have cemented their place as the most comfortable and most on-trend running shoes on the market. Even non-runners have been snapping up these in droves, but as well as being a fashion statement, the Ultraboost All Terrain is actually one of the best winter running shoes on the market too. Their water-repellent coating and ankle splash guard means that the lightweight Primeknit – which usually leaves feet soaked through and freezing cold – now actually keep your feet dry and warm.
Best For: Winter Road Running
New Balance 880v8 GTX
If you want something a little more durable and hardier than Primeknit, then Gore-Tex is your answer. The completely waterproof membrane from New Balance still retains a breathable knit upper and includes two layers of foam on the sole for a very comfortable step, even on the more jagged off-road surfaces. For very long runs in the toughest winter environments, these are your wisest choice.
Best For: Winter Trail Running
Nike Air Zoom Pegasus 35 Shield
Another fashion-meets-function winter running trainer is the Nike Air Zoom Pegasus 35. These are especially good in very cold weather as the watertight upper lacks ventilation, producing a good amount of heat to keep your toes from dropping off. They are lightweight, wind-proof and waterproof. Mud and slush simply slides straight off, keeping them looking brand-spanking new for longer. The toggled lacing system can be a little fiddly but if you want to keep training through tough snow then these are ideal.
Best For: Cold and Snowy Runs
---
Always make sure you are wearing the right winter running trainers if you are keeping up your running routine through the winter to make sure you are avoiding any injuries whilst looking fly on the side.