Copa Mundials like youve never seen them before
Did you know adidas are turning 70 this August? The celebrations have already started with the COPA70.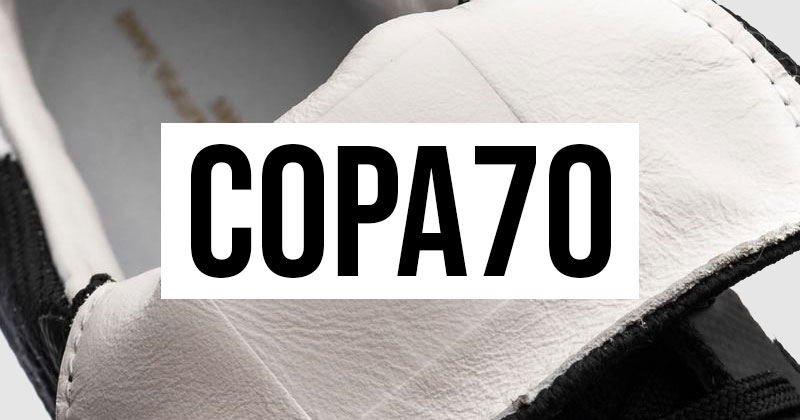 Happy birthday adidas!
Ok, technically the German giants have to wait until the 18th August to celebrate 70 years since their creation, but the release of the new COPA70 proves they plan to commemorate the occasion all year long.
It seems appropriate that adi have kicked things off with their most famous line of football boots, the Copa Mundial. The COPA70 has all the features you'd expect from a boot flying the Copa Mundial flag, with a distinct tongue, white sole and classic three stripe design.
This boot isn't simply a modern remake of the Copa Mundial however. Look closely and you'll notice a different material to the usual leather. In its place is a Primeknit upper, a material which represents the very best in new sports technology.
The soleplate is also completely revamped. Whilst the colour is what you'd expect, the COPA70 actually features the latest soleplate from the new COPA 19+. It's an interesting mashup and one which may divide opinion, but there's no denying it's ingenuity.
My favourite aspects of the new boot are the little details. Chief among them is an embossed "70" on the inside of the tongue. You'll also note red studs, a subtle nod to adidas boots of the 70s.
The COPA70 is only available in limited numbers, so if you're an adidas fan or boot collector act fast to avoid disappointment.