Introducing our Christmas deals page
December is calling, and that means it's time to start thinking about the reindeer in the room.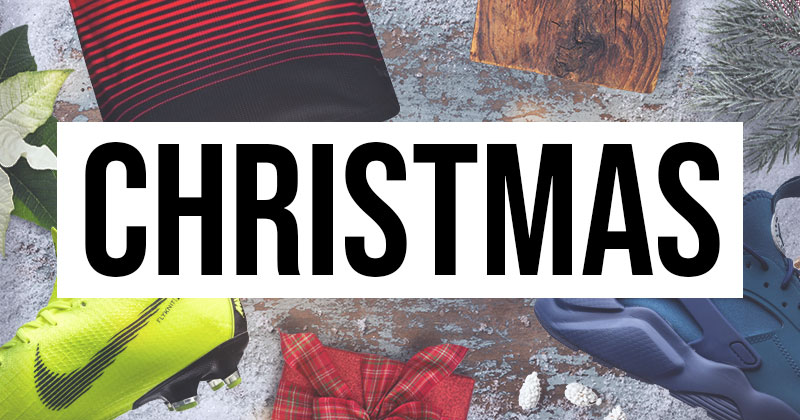 Your one stop shop for Christmas gifts to suit every budget
Advent calendars at the ready.
December begins this weekend and for many people that means it's acceptable to put the Christmas tree up and start frantically gathering presents for colleagues, friends and family.
The problem is, like any time of year, there is simply too much choice. We're spoilt with constant offers and seemingly great deals which are too good to pass up. But sometimes, you're working on a budget, or the person you're buying a gift for is particularly picky.
To help everyone in these predicaments, and every situation in between, we've created a dedicated Christmas page. This is somewhere you can bookmark and come back to as much as you want as the big day approaches.
Here we'll summarise what sorts of gift categories you can expect on the page. And as always if you want to keep up to date with the latest special offers and bargains, follow us on Twitter and Facebook to keep up-to-date every single day.
---
Christmas gifts on a budget
If you're not after a particular type of gift but you've got a limited transfer budget to use, then check out our Gifts under £20, Gifts under £50 and Gifts under £100 sections.
We've compiled a wide range of products for each price range, so this is the perfect place to be inspired by gifts for all sorts of fans. What's more, we also have a Premium Gifts section for those really special, memorable presents that will delight for years to come.
Christmas gifts for him, for her, for everyone
Stuck with the same old ideas for your girlfriend? Or desperate for something your football-mad kids will enjoy? Then you should check out our Gifts for Him, Gifts for Her and Gifts for Kids sections.
Once again, we've curated hand-picked lists so you can browse with confidence. These are gifts which are bound to leave a smile on the faces of your loved ones.
And if you're feeling particularly cheeky, why not browse through and pick out a few gifts to pass on to family members. Because a polite nudge never hurt anyone.
Boss your work secret santa
So you've drawn Nigel in HR for Secret Santa and, with a bit of covert office espionage you discover he's the biggest City fan going. He's such a true fan he even knows what it's like to get relegated.
A replica shirt is a bit much given the strict £10 budget, but thankfully our Secret Santa section has you covered. Oh look, there's a notebook that's just perfect. Job done.
All the trimmings
Got an oversized sock to fill? Christmas jumper day coming up at work and your wardrobe is empty? Maybe your tree is due a bit of a spruce up after years of the same red and green Christmas decorations.
We've got sections for Stocking Fillers, Christmas Jumpers, and Decorations, so even with just days to go you can deliver the goods.
And when all else fails
Let's face it, if none of the above grabs your attention then there is somewhere you can turn.
Yes, for any football fan the humble football shirt is a welcome gift. Now more than ever older kits hold just as much weight as the latest strip, and we can compare prices on shirts form this season and years gone by.
So head over to our dedicated Kits section for the latest and greatest deals on shirts from the Premier League and beyond.
Merry Christmas!