FIFA 19 Best Cheap Premier League Players
These are the best Premier League stars to bring to your club when you're working on a tight budget.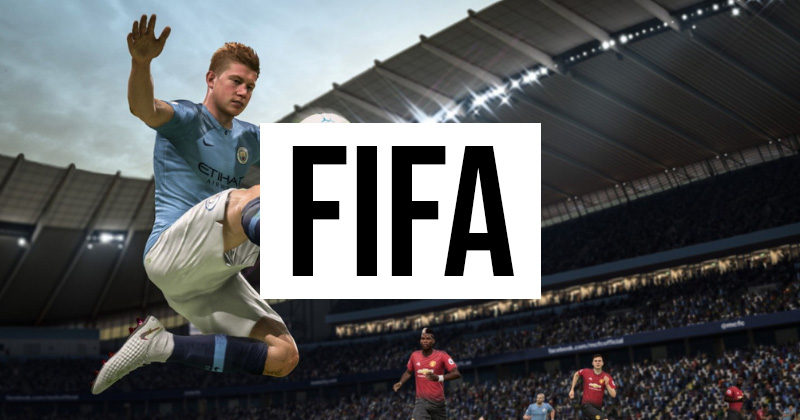 Best 11 Cheap FIFA 19 Ultimate Team Premier League Players
We're only a few weeks into FIFA 19 Ultimate Team, and the typical "pay to win" argument is already rearing its ugly head.
Personally, I don't have a problem with people spending real cash on FIFA points and packs, even if it is a little frustrating getting torn to pieces by Cristiano Ronaldo every other game. For players like me who are trying to compete on a budget, thankfully there's plenty of ways for us to earn rewards and coins by just playing the game.
In the meantime, however, we'll need a half-decent team to actually string a few wins together. This is the best cheap Premier League team for FIFA 19 Ultimate Team, along with some eventual upgrades that aren't too overpriced. You're welcome.
---


This blog is part of our FIFA series. Check out the rest of series below.
Best Kits | Best Kits with No Sponsors | Best Stadiums | Best Badges | Teams You Need To Try in Career Mode | Cheap Premier League Players | Alternative FIFA Covers
---
GK: BERND LENO
Estimated Value: 4,000 coins
Possible Upgrade: Alisson Becker OTW
Bernd Leno is without question the best budget goalkeeper in the Premier League. Strong positioning and diving stats are backed up by great handling and reflexes, as EA have turned the Arsenal-man into an absolute monster between the sticks. In fact, having a guy that can save just about anything feels a little like cheating. Oh well.
RB: NATHANIEL CLYNE
Estimated Value: 1500 coins
Possible Upgrade: Ricardo Pereira
Not the most attractive transfer on paper (especially if you deal exclusively with Rare Golds), the Liverpool right-back is actually a very good option indeed. Boasting solid pace, dribbling and defending stats, Clyne offers pretty much everything I look for in a wing-back. He might be cheap, but he usually gets the job done.
CB: ANTONIO RUDIGER
Estimated Value: 2400 coins
Possible Upgrade: Eric Bailly
Just get him in. Quick, strong and dependable, Antonio Rudiger should be your first defensive signing in FIFA 19. He's fast enough to keep up with lightning-quick forwards (except Aubameyang, who is pretty much uncatchable), while he's strong enough in the tackle to muscle bulkier players off the ball. Essential.
CB: YERRY MINA
Estimated Value: 900 coins
Possible Upgrade: Davinson Sanchez
Let's face it- Yerry Mina's stats are downright terrible. He can't pass. He can't dribble. He looks slower than a sloth with a hangover. But you know what? He's an absolute beast at the back. His sheer physical presence and defending ability seem to make up for his shortcomings in other areas. Yes, he looks awful on paper, but he's certainly worth a punt for such a low transfer fee.
LB: DANNY ROSE
Estimated Value: 2000 coins
Possible Upgrade: Benjamin Mendy
The go-to budget left-back last season, Danny Rose is back and looking just as bang average as ever. Of course, anything above "bang average" would see a major price increase, which is the last thing we want here. None of his stats particularly stand out for good or bad reasons, but on the pitch he's quick enough to protect you from counter-attacks and to get himself forward when necessary. A solid left-back.
CDM: IDRISSA GUEYE
Estimated Value: 1800 coins
Possible Upgrade: Fabinho
I just can't speak highly enough of Idrissa Gueye. Quicker than most other defensive midfield options, while possessing enough of a physical presence to shrug bigger players off the ball, the Everton midfielder is the ultimate weapon in breaking up the play. Frustrating for opponents but potentially match-winning for you, Gueye is unquestionably one of the most overpowered Premier League players in FIFA 19.
CM: ALEX OXLADE-CHAMBERLAIN
Estimated Value: 4400 coins
Possible Upgrade: Jorginho OTW
Speaking of overpowered players, allow me to introduce you to Alex Oxlade-Chamberlain. The fastest Premier League CM in the game, with impressive dribbling stats and one hell of a strike, the Liverpool man is well worth the investment. Perfect for players that like to press the opposition, Chamberlain's only real negative is his weak defending ability.
CM: JEAN MICHAEL SERI
Estimated Value: 2500 coins
Possible Upgrade: Fred
I genuinely have no idea why this guy is so cheap. He's a great passer, good at tackling and has a knack for popping up in tight little spaces. Seri is a real box-to-box midfielder that's more than capable of banging in a goal or two- the only surprising thing is hardly anyone is using him! Get him in now before his price rises.
RW: LUCAS MOURA
Estimated Value: 5000 coins
Possible Upgrade: Riyad Mahrez
Pace doesn't seem as effective on FIFA 19, but Lucas Moura is still the best budget RW available in the Premier League. His jaw-dropping acceleration comes alongside some impressive dribbling and agility stats, providing you with the perfect weapon to hit your opponents on the counter. One of the sweatiest FIFA 19 Ultimate Team players, but he's a good option until you can upgrade to someone better.
LW: BERNARD
Estimated Value: 2900 coins
Possible Upgrade: Felipe Anderson
I really like Bernard, and I feel as though his shooting stats here really don't do him justice. He's obviously very quick on the wing, but he's one of the few players I've found that's actually very good at beating his man. Defenders have a tendency to catch up to attackers at ridiculous speeds, but Bernard has a habit of wriggling his way free and getting a shot away. I haven't found a better LW for under 20,000 coins.
ST: WILFRIED ZAHA
Estimated Value: 8000 coins
Possible Upgrade: Gabriel Jesus
The strikers on FIFA 19 are either rubbish (and going for peanuts) or absolutely amazing (and costing an arm and a leg). Wilfried Zaha is the only Premier League striker that sits between these two groups. Possessing startling pace and an adequate shot, Zaha can prove a real goal threat against the best defenders in the game. He'll need to be upgraded eventually, but he's a great starter striker.
Total Estimated Team Cost: 35,400 coins
Total Real Money Spent: £0
---
See what I mean? You don't have to spend money to enjoy Ultimate Team. You never did. This team would actually do a very good job for any half decent player, and now you just need to get some new stadiums, badges and football kits for your new club!
Thank you for joining the FOOTY.COM club!
If you're struggling for inspiration, check out my blogs on the Top 15 FIFA 19 Ultimate Team Kits and Top 10 FIFA 19 Ultimate Team Badges to get some ideas!