5 Teams You Need To Try On FIFA 19 Career Mode
It's time to dig your suit out of the wardrobe and step into the dugout. But where should your adventure begin?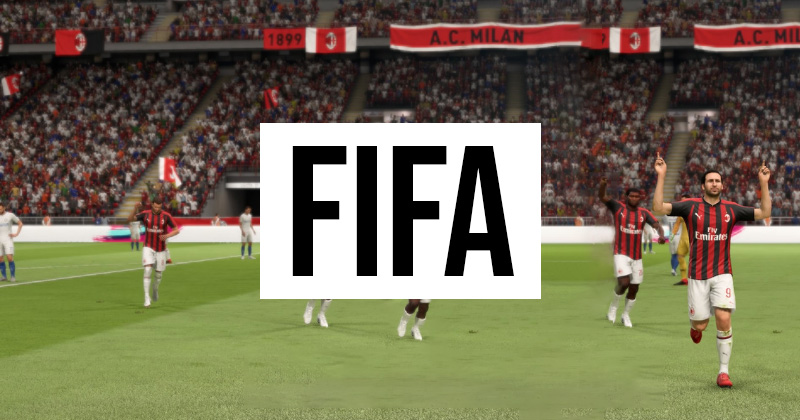 Every time a new FIFA title is released, you can guarantee at least two things are going to be neglected: your girlfriend and the long-standing Career Mode.
The chance to become a professional football manager has been a staple of FIFA games for as long as I can remember- though I did spend most of my time on FIFA 97 playing indoor matches instead. However, ever since Ultimate Team took over the world, it's fair to say Career Mode hasn't exactly been the focus of EA's attention.
But FIFA 19 has finally introduced some really nice features. Along with the Champions League and Europa League licenses, you can now bid for glory on Ultimate difficulty, enjoy some brand-new pre-match cut-scenes and put together a much stronger game plan.
So, who are the best teams to start as in FIFA 19 Career Mode?
---


This blog is part of our FIFA series. Check out the rest of series below.
Best Kits | Best Kits with No Sponsors | Best Stadiums | Best Badges | Teams You Need To Try in Career Mode | Cheap Premier League Players | Alternative FIFA Covers
---
PARMA
Division: Serie A
Transfer Budget: £7,641,988
What a story this is. Demoted down to Serie D in 2015 due to financial issues, Parma are finally back in the big time thanks to three back-to-back promotions. Once having the likes of Gianluigi Buffon, Juan Sebastien Veron and Hernan Crespo on their books, this is your chance to restore the Crociati back to their former glory.
Their third kit is absolutely gorgeous this year, too, which is always a bonus. A very intriguing challenge.
REAL MADRID
Division: La Liga
Transfer Budget: £165,841,280
If you want to win everything right from the get-go, then I recommend taking the reins at Real Madrid. Currently in something of a transitional period, you'll be given a hefty transfer budget to start forging the post-Zidane/Ronaldo era, but you'll also be handed some ridiculously high board expectations, too. Fail them, and you could soon be on the chopping block.
MACCLESFIELD TOWN
Division: League Two
Transfer Budget: £982,408
Macclesfield Town offer a completely different sort of challenge. Promoted from the National League at the end of last season, the winless Silkmen now find themselves at the bottom of League Two. With a fairly awful squad and an incredibly low transfer budget, getting Macc to the Premier League could be just about the toughest challenge on this year's Career Mode. For the FIFA masters.
AC MILAN
Division: Serie A
Transfer Budget: £78,664,960
The Rossoneri have been sleeping for far too long. Once at the very pinnacle of European football, AC Milan have spent the past 5 years squandering in mid-table obscurity, while they haven't even been in the Champions League since 2014. Now with Gonzalo Higuain leading the line and a very generous transfer budget on offer, getting the Italian giants back to the top could be very fun indeed.
RC DEPORTIVO
Division: Spanish Segunda
Transfer Budget: £8,434,942
Deportivo were Champions League regulars not so long ago (who else remembers Diego Tristan?), but now they find themselves languishing down in the second tier of Spanish football. It's up to you to get the Branquiazuis back to where they want to be, but at least you'll have a fairly decent transfer budget and some of the best players in the league to get you started.
---
So, there you have it, those are some of the best teams to start as on FIFA 19, though there's plenty of other options too if you fancy a different sort of challenge. Leeds United and Nottingham Forest, for example, are both well overdue a return to the Premier League; while taking over somewhere like Boca Juniors or Guangzhou also holds a certain appeal.
But if you're more of an Ultimate Team player, then make sure to check out my blogs on the top stadiums and kits for your club in FIFA 19!