Amazing deals on Elite FG football boots
Always fancied a pair of top-level football boots, without the hefty price tag? You're in luck.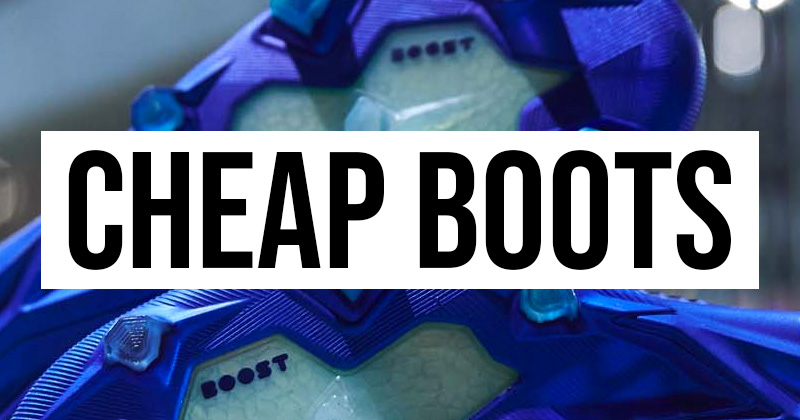 We live for deals. And if you've come across our discount football kits tracker you'll know that our love for bargains is matched only by our love for gear.
Elite level football boots are notoriously tricky to find for anything less than 3 figures, but that hasn't stopped us pulling together a list of just that.
---
ADIDAS MESSI 16.1 FIRM GROUND BOOTS 6,7,8,9,9.5,11 £44.99 - BUY NOW
ADIDAS X 17.1 FIRM GROUND BOOTS 8.5,9,10.5,11,11.5 £70.00 - BUY NOW
PUMA FUTURE 18.1 NETFIT FG/AG MEN'S FOOTBALL BOOTS 6,7,8,10 £88.00 - BUY NOW
ADIDAS NEMEZIZ MESSI 17.1 FIRM GROUND BOOTS 7,9,9.5,10.5,11 £89.98 - BUY NOW
PUMA EVOPOWER VIGOR 1 K-LEATHER GRAPHIC FG - YELLOW 8.5,9,9.5,10,10.5,11,11.5,12 £85.00 - BUY NOW
ADIDAS X 17.1 FIRM GROUND BOOTS 6,6.5,7,7.5,8,8.5,9,9.5 £84.98 - BUY NOW
ADIDAS PREDATOR 18.1 FIRM GROUND BOOTS 6,6.5,7,7.5,8,8.5,11,12.5 £85.00 - BUY NOW
ADIDAS PREDATOR 18.1 FIRM GROUND BOOTS 6,6.5,7,7.5,8 £85.00 - BUY NOW
ADIDAS PREDATOR 18.1 FIRM GROUND BOOTS - LONE HUNTER 7,7.5,8,8.5,9,9.5,10,10.5,11,11.5 £85.00 - BUY NOW
ADIDAS PREDATOR 18.1 FIRM GROUND BOOTS 6,6.5,7,7.5,9.5 £85.00 - BUY NOW
PUMA ONE 1 WC LEATHER FG/AG FOOTBALL BOOTS 8.5,9,10.5,11.5,12,13 £98.00 - BUY NOW
PUMA ONE 1 WC FG/AG FOOTBALL BOOTS 6,6.5,7,7.5,8,8.5,9,10.5,11 £97.92 - BUY NOW
NIKE MAGISTA OBRA II ELITE FIRM-GROUND FOOTBALL BOOT - GREY 5.5,6,6.5 £97.92 - BUY NOW
ADIDAS COPA 18.1 FIRM GROUND BOOTS 6,7.5,8,9,9.5,10,11.5,12.5,13 £100.00 - BUY NOW
---
For more great deals on football boots, stay here at FOOTY.COM
---