3 Players With A Point To Prove This Season
The 2018/19 season is finally underway, and these stars are on a mission to silence the critics.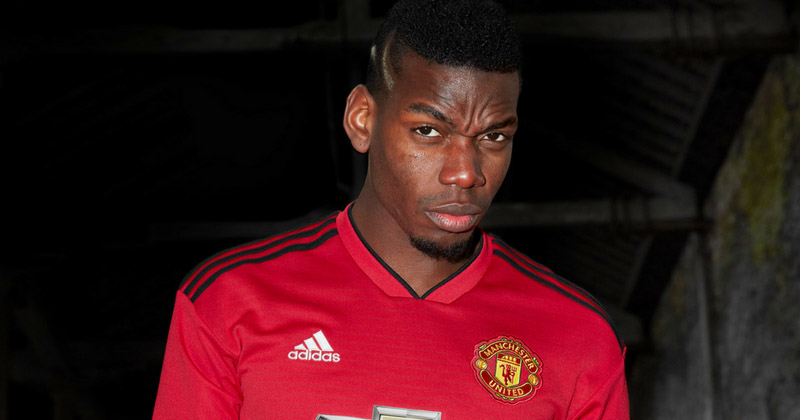 Manchester City are running rampant at the Etihad. Jose Mourinho looks like a man on the edge. Dele Alli has gone viral for a goal celebration. Yep—the Premier League is back once again.
After just a handful of games, we're already strapping ourselves in for another emotional rollercoaster; while also hoping it shapes up to be one of the most competitive seasons we've ever seen. So, hopefully City won't just run away with it again.
But, for some players, this season is about more than just trophies and winning matches. It's about silencing the critics once and for all.
3. LEROY SANE- MANCHESTER CITY
KDB on Sané being left out of Germany's World Cup squad: "I just want to give him some space because I don't think he thought he wouldn't be in the squad. For me he has been the best young player this year in the whole world, so you can see how I rate him." pic.twitter.com/uOgmQr2KmX

— City Watch (@City_Watch) June 6, 2018
As the current PFA Young Player of the Year, it's strange to see Leroy Sane having to start the new season under a bit of scrutiny.
Under Pep Guardiola, the young German has been absolutely unplayable at times, playing a crucial role in City's mouth-watering attack. Finishing last season with 10 goals and 15 assists, you don't need to be a football genius to understand just how good Leroy Sane is.
However, after being left out of Germany's World Cup squad, Sane will be kicking off the new season with a desire to show just how wrong Joachim Low was. In fact, he'll be doing everything possible to ensure he's never left out again.
2. ALVARO MORATA- CHELSEA
2 - Alvaro Morata is the first player in Premier League history to both score & assist a goal in each of his first two home games. Handy. pic.twitter.com/tbIJ8tzA5P

— OptaJoe (@OptaJoe) August 27, 2017
It all seemed to be going so well for Alvaro Morata. Starting his Chelsea career with a debut goal and then bagging the winner against Manchester United, the Spaniard looked more than capable of filling Diego Costa's incredibly large shoes.
But then it all started to go wrong. A spate of injuries and a run of poor form saw the arrival of Olivier Giroud in January, while Morata was mostly confined to the bench for the latter part of last season- culminating in his exclusion from Spain's World Cup squad. Without doubt, Morata's got a lot of work on to justify his £60 million price tag.
1. PAUL POGBA- MANCHESTER UNITED
Yessssiirrrr @equipedefrance #fiersdetrebleus #heretocreate #worldcup #worldcup2018 #fracro pic.twitter.com/md3SAbLQSZ

— Paul Pogba (@paulpogba) July 15, 2018
After absolutely bossing it at the World Cup, you've got to say Paul Pogba has enjoyed a half-decent summer. Finally announcing himself as one of the best central midfielders in the world, Pogba was the focal point of a French team that ran out deserved winners in Russia.
However, he certainly hasn't been able to replicate that kind of form for his club. In the two years since his £89 million move to Manchester United, the Frenchman has been inconsistent and arrogant at best, drawing criticism from fans, pundits and even Jose Mourinho.
But, following his fantastic World Cup displays, Pogba will be hoping we'll be talking less about his hairstyles, and more about his performances on the pitch. Unfortunately, lately we've all been talking about his new football boots instead, because we just can't get enough of those adidas Predators!