The Big 2018/19 Premier League Number Changes
Maybe you should check these out before you go ahead and order that new football shirt…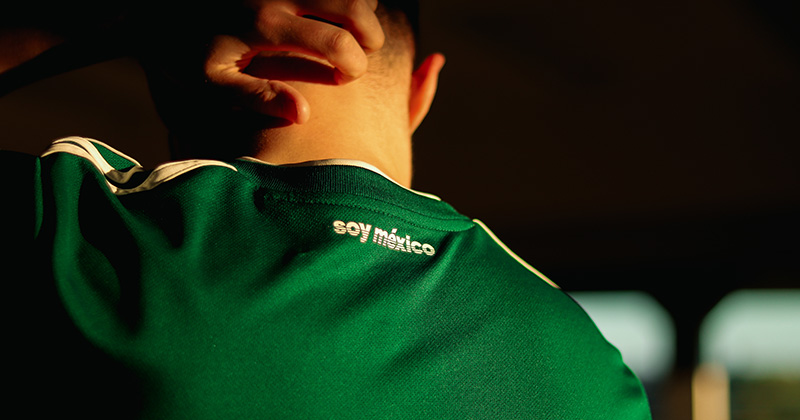 Another Premier League season, another flood of squad number changes.
The constant analysis of shirt numbers might seem silly to some people; but the fact is, throughout the past few decades, certain football shirts have etched themselves onto the surface of the beautiful game.
Barcelona's No.10, for example, is perhaps the most coveted squad number in the world, while goalkeepers always dream of wearing their clubs' No.1 jersey. Squad numbers are no longer just used for registration purposes, as instead managers use them to make a statement and boost a player's confidence.
And, as the 2018/19 Premier League season gets underway, there have been some big changes in the English top-flight.
Hector Bellerin- Arsenal No. 2
7 years ago I was presented with this gift when signing for @Arsenal. Now I can proudly wear the Arsenal number 2! #DreamComeTrue 🙏 pic.twitter.com/oGER956fh3

— Héctor Bellerín (@HectorBellerin) July 26, 2018
At times, he moves so fast you might have missed his old squad number altogether, but this season Hector Bellerin has finally been handed the Arsenal No.2 jersey.
After 3 years wearing the No.24 shirt, Bellerin has been able to bag his favoured squad number following the departure of Mathieu Debuchy. Of course, this number-change should reassure the Spaniard that he's still the Gunners' first-choice right-back, easing any concerns he may have had over Stephan Lichtsteiner's arrival.
Gylfi Sigurdsson- Everton No. 10
Now that Wayne Rooney has gone off to the States, Gylfi Sigurdsson can get started on creating his own legacy in the Everton No.10 shirt. The Icelandic playmaker had a difficult first season at Goodison, but new boss Marco Silva is clearly putting his faith in the £45 million man.
Perhaps the best set-piece taker in the Premier League, we're expecting much bigger things from Sigurdsson over the next 10 months.
Naby Keita- Liverpool No. 8
Klopp on Keita: "He can play different positions of course, but I think No.8 is his best in the moment, so that's all cool. He has a lot of help from the players around. So that's really good. I'm pleased, absolutely, but actually that's what we expected." #LFC pic.twitter.com/dpaeEXcLWL

— Anything Liverpool (@AnythingLFC_) August 12, 2018
Since this is Naby Keita's debut Premier League season, this might not really count as a squad number change. However, we just can't ignore the impact of Liverpool's iconic No.8 shirt.
Worn by the legendary Steven Gerrard for 10 years, there was even talk of the Reds completely retiring the shirt altogether. Instead, Keita arrives at Anfield with a bit of added pressure on his shoulders, as he dreams of emulating the stunning performances of the man who came before him. Good luck with that, Naby.
As an aside, it's worth noting that Liverpool team-mate Sadio Mane has been handed the No.10 shirt after Philippe Coutinho's departure.
Alvaro Morata- Chelsea No. 29
You'd be forgiven for thinking Alvaro Morata has been given some kind of squad number demotion. After all, he has been pretty dreadful ever since his arrival at Stamford Bridge.
However, the decision to switch from No.9 to No.29 was very much his own decision, after his wife gave birth to twins on 29th July. Since this was such a last-minute decision, Chelsea are offering a replacement shirt for any fans with a 2018/19 "Morata 9" shirt- though we can't imagine there's many of you out there.
Marcus Rashford- Man United No.10
Wearing the shirt worn by United legends, honoured 🔟 #MR10 pic.twitter.com/zkiUN9tSn2

— Marcus Rashford (@MarcusRashford) August 5, 2018
What a big moment this is for Marcus Rashford. Gradually making the transformation from explosive wonderkid to first-team regular, the England forward has been handed the coveted Manchester United No.10 shirt.
Left completely unused ever since Wayne Rooney's departure, the No.10 has been worn by the likes of Ruud van Nistelrooy, Teddy Sheringham and Norman Whiteside in the past. Now carrying the weight of expectation on his shoulders, only time will tell if Rashford can still perform with the extra burden.
You can compare prices on all the new 2018/19 Premier League kits at FOOTY.COM. No matter which number you want to wear, you can always find the best deals with us.