Football Boots To Look Out For This Weekend
These boots could all have a major impact on the opening 2018/19 Premier League fixtures.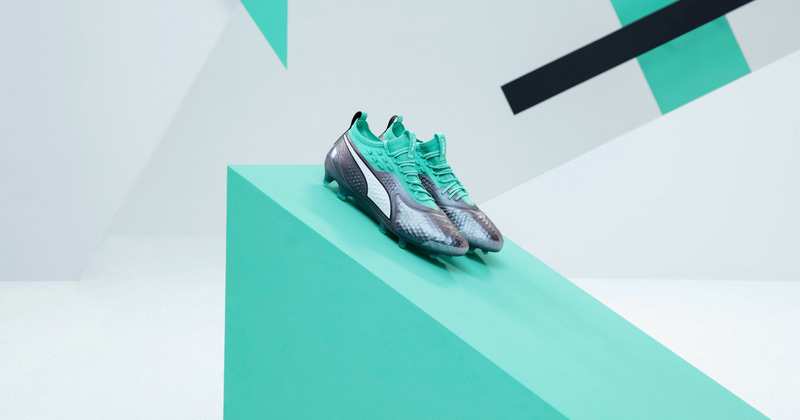 After months of waiting, it's finally happening.
This weekend brings the opening fixtures of the 2018/19 Premier League season, and it's fair to say we couldn't be much more excited about it. We're already bracing ourselves for a bombardment of stunning goals and dramatic upsets, as the English top-flight looks set to kick-off at Old Trafford later tonight.
Of course, we'll also be keeping an eye on this season's most popular football boots.
Adidas 'Team Mode' X 18+
Following last season's scintillating form, it will be all eyes on Mo Salah and his adidas X boots this weekend.
The 'Egyptian King' was simply unstoppable last season in the explosive adidas X 17+, bagging himself both the PFA Player of the Year and Golden Boot awards in the process. Now showing off the next generation of adidas boots, Salah could become even more deadly this time around.
Engineered to enhance speed and agility, the new X features a Skeletalweave upper, providing an unbelievably light-weight design and enhanced ankle stability. In the right hands (or feet), these boots could be absolutely lethal.
Other notable wearers: Gabriel Jesus, Son Heung-Min, Ander Herrera, Michy Batshuayi.
Nike 'Raised on Concrete' PhantomVSN
Kevin De Bruyne was undoubtedly the best creative player in the league last season, pulling the strings in a Manchester City side that won the title at a canter. This time, however, he'll be doing it in Nike's brand-new silo.
The Phantom Vision (or simply PhantomVSN) was launched a little earlier this month, boasting innovative Quadfit technology and a fantastic Ghost Lace system. Now drenched in the street-greys of the 'Raised On Concrete' pack, there's no doubt that Nike's newest silo will arrive with a bang this weekend.
And we're very, very excited about it.
Other notable wearers: Christian Eriksen, Riyad Mahrez, Toby Alderweireld, Andy Robertson.
Puma One 1
Romelu Lukaku made a blistering start to his debut Manchester United season, but things soon started to go a little quiet. He was never really in the Golden Boot race and he'll undoubtedly be disappointed to have finished the campaign without a trophy. Of course, this is just going to make him hungrier this time around.
The Belgian finished last season by signing a lucrative sponsorship deal with Puma, and he looks set to wear their new One 1 boots as part of the deal. These boots are the perfect all-rounder, featuring innovative tech to enhance the touch and strike of the football, while the thin K-leather upper is designed to allow quick bursts of pace.
Boasting a RAPIDSPRINT outsole, supportive evoKNIT sock and one hell of a colourway, the Puma One 1 could make a huge impact on this season's title race.
Other notable wearers: Sergio Aguero, Cesc Fabregas, Hector Bellerin, Olivier Giroud.
You can compare prices on all these football boots and find the best deals at FOOTY.COM. By bringing you the biggest bargains on the internet, we're making it easier than ever to start the season with some extra cash in your pocket.