Premier League 2018/19 Kits: Adidas Guide
We're putting the Three Stripes under the microscope, as we approach the start of a new Premier League season.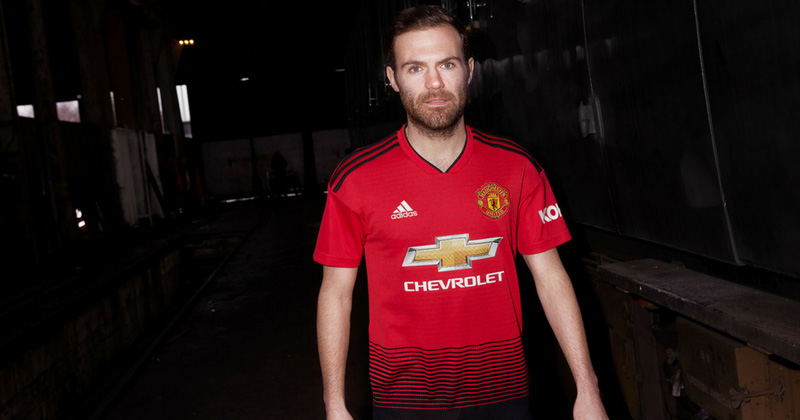 You just can't beat some new adidas football kits.
The Three Stripes have been spoiling us this summer, too; unleashing an entire range of gorgeous World Cup shirts, and then following these up with some fresh Premier League designs. Some of the biggest clubs in the English top-flight will be showing off the adidas logo yet again, while fans are already clamouring to get their hands on the new releases.
However, what with the excitement of the World Cup and all, some of these new designs have gone a little under the radar. So, as we finally approach the Premier League's opening weekend, we're running you through the 2018/19 adidas kits you need to know about.
THE WORST: MANCHESTER UNITED 2018/19 HOME KIT
There's no question that the Red Devils will sell their new shirts in droves, but that doesn't change the fact it's not a very nice football kit. Of course, we're all for experimentation in kit design, and you've got to admire adidas for trying something different here; however, they just haven't quite managed to pull it off.
Incorporating a black 'train track' graphic on the front of the shirt, this incredibly clunky design has been met with mixed reviews from the Old Trafford faithful. Unlike the new third kit, which has gone down an absolute storm.
For a club of United's stature, we expected something a little more. Having said that, this isn't the worst kit you'll see in the Premier League this year- it's just that adidas have really raised the bar with the majority of their other kits. Besides, maybe it will start to grow on fans once the season gets underway.
THE BEST: WOLVES 2018/19 HOME KIT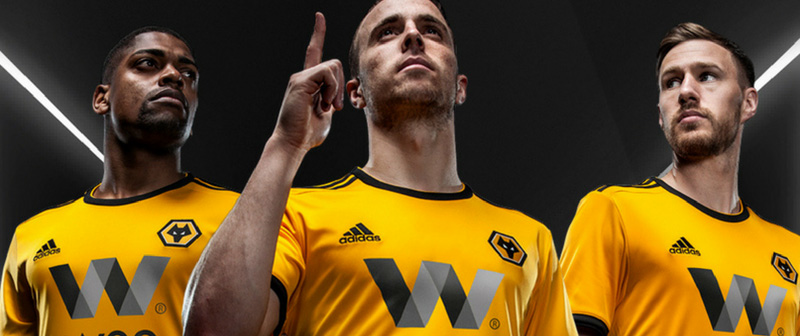 Speaking of raising the bar, allow us to introduce the absolutely fantastic Wolverhampton Wanderers home kit.
Drenched in the traditional shades of gold and incorporating a sponsor adidas must have been dreaming of, this is unquestionably one of the best football kits you'll see this season. The adidas and club logos stand out prominently on the chest, while the black detailing helps to create a polished, refined look.
We're big, big fans of the new Wolves kit, and we can't wait to see it in action this weekend.
THE MOST SURPRISING: WATFORD 2018/19 HOME KIT
Okay, so we know the new Watford kit isn't to everyone's tastes, but that's only because adidas have come out and done something completely unexpected.
Watford kits of the past have always included some kind of black detailing, whether this be on the sleeves or across the chest. They even had a prominent black striped graphic a couple of years ago, but that was designed to complement the traditional shades of yellow.
This time, however, black takes centre-stage.
Incorporating thick black stripes across the front of the shirt, along with all-black sleeves and logos, adidas have provided the Hornets with a football kit unlike any they've had before. It's bold, daring and even a little intimidating, and we can't help but feel Borussia Dortmund fans might be a little jealous of this beauty.
Either way, this is not the Watford kit we were expecting; though it remains to be seen whether or not that's a good thing.
You can compare prices on all the new adidas Premier League football kits right here at FOOTY.COM. It's time to start the new season with some extra change in your pocket.