Introducing the Nike Phantom Vision
Just 48 hours after the World Cup, Nike dropped it's latest silo. In short, it's a game changer.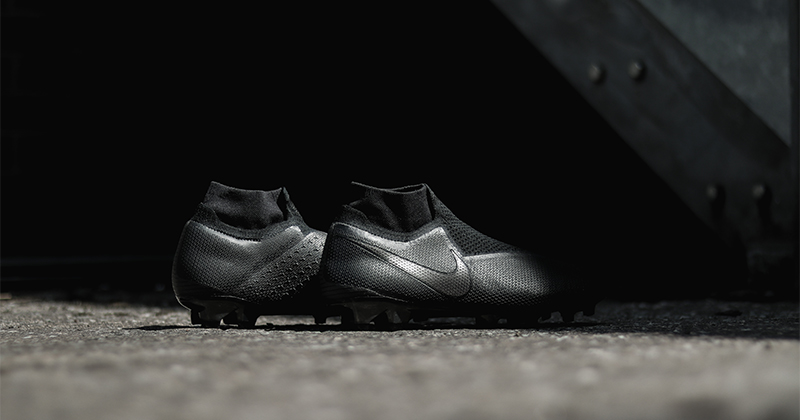 4 years ago Nike unveiled the Magista. A revolutionary boot and the first to feature Flyknit technology, it went on to become the choice for creative attacking midfielders and playmakers.
Now Nike have reinvented their control silo once again, and the result is superb boot with technology at the heart of every section.
But best of all we witnessed what has proven to be, in my humble opinion, the best dressed World Cup of all time.
Immediately the first thing that jumps out is a new triangular zone on the instep. Unlike any other boot before it, this feature provides superior ball control and covers 3 prominent bones in the foot: the calcaneus, talus and first metatarsal. The design is as striking beautiful as it is technically proficient.
But it's not just the triangular zone that's new. The boot has been completely redesigned from the inside out.
Underneath the surface is an all new Quadfit mesh, built to conform to all types of foot shape and size. Crucially it's been designed so as not to constrict the foot, stretching differently to conventional woven materials.
According to Nike, the Phantom Vision doesn't even need to be broken in like other boots, being "match-ready right out the box". It all makes for an impressive start.
Next up is the new Ghost Lace system. Although the boot appears laceless at first glance, a hidden lacing system with one-pull construction is incorporated to allow players to customise the fit of the boot. With no laces on the surface, players can enjoy an even striking surface without the drawbacks of laceless constructions.
The upper of the boot is made up of a highly texturised Flyknit, with the placement of even triangular informed by data from Nike's NSRL (Nike Sport Research Lab). It's a theme that continues down to the rest of the boot, with grip all over allowing for complete control for players in all situations on the pitch.
Finally, the soleplate boasts an FEA-informed traction pattern, granting wearers the ability to make quick multi-directional cuts.
All this is wrapped in black, with the Phantom Vision debuting in the all-black Stealth Ops pack. It's a striking, deadly colourway which will look good on any pitch around the world.
With the new season just around the corner, we can look forward to seeing players like De Bruyne and Coutinho lacing up in the Phantom Vision in a matter of days.
It can't come soon enough.