Top scoring boots at World Cup 2018
Young strikers take note: these are probably the most lethal football boots on the planet right now.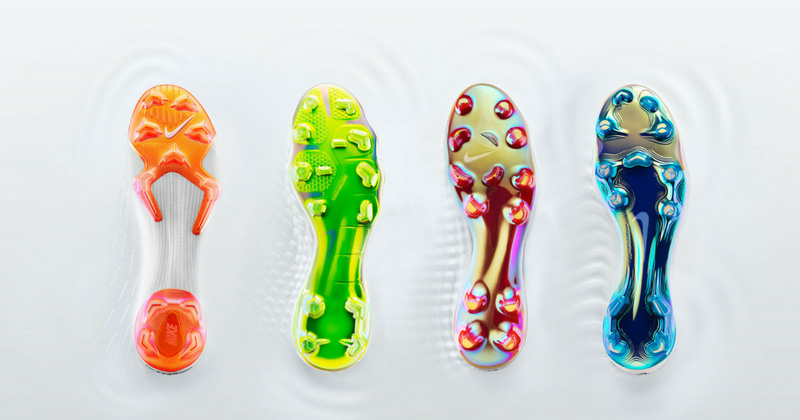 It's fair to say that World Cup 2018 wasn't half bad.
After four weeks of tense drama, fantastic goals and shock results, we've all been left feeling a little short of breath. This has undoubtedly been the most unpredictable World Cup in recent memory, while many are even going as far as saying it's the greatest tournament we've ever seen. While we spend the day trying to get our breath back, it's incredibly hard to disagree with them.
We've enjoyed 64 classic World Cup matches over the past month or so, watching a total of 169 goals scored with only a single game ending in a 0-0 draw (ironically, this game involved winners France). Thanks to VAR, a record total of 22 penalties were scored this summer, while a whopping 43% of goals were scored from set pieces.
But what were the top-scoring football boots of World Cup 2018? Brands such as Nike, Puma and adidas all unleashed dazzling new releases before the tournament got underway, so let's take a look at which boots ultimately came out on top:
Most Popular World Cup 2018 Boot Brand: Nike
In short, Nike have won this World Cup. Not only because they made those stunning France kits, but because over 64% of players were wearing one of their boot silos. Adidas were a distant second with just over 25% of players, while the likes of Puma, Mizuno and New Balance covered the rest. In terms of goal scoring, Nike totalled 101 goals, adidas scored 37 and Puma came in third with 11.
Bronze Boot: Nike Hypervenom Phantom III
Although it might only be winning the Bronze Boot award here, the Nike Hypervenom Phantom III was of course worn by the one and only Harry Kane. The England captain clinched the Golden Boot after scoring 6 goals in his opening 3 games of the tournament; while Croatia's Mario Mandzukic and Uruguay's Edinson Cavani bagged 3 goals apiece in their own pair of Hypervenoms.
Worn by just 63 players throughout the tournament, the Nike Hypervenom ended up with a fantastic total of 16 goals. That equates to a goal for 25% of Hypervenom wearers, making it one of the most lethal football boots of this World Cup.
Silver Boot: Adidas X
Although the likes of Mo Salah and Luis Suarez perhaps didn't have the tournament they'd been dreaming of, the adidas X still did very well indeed. Diego Costa was the top-scorer with 3 goals for Spain, while Salah, Suarez and Son Heung-Min all bagged 2 each.
The X is built for the fastest, most agile players on the planet, and both the 17+ and the new 18+ models proved incredibly popular in Russia. The X was the third most-worn boot this summer and, after finishing the tournament with 17 goals scored, adidas are bound to be happy that the world has seen how dangerous these football boots can be.
Golden Boot: Nike Mercurial
Since it was worn by a staggering 220 players this summer, it's really no surprise that the Nike Mercurial scored the most World Cup 2018 goals. Kylian Mbappe and Denis Cheryshev each scored 4 goals in the Mercurial Vapor XII, while Cristiano Ronaldo equalled those tallies in the Superfly VI.
The likes of Eden Hazard, Ivan Perisic and Artem Dzyuba all enjoyed goal-scoring form in their own Mercurials, while Golden Ball winner Luka Modric was regularly the best player on the park in his pair. The Nike Mercurial might not have as good a strike-rate as the Hypervenom or X, but you just can't argue with the fact it ended up with a whopping 64 goals.
Boasting over 37% of all goals scored in the tournament, the Nike Mercurial is undoubtedly one of the hottest football boots on the planet right now. Compare prices at FOOTY.COM to bag your very own pair of the best shooting boots in the world.