Where were England's players in 2014?
This England team are on a fast track to legendary status, something which was unthinkable 4 years ago.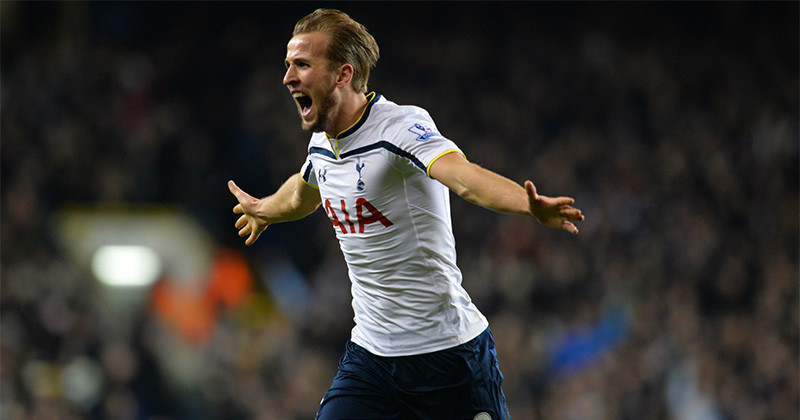 One of the best things about England's barnstorming run to the World Cup semi-finals has been the collective strength of the team. Gone are the days where the national team comprised of a bunch of individual talents who couldn't gel as a group.
Instead Gareth Southgate has assembled a team whose togetherness is tangible. However, just a few years ago much of the squad would've been long shots to make the World Cup in Russia.
Here's a look at how everyone was getting on in 2014.
What a difference 4 years makes...
---
GK: Jordan Pickford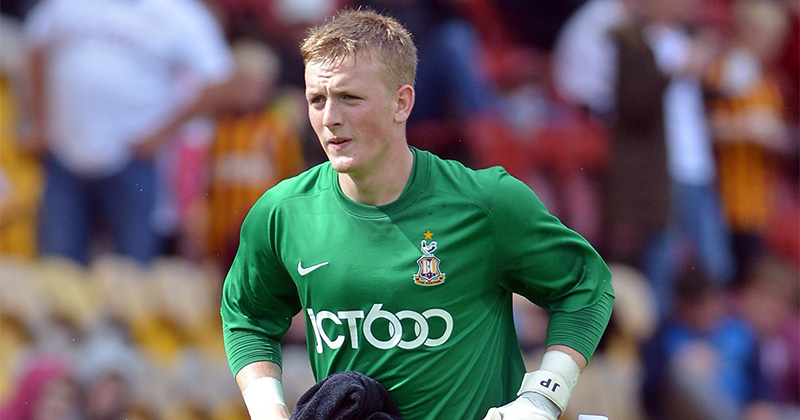 Age in 2014: 20
England Caps in 2014: 0
Club in 2014: Carlisle United (On loan from Sunderland)
A hero this summer in every sense of the word, Pickford's rise is one of the best stories across the entire squad. Back in 2014 he had just finished a 4th loan spell away from parent club Sunderland, in a journey that saw him travel to destinations such as Darlington, Burton Albion and Alfreton Town. Alongside his travels he was also steadily climbing the England youth ranks, representing every level from U16 to U19 by 2014.
He would go out again on loan for the next two seasons (to Bradford and Preston) before his long-awaited breakthrough with The Black Cats, and far from resting on his laurels he has continued to fight for his place even up to the start of this World Cup. You couldn't write a better script.
---
RWB: Kieran Trippier
Age in 2014: 23
England Caps in 2014: 0
Club in 2014: Burnley
Trippier has been playing out of his skin in Russia, producing displays which should arguably put him in the conversation for the Golden Ball, however unlikely it is that he would actually win it.
Four years ago, he was part of a superb Burnley side who finished 2nd in the Championship, playing alongside the likes of Tom Heaton, Sam Vokes and Danny Ings. It was also notable that he had been outside the England youth picture for a number of years by 2014, with his last U21 appearance coming in 2011.
That all seems a far cry now for a player who is one of the first names on the team sheet.
---
CB: Kyle Walker

Age in 2014: 24
England Caps in 2014: 10
Club in 2014: Tottenham
The England squad is not just made up of players who has risen from obscurity. Kyle Walker is an example of a much vaunted talent who is now fulfilling his potential in a big way.
In 2014 Walker narrowly missed out on a place in the England squad for the World Cup, pipped to the post by the likes of Glen Johnson, Leighton Baines and an 18 year old Luke Shaw. If anything this seems to have only added to Walker's motivation levels, and his consistency and incredible versatility (to move from a fullback role to the right side of back three) is deserving of praise.
---
CB: John Stones
Age in 2014: 20
England Caps in 2014: 4
Club in 2014: Everton
John Stones was at the beginning of his England senior career in 2014, and the Barnsley-born lad narrowly missed out on a place in the World Cup squad for Brazil. On the club scene, Stone's was also at the start of his Everton career, moving after a number of strong showings for Burnley as a teenager.
Since then he's had his fair share of injury problems and competition for places at club and country, but it's a testament to his character that he has put this behind him to become the quality player he is today.
---
CB: Harry Maguire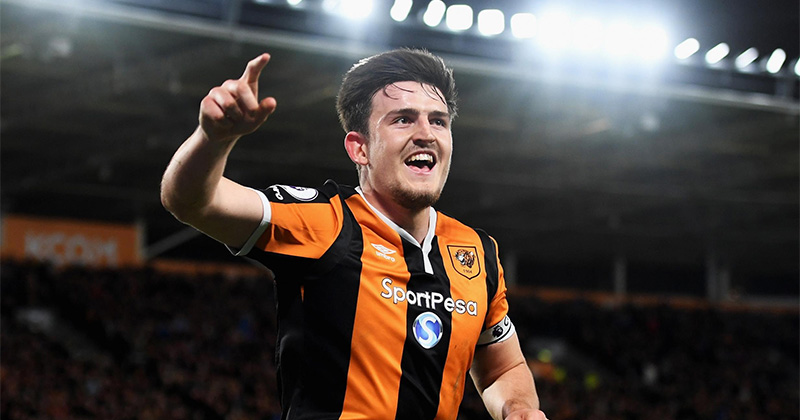 Age in 2014: 21
England Caps in 2014: 0
Club in 2014: Sheffield United
Thank you Sheffield United. England's breakout star this summer cut his teeth at The Blades with a series of imperious seasons from 2011 to 2014. Almost 4 years to the day, Maguire chose to move to Hull City despite attempts from United to hold on to him.
By that point, the only international action Maguire had seen was a solitary appearance for the U21s in 2012. However the move to Hull proved to be inspired, and after famously attending Euro 2016 as a fan he is now set to star at the back for England for years to come, whatever happens over the next few days.
---
LWB: Ashley Young
Age in 2014: 29
England Caps in 2014: 30
Club in 2014: Manchester United
The elder statesman in an inexperienced England team, Ashley Young was a known commodity by 2014 racking up a combined 255 league appearances for Watford and Aston Villa as well as 64 games for United from 2011-2014.
Despite a strong haul of 30 caps for the national team at the time, Young didn't play one game for England in 2014, missing out on the World Cup squad. It says a lot that he is now back in the picture at the age of 33, and also that he has stuck around in Manchester ever since his transfer. Last season was the first time he played in at least 30 league matches for his club since that move, and his peak couldn't have come at a better time.
---
CDM: Jordan Henderson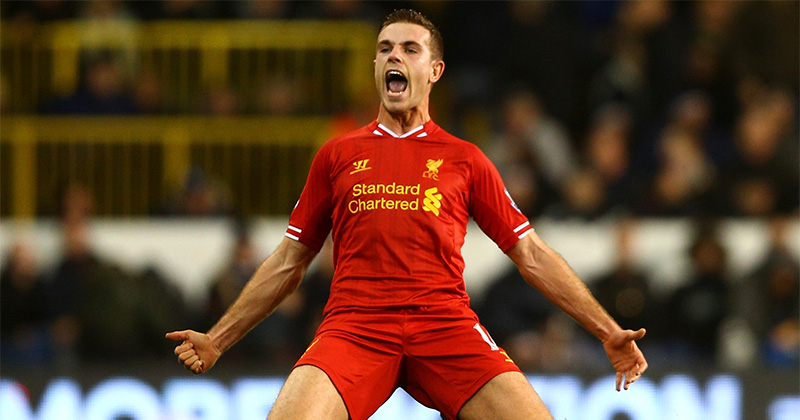 Age in 2014: 24
England Caps in 2014: 11
Club in 2014: Liverpool
In 2014 Jordan Henderson's international career was hanging in the balance. Despite being a starter for his club Liverpool in each season since his move from Sunderland in 2011, his performances at the 2014 World Cup left a lot to be desired. He started in the defeats to Italy and Uruguay, and you'd be hard pressed to find anyone who would've predicted he would be starting for England again in 2018.
Sure enough, he is now an important cog in the national team despite repeated criticism going into Russia. Let's just hope his penalty nerves haven't been shredded should the call come again…
---
CAM: Dele Alli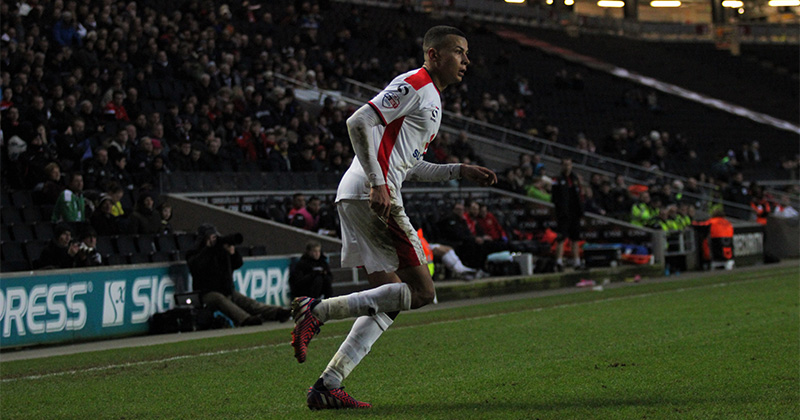 Age in 2014: 18
England Caps in 2014: 0
Club in 2014: MK Dons
We have another club to thank in Milton Keynes Dons. Dele Alli joined the club as an 11 year old, and by 2014 he was a key player in the side playing 37 times and scoring 7 goals.
Things ramped up in a big way the following year, with a move to Spurs and an England debut. It could be argued that Alli hasn't replicated his club form (where he has been a stand out player in the Premier league ever since his move to London) for his country, but there is no doubt he wouldn't be the player he is today without those years in the Midlands.
---
CAM: Jesse Lingard
Age in 2014: 21
England Caps in 2014: 0
Club in 2014: Brighton (On loan from Manchester United)
One of the biggest takeaways from this team has to be the effectiveness of the loan system. Like many of his teammates, Lingard had to bounce around a number of clubs outside the Premier League before making his breakthrough at his parent club. The 2013-14 season saw him play for both Birmingham and Brighton in the Championship, impressing with a combined 28 appearances and 9 goals in the league.
Another loan spell (this time at Derby) followed the season after, before bursting onto the scene at United with a series of increasingly assured displays in the 2015-16 season. An England debut came next in 2016, and with his best years ahead of him it looks like there is lots more to come for the boy from Warrington.
---
ST: Raheem Sterling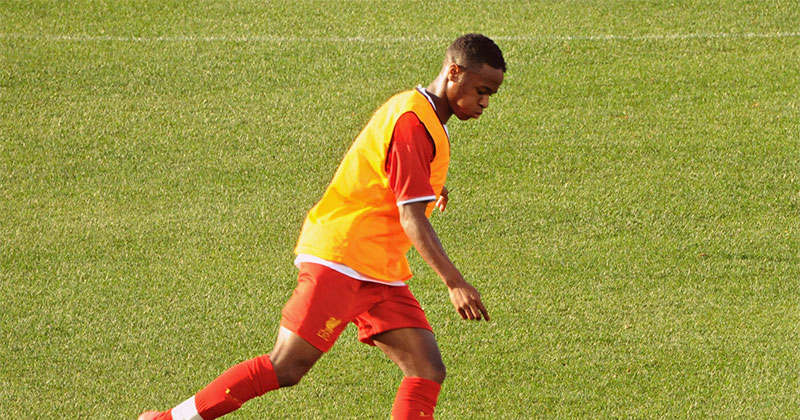 Age in 2014: 19
England Caps in 2014: 4
Club in 2014: Liverpool
What a difference a slip makes. The 2013-14 featured one of the most dramatic ends to a Premier League season, with a dynamic and at times dominant Liverpool team coming oh so close to a precious league title. One of the standout players from that stunning yet ultimately flawed season was a young Raheem Sterling.
His performances were so impressive that he earned a call up to the 2014 World Cup squad at the tender age of 19. After crossing the Lancashire divide to join Manchester City, his career has kicked on in a big way. There was a bit of a rocky start, but since coming under the tutelage of Pep Guardiola he has grown to be a superb all-round contributor to club and country.
---
ST: Harry Kane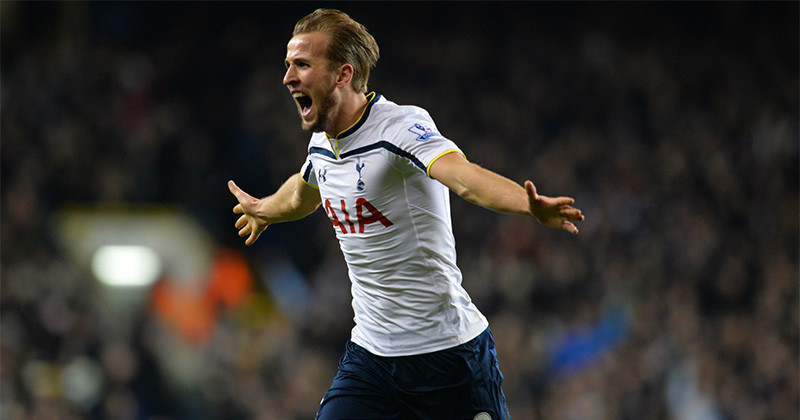 Age in 2014: 20
England Caps in 2014: 0
Club in 2014: Tottenham
One-season wonder hey? It's hard to sum up Harry Edward Kane's importance to England, and his ascension is a true fairytale, albeit currently missing the perfect ending chapter...
Back in 2014 Kane had featured in a handful of games for Spurs, managing to score 3 in 10 appearances. That season was the culmination of years of hard graft from 2010-2013, with a now familiar tale of loan spells across clubs like Leyton Orient and Millwall. The rest as they say is history, and England's captain and figurehead has a chance to write a story which only Bobby Moore has enjoyed.
Will he be holding the World Cup trophy aloft come Sunday? I'm getting goosebumps just typing it...