The most iconic Real Madrid Shirt in History
Juanito. Raul. Cristiano Ronaldo. You know the shirt we're talking about. But is it time for Madrid to retire it?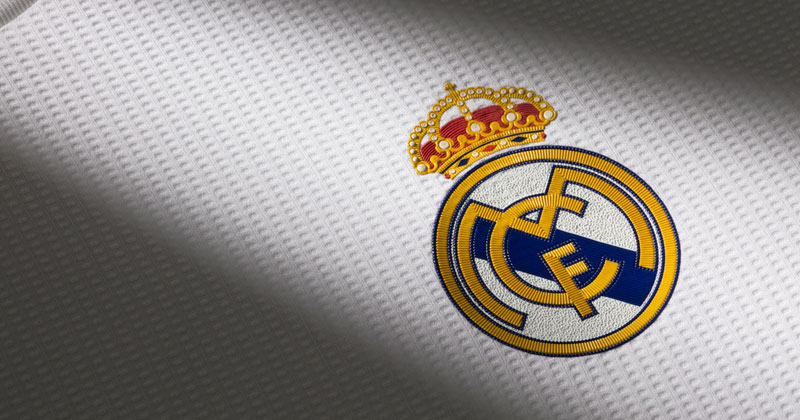 For years, there's been talk of Real Madrid retiring their No.7 shirt once Cristiano Ronaldo leaves the Bernabeu.
The Portuguese superstar has broken pretty much every record imaginable, becoming Madrid's all-time top goalscorer and leading them to four Champions League triumphs in just five years. After taking Raul's iconic shirt in the 2010/11 season, the CR7 trademark has become one of the most recognisable in football.
Averaging more than a goal a game, continuously winning trophies and stealing the limelight for all the right reasons, there's no doubt that Cristiano Ronaldo has made the No.7 shirt his own.
But, while he's certainly adored by the younger generation of Los Blancos fans, slightly older supporters appreciate that not everything revolves around Cristiano Ronaldo. Large sections of the Bernabeu, for instance, don't put Ronaldo in the same bracket as Alfredo di Stefano or Ferenc Puskas, despite his unrivalled achievements and goal tallies.
Nevertheless, when he does finally leave, Madrid will certainly feel the need to pay homage to his outstanding achievements somehow. But retiring the football shirt isn't the answer. Instead, Madrid should continue the incredible story started by Ronaldo and the legendary players that came before him.
Because, as easy as it is to forget, there was a time before Cristiano Ronaldo at Real Madrid. Obviously, this means there will be a time afterwards.
In fact, when Ronaldo first joined Madrid, he was given the No.9 shirt currently worn by Karim Benzema, because another Los Blancos legend was already filling the No.7. After 228 goals, three Champions Leagues and six La Liga titles, Raul was arguably even more of a Madrid legend than Ronaldo is.
It was the Spanish forward that first thrust the No.7 shirt under the spotlight, and it became almost impossible for Madrid fans to imagine anyone else ever wearing it. Now 8 years since he left the Bernabeu for Schalke, many feel the same about Cristiano Ronaldo.
Why? Because this is a shirt for the leaders and legends of the biggest football club on the planet. A shirt for the irreplaceable. Even back in the 80's, the likes of Juanito and Emilio Butragueno became iconic in the No.7 shirt, while legendary winger Joseito was showing it off all the way back in the 50's. Not a bad line-up at all.
Following Ronaldo's incredible legacy, this shirt arguably surpasses the legendary status of Barcelona's No.10 and Manchester United's own No.7 shirt, as it becomes the most famous football kit on the planet.
But you get the feeling that the story of this football shirt is only just beginning, and it would be a real shame if Madrid did decide to retire it altogether. With Ronaldo's future seemingly hanging in the balance, it might be time for the next generation of superstars to continue the shirt's legacy.
Only Madrid's greatest players get to wear the No.7, which is exactly why it's become so iconic. So, if Ronaldo does leave this summer, new boss Julen Lopetegui will be hard-pressed to find a player capable of filling those incredibly large shoes. Unless, of course, they can convince PSG to part with Neymar; but, even then, the Brazilian forward would have to convince many fans that even he is worthy of such a famous football shirt.
It's fair to say that Real Madrid kits are always incredibly popular, but Los Blancos just wouldn't be the same without a superstar No.7. And, with a whole host of La Liga football kits released already this summer, we're starting to wonder whether we'll be seeing a different name above that famous number next season.