Top 5 Fonts at the World Cup
Round 1 is nearly in the books, and we've seen some downright gorgeous typography.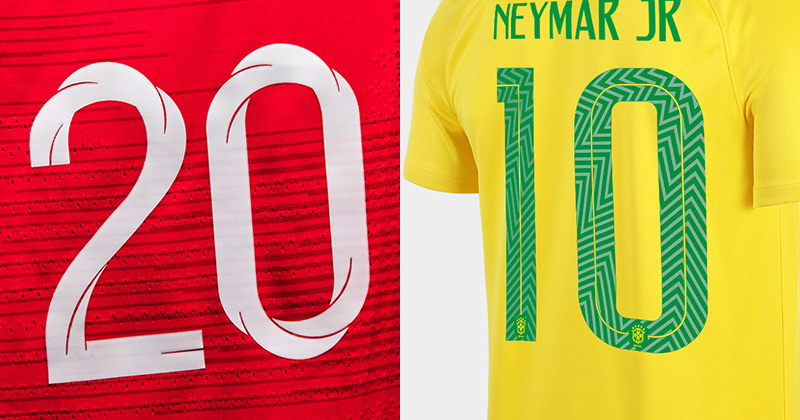 We're just days in and the World Cup has already produced some magical moments. On top of that, from a shirt perspective this is already proving to be one of the best ever. Behind these fantastic kits are some equally great names and numbers, an often underappreciated aspect of shirt design.
Check out our top 5 list below.
1. Brazil | Nike
2. England | Nike
3. Peru | Umbro
4. adidas
5. Portugal | Nike