A Quick Guide To The New Premier League Fixtures
It's time to dig out the calendar and bag some new kits, because the Premier League fixtures have been released.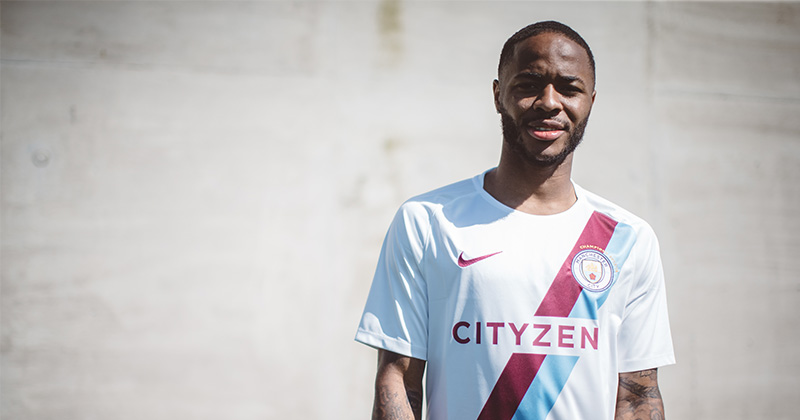 With the World Cup hype train moving at full throttle, the prospect of a new Premier League season could be the last thing on your mind. And, to be completely honest, we wouldn't blame you.
Fans across the globe have caught a serious case of World Cup fever, with the range of new international football kits flying off the shelves at unprecedented rates. As we all get a little swept up in the excitement and drama of this summer's tournament, it's easy to forget that our clubs will be back in action in just under two months' time.
Well, that fact finally starts to be sinking in for some people, as the Premier League have gone ahead and released next season's fixture list- and there are some absolute bangers on the opening weekend.
Defending champions Manchester City kick things off with a trip to Emirates Stadium, where they pose a stiff test for Unai Emery in his first game in charge of Arsenal. Championship winners Wolves host Everton, while Cardiff travel to Bournemouth and Fulham play Crystal Palace at Craven Cottage.
Elsewhere, Manchester United kick things off against Leicester City at Old Trafford, Liverpool host West Ham and Tottenham travel to Newcastle. As for Chelsea, they travel to Huddersfield Town, as they seek revenge for The Terriers ruining their top four chances last season.
The opening ties will be played over the weekend of August 12th/13th, and there's no doubt that all eyes will be on Emery as he finally kicks off the post-Wenger era. Gunners' fans will be hoping for a dream start under the charismatic Spaniard, and only time will tell whether he can fix the problems that were so apparent throughout the final years of Wenger's reign.
Guardiola's mesmerising City side embarrassed Arsenal twice in the league last season, along with an impressive 3-0 drubbing in the Carabao Cup Final. Of course, this gave us Arsenal Fan TV at its finest.
The first Manchester derby takes place at the Etihad on the weekend of 10th November, where we'll finally be able to see if Jose Mourinho has managed to bridge the gap between the two sides. After a record-breaking season under Guardiola, City will be looking to re-establish their dominance and get a little revenge for United's stunning comeback at the Etihad last season.
It's another jam-packed schedule that literally has us watering at the mouth- but let's just hope the title race is a little more exciting this time around! Leicester City to win it again, anyone?
Along with the new schedule, there's been a plethora of brand-new Premier League football kits released so far this summer. As the new season creeps ever closer, we're bound to see even more new designs from the likes of Nike, adidas and New Balance, and we can't wait to start bringing you deals on all of them!