Review | France 2018/19 Home Shirt
Les Bleus are back with a dark navy home shirt, but if I'm honest I miss the lighter shade.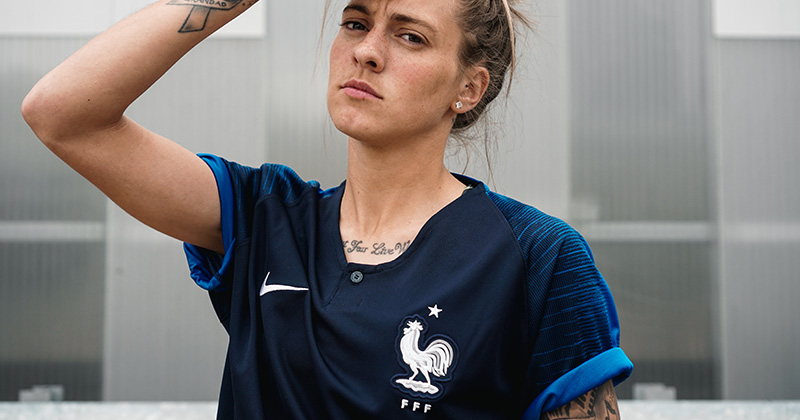 2011 represented a turning point for the French football team. After decades of sponsorship from adidas, Nike took over the mantle in one of the biggest swaps in international shirt history. If you look at all the kits the Swoosh have made for Les Bleus up to this point, one consistent feature you'll notice is the darker shade of blue chosen for the majority of their shirts.
I've been a big fan of this approach, with my personal favourite being the 2014/16 home shirt, and with the release of the 2018/19 home Nike have kept things dark. However, I do miss the France shirts of the 90s, most notably 1998, and I'd personally like to see something a little brighter and fresher after a number of dark shirts.
Template wise France have the one-button version of the new Vaporknit. As much as I appreciate things being changed up, I'd prefer at least two buttons on a collar, or no buttons at all.
Another key feature sees the colour of the Vaporknit pattern on the sleeves in a lighter blue, in contrast to the navy of the shirt. The overall look separates the sleeves too much from the body of the shirt for my liking and it's an interesting take, especially with other countries like England and Portugal opting for more subtle incorporations of the sleeve design.
One contrasting detail which I am a big fan of however is the flag detailing at the top of the back of the shirt. The shirt boasts a strong tricolour, breaking up the shoulders in an effective nod. It would've been great to see more tricolour-inspired detailing around the shirt (there's also a flash hidden behind the button), but it's a good feature none the less.
Adding to the shirt is another bespoke typeface from Nike, a key feature for all their major teams. Though France's font doesn't reach the height of England, it's still a lovely effort with art deco vibes, further enhancing why Nike are the best in the game when it comes to shirt typography.
It's also worth saying that France's away shirt is easily one of my favourites across all teams. And whilst their home shirt doesn't do enough for me, it's still great to see Nike mixing things up across their portfolio.
---
FOOTY.COM rating - 68/100
---
Shoutout to Nike.com for sending us the new France home shirt to review.