CLUB FOOTY: World Cup News & Product Chat
Brand new to YouTube, our magazine style show Club Footy is THE place for your dose of World Cup action.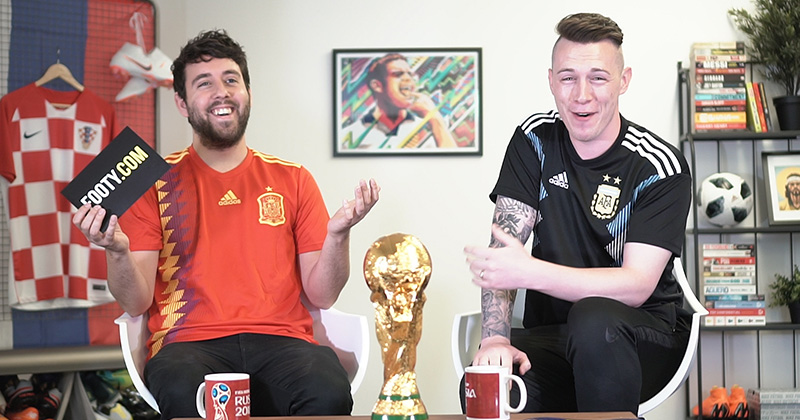 Hosted by voice of the fans Steven McInerney, he'll be joined by very own boot obsessive Oliver Hayes and passionate shirt collector Phil Delves as well as a host of surprise guests. Join us on the YouTube Channel to dissect the World Cup, obsess over every goal and admire the shirts and boots that are worn to score them.
Check out the first in our series of CLUB FOOTY World Cup Shows:
Subscribe to the FOOTY.COM YouTube channel to stay up to date on the latest news, views and product obsession.