What's this new sock boot?
Concave launch their first ever sock boot, as they add an elite VOLT+ to their collection.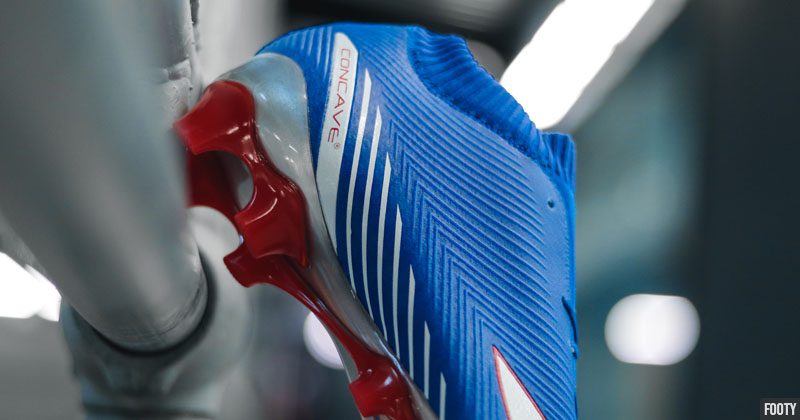 For those who don't know, Concave are a brand that pride themselves on creating the most powerful boots in the world. A plastic component sitting at the top of the laces is what they call "PowerStrike" technology and its concavity is there to enhance power and accuracy when striking the ball.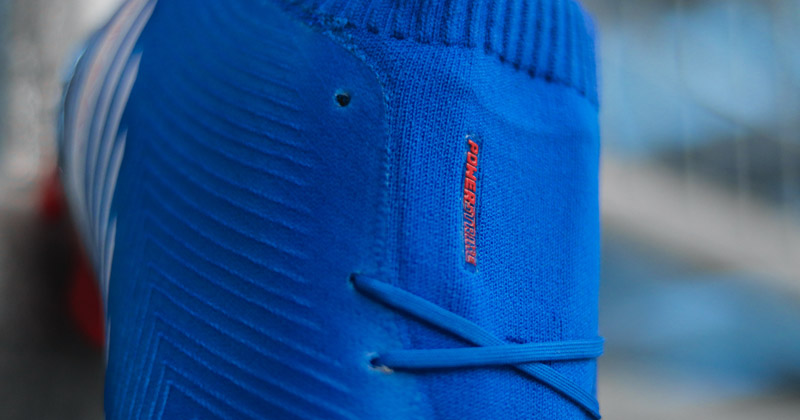 Some may remember their old boots, worn by the likes of John O'Shea and Wes Brown, who were playing for Manchester United at the time. These were what can only be described as bricks. It sounds harsh I know, but the concept of a power boot didn't quite marry up with the ever growing need for speed at the time.
Fast forward to January 2016 and the introduction of the first ever VOLT+. A black and pink colourway debuted for Concave's first ever speed silo and it was a boot that put power and pace into one. Since then we've seen 16 different colourways from the Volt series, two of which being limited releases. One designed by Manchester artist, @fromvirginiaben and the other piece from London graffiti extraordinaire, Mr Cenz.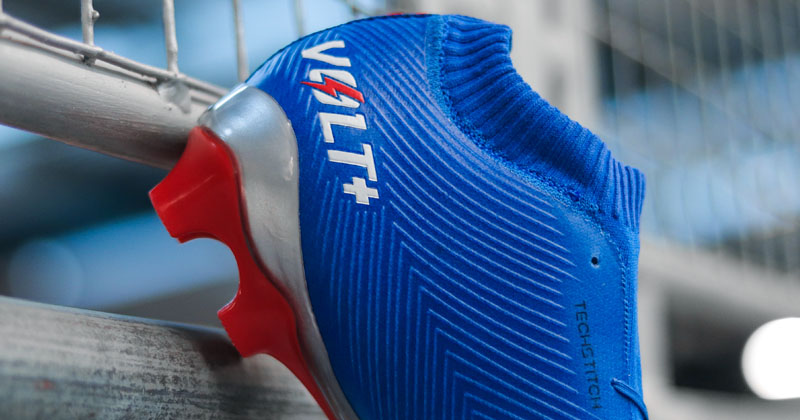 Over two years later we have the VOLT+ Knit, a boot that packs a punch and becomes at one with your body. The upper is made of a coated knit with minimal embossed ridges, for performance in all weather conditions and an optimal 360 touch.
The trademark "PowerStrike" technology is more hidden than ever, with just a subtle text logo reference where it sits. Inside the boot you get a real cushioned feel, quite similar to the adidas X 15.1 and despite it not being the lightest speed boot in the game, you won't need any break in time as it's literally ready to go straight out of the box.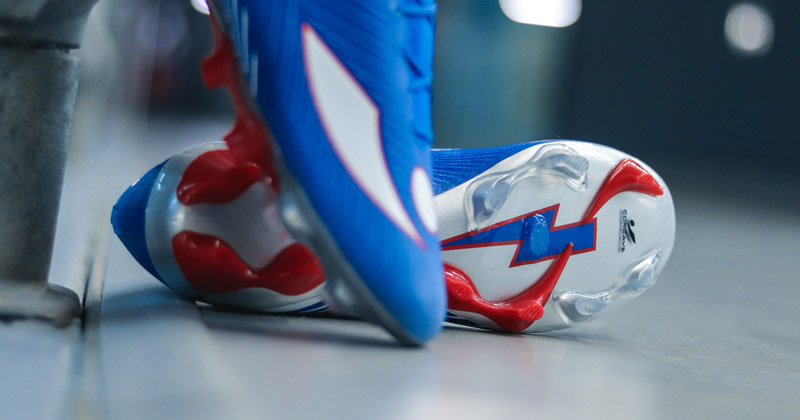 Final Thoughts
As someone that's seen the evolution of Concave, it's great to finally see a boot of this magnitude. Competing with the bigger brands is always going to be a challenge but Concave are a strong alternative for anyone wanting to stand out from the crowd.

A huge positive for this boot is the ease of entrance for your foot. I know in the past, people have struggled to get their heads around "PowerStrike" technology and not only that, it was a bit of an obstruction, at times, when lacing up. Concave have continually learned and this boot is actually one of the easiest sock boots I've ever put on but most importantly this is the best boot the brand has ever made! Definitely give it a try if you get chance to and I'm sure you'll be pleasantly surprised...