Does money really buy success?
Goals are expensive, and Swansea are proof that you can spend a lot of money with very little return.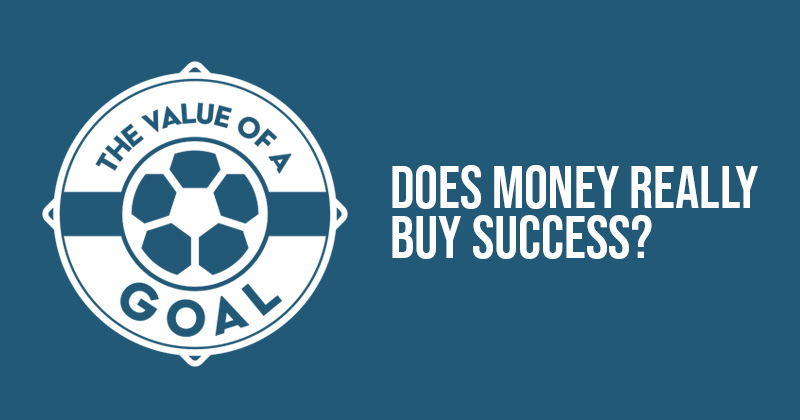 One of the classic gripes in football is that you can spend your way to success. Put enough money in players hands and results and goals will inevitably flow, right? In reality money is just one of a number of factors that help drive success, as our 'value of a goal' research shows.
We've taken a look at how much a goal costs, factoring in the wage bill of each Premier League team and how many goals they scored each given season over the past 5 years. The results are very interesting.
One club have consistently topped the charts for the most money paid per goal: Manchester United. This past season they paid £3,867,647 for each of their 68 goals. By contrast neighbours Manchester City, the usual target of "money is ruining football" insults, spent 'just' £2,490,566 per goal. City's wage bill edged United's by £1M, but of course their insatiable appetite for scoring has painted a pretty picture for citizens.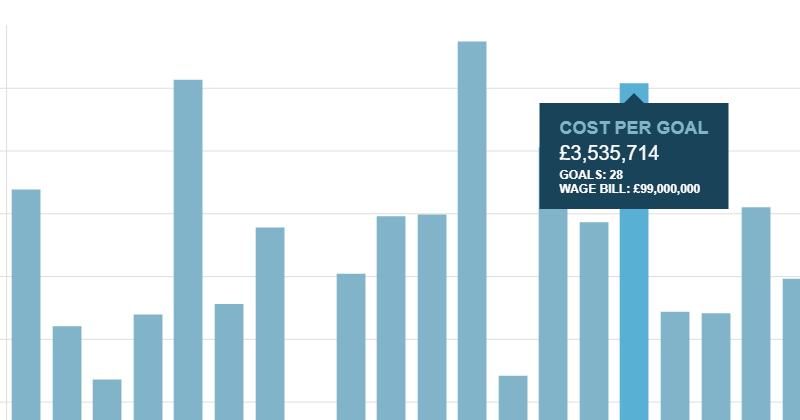 It's not too much of a surprise to see Chelsea in 2nd place (£3,564,516 per goal), but sitting just behind them are Swansea. Despite a torrid season which faded away into obscurity and relegation, the Swans spent a princely £3,535,714 for each of their 28 goals. Their wage bill was 4 times as big as Huddersfield who stayed up, and spent just £785,714 per goal, by far the lowest in the division.
See how much your team paid
Have a look at the full report by clicking the button below.