A brand new boot from New Balance
Out with the old, in with the new. New Balance drop the Tekela 1.0 and a next generation Furon, ready for Russia.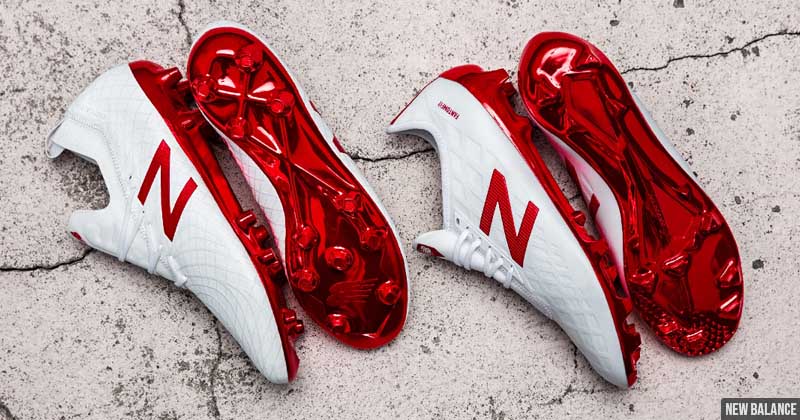 Inspired by the mythical two-headed hellhound Orthrus, the Otruska Pack is New Balance's right hook in the World Cup boot battle. With colours matching the Russia home shirt, the Russian vibes are in full effect. The pack itself consists of the upgraded Furon 4.0 but we're most interested in the Tekela, which comes in to replace the Visaro.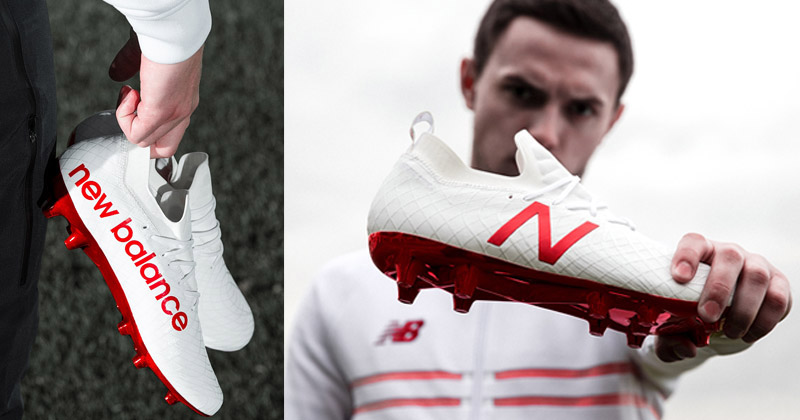 Throwing it way back to the Visaro 1.0, the minimal design and simple logo placement made New Balance a perfect alternative to anyone wanting to step away from Nike and adidas. That was until you put the boots on... Sounds harsh I know, but they had everything going for them apart from comfort! Thankfully the NB team rectified those original issues on the Visaro 2.0 and have now decided to replace it completely with the introduction of the Tekela 1.0.
Maintaining similar traits to the Visaro, the Tekela was built for the creators of play, with an emphasis on touch and agility. Conical studs make 360 rotation an effortless task for box-to-box midfielders and that bright red soleplate looks beautiful with it's chrome layer finish. A microfibre upper covers the full foot featuring kinetic stitch embroidered bands. The purpose of those being to enhance touch but to also to provide secure lockdown which is pivotal to the type of players who'll be wearing these boots.
The extended tongue provides a strong silhouette and while the New Balance text on the instep is definitely something which will split opinion, I personally like it! The boot would be a bit too vanilla without it, although for me, it would have been nice to see the word Tekela instead of New Balance…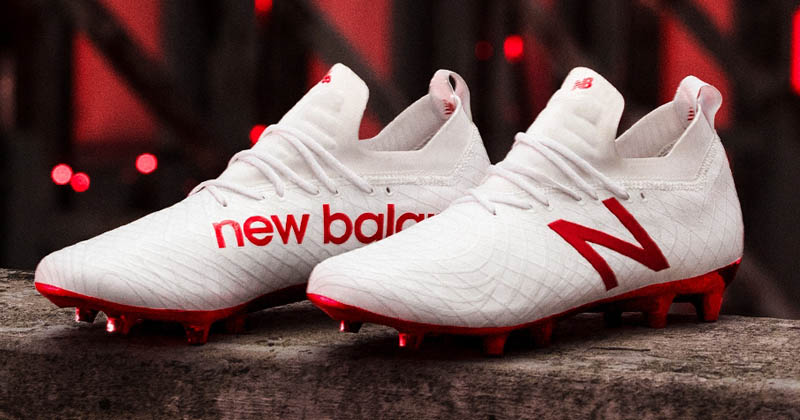 Final Thoughts
The Otruska Pack does share similarities with the Just Do It release from Nike, with an all white base, but I do feel New Balance have consistently taken on feedback and improved time and time again. Tim Cahill and Kevin Mirallas will be the two main spearheads set to lace up in New Balance at the World Cup but we anticipate seeing a few more additions.