The Adidas Deadly Strike Pack Is Taking Over The World
Minty freshness on a global scale. The stunning new 'Deadly Strike' boot pack from adidas is absolutely massive right now.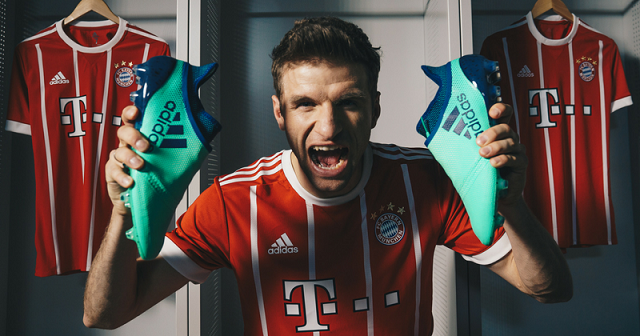 Image: news.adidas.com
Unless you've been living under a rock for the past week, you've probably noticed that adidas have recently unleashed a fresh boot pack.
The absolutely stunning 'Deadly Strike' pack was released at the end of March, celebrating the start of the spring season with new designs gleaming in minty freshness. Incorporating gorgeous mint green colourways, innovative boot tech and endorsements from some of the best players on the planet, it's fair to say boot releases don't get much bigger.
The adidas Nemeziz, Copa, X, and Predator have all received brand-new colour updates- and they've wasted no time at all in taking over every major football pitch in Europe. The 'beautiful game' has been swept away in a glorious sea of minty freshness, with an endless stream of high-profile players showing off the new designs and thrusting them under the spotlight.
In short, the new boot pack is absolutely everywhere right now. And we goddamn love it.
Even in a game as big as the Manchester Derby, it was impossible not to notice the influence of these new adidas boots. Saturday's game was full of action, drama and bad refereeing decisions, as Manchester United's Paul Pogba grabbed the game by the scruff of its neck in his own pair of adidas 'Deadly Strike' Predators.
After successfully performing a disappearing act in the first half, Pogba finally came striding forward in those Predator boots to flip the game on its head and show exactly why United bought him in the first place. The gorgeous dark blue colourway and minty green stripes were instantly recognisable, as one of adidas' most treasured poster-boys ensured the new designs were seen all over the next days' back pages.
The adidas Predator has always been about controlling the game and dictating the play, and Pogba finally showed glimmers of this ability against a Top 6 side on Saturday night. Much to the dismay of Manchester City, the image of Pogba in those Predator boots will go down in Manchester United folklore.
At the other end, David De Gea was performing his usual wonder-saves in a pair of 'Deadly Strike' X 17.1 boots, while David Silva and Gabriel Jesus failed to inspire a City fightback in their very own pairs.
Manchester City found themselves on the receiving end of another 'Deadly Strike' masterclass earlier in the week, as Mo Salah led a Liverpool charge in their Champions League quarter-final at Anfield. Adorned in a pair of 'Deadly Strike' X Purespeed 17+ boots, Salah perfectly displayed the high levels of agility and acceleration unlocked by the new adidas design.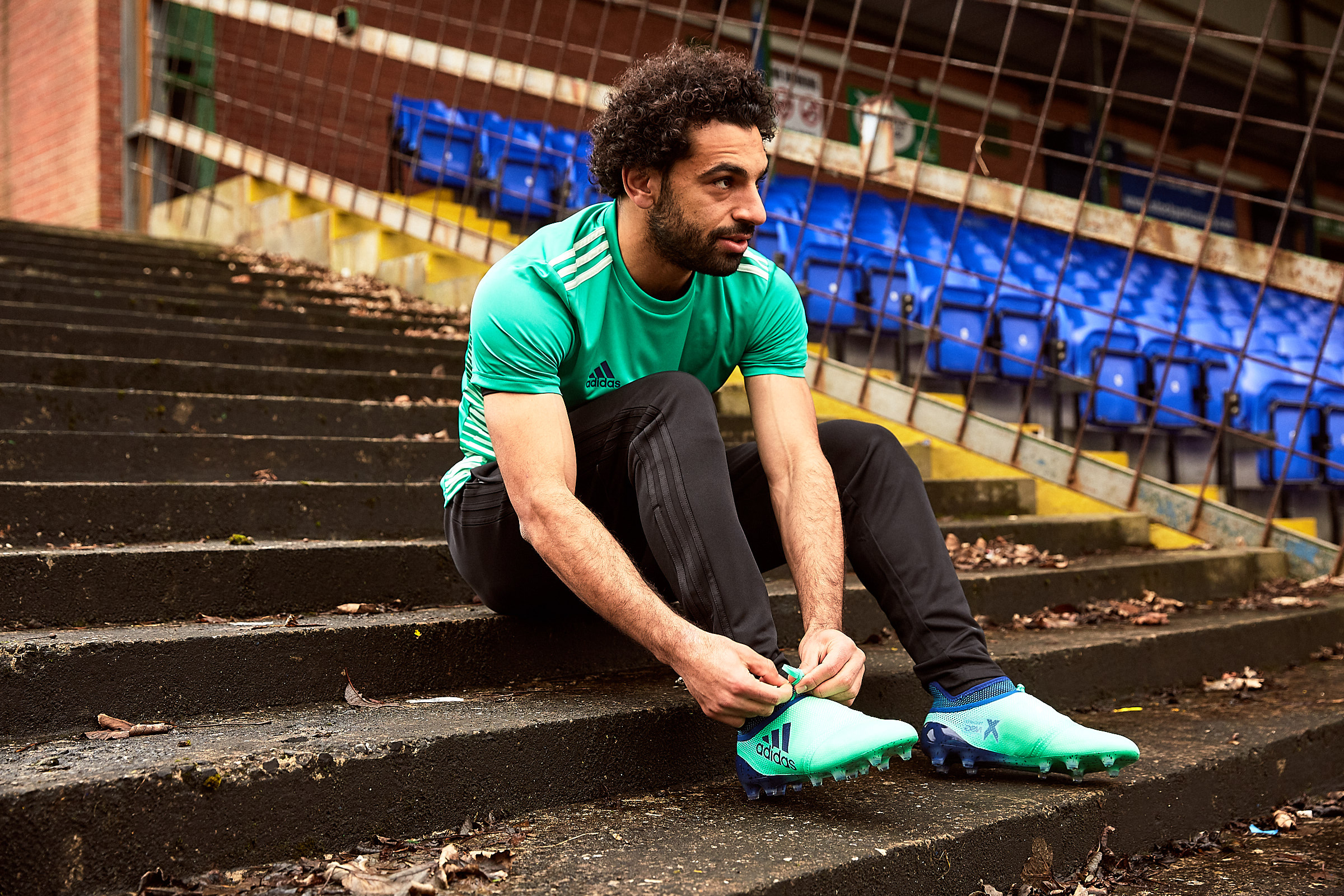 Elsewhere in Europe's elite competition, Luis Suarez was showing off his own pair of 'Deadly Strike' X boots, bagging his first Champions League goal in almost a year as Barcelona swept AS Roma aside. Just a few days later, it was Lionel Messi's turn to steal the limelight, scoring a stunning hat-trick against Leganes as he showed off his own signature-edition version of the 'Deadly Strike' Nemeziz.
As for the standard Nemeziz, the likes of Roberto Firmino, Jesse Lingard and Julian Draxler have been busy showing them off over the weekend, while Javier Hernandez made headlines in his own pair after clinching a draw for West Ham United at Stamford Bridge. Not a bad line-up, eh?
In just over a week since their release, the influence of these football boots has been absolutely staggering. Allowing players to unlock their full potential and dominate the pitch, it's not hard to see why they're proving so popular amongst professional players and casuals alike. Oh, and it obviously helps that they're downright gorgeous, too.
But what do you think of the new 'Deadly Strike' pack? Let us know in the comments! If you're hoping to bag your own pair of these beautiful football boots, then you can compare prices right here with FOOTY.COM to find the best deal.