How Jurgen Klopp Is Preventing Total Sky Blue Dominance
Manchester City are breaking records and winning trophies, as they stand on the cusp of Premier League domination. But one man in particular seems to be blocking their path…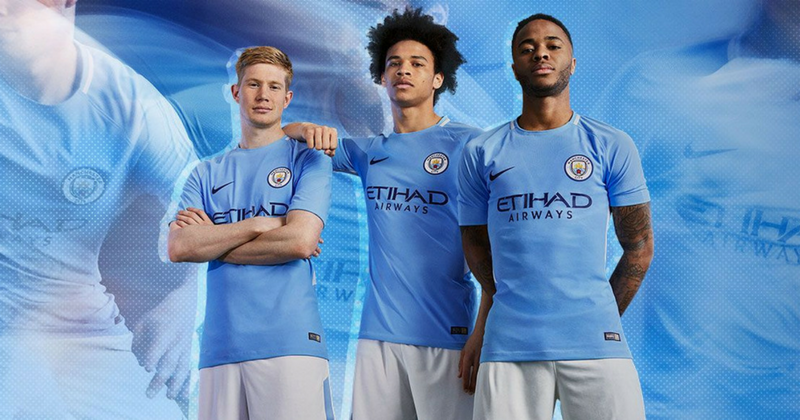 Image: news.nike.com
The sky-blue of Manchester City has become famous across the world.
Ever since the take-over of Sheikh Mansour back in 2008, the Citizens have been able to attract some of the biggest names in football, with the likes of Sergio Aguero and David Silva firing them to two stunning Premier League triumphs, an FA Cup and a hat-trick of League Cups. City have now enjoyed 10 years at the top, but it wasn't always that way.
Older Citizens fans will be all too familiar with the inconsistency of City teams of the past. They'll remember the days of Darren Huckerby, playing Macclesfield Town in Division 2 (now League One) and those iconic "Brother" Manchester City kits. However, with the arrival of Pep Guardiola, those days now seem a lifetime ago.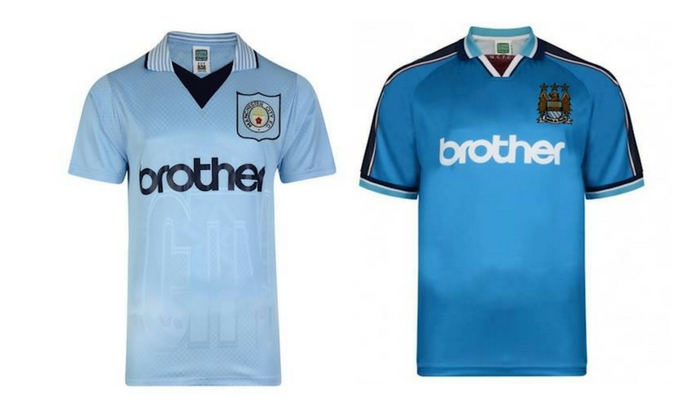 Under Roberto Mancini and Manuel Pellegrini, City were able to clinch their first-ever Premier League titles and establish themselves as a real force to be reckoned with. But, with Guardiola, City are achieving something else entirely.
While the two Italians might have successfully brought in players of real quality, Guardiola has developed a "fear factor" that just hasn't been seen at the Etihad before. Currently sitting 13 points clear at the top of the table and the League Cup already in their trophy cabinet, this is the first time City have truly dominated the English game.
Regardless of the money that's been spent, this Manchester City team are doing special things. Adorned in their stunning Nike football kits, the likes of Kevin De Bruyne and David Silva have consistently swept away the opposition in a relentless sea of sky blue. Following an incredible 30-game unbeaten run, City are on the brink of breaking an entire catalogue of Premier League records.
They play with a swagger and aggression that makes other sides crumble. You could see this fear in the faces of those Chelsea players at the start of March, as they sat back and settled for a 1-0 loss instead of coming out and having a real go. At Old Trafford, City dominated their arch-rivals without so much as breaking a sweat, while they've already thrashed Tottenham and Arsenal respectively. Though, who hasn't beaten Arsenal this season?
Earlier in the year, there was talk of an "invincible" season and even a quadruple, as City looked to lock the English game into a strangle-hold and enjoy total domination. However, one man is blocking their path.
Consecutive #PL wins ☑️
Most wins ❓
Most goals scored 🤷‍♂️

The records that could still tumble...👇 #ManCity https://t.co/k65DeP5UZ8

— Manchester City (@ManCity) March 30, 2018
Jurgen Klopp ripped City to shreds at Anfield last week in their Champions League quarter-final, exposing hidden weaknesses that other managers haven't been able to find previously. By pressing high up the pitch and rushing them on the ball, Klopp may have just revealed how City can be beaten.
Indeed, this kind of pressing football was emulated by Manchester United last weekend and, although they weren't as effective as Liverpool, they were also able to expose those same weaknesses. In the course of just a week, the clear sky-blue landscape has been smudged by shades of red.
There's no doubt that City will win the league this season, but to become a truly great side you need to dominate for two or three years. Liverpool enjoyed this kind of domination throughout the 80's, and Klopp seems as though he's the man to stop City from emulating The Reds' past success.
Back then, Liverpool were almost unplayable. Ian Rush and Kenny Dalglish led the charge as they won the league time and time again, the sight of those classic red Liverpool kits enough to make the opposition weak at the knees. Throughout the 90's and 00's, it was Manchester United's turn, as they miraculously overhauled Liverpool's trophy count to become the most successful team in English football history.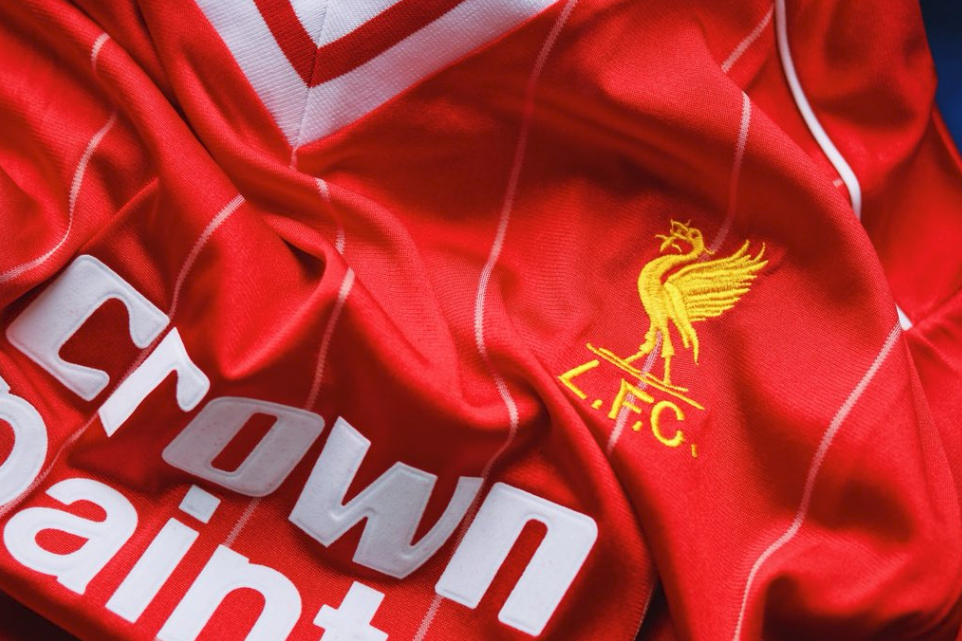 But is it now Manchester City's time? Well, not if Liverpool or United have anything to say about it.
Klopp has shown other teams how to beat City. Playing like they have nothing to lose and completely without fear is a philosophy mirrored by Wigan Athletic in the FA Cup, where City fell to an unexpected defeat. Even Bristol City had them on the ropes a little in their Carabao Cup semi-final, simply because they refused to sit back and let City come at them.
Over the next few weeks, we expect to see other sides attack City in a similar manner, while we can't see Pep adjusting the way he plays to address those exposed weaknesses. That being said, City's potent attack could have an absolute field-day if they're given more room in behind by some of the smaller teams. Either way, the big question remains the same: will City have the same fear factor next season?
Liverpool have been in fine form since the sale of Phillipe Coutinho in January, with their ruthless front-three proving to be completely unstoppable. If they can keep hold of those players, then Liverpool will fancy themselves as the team to beat City to the title next season. But then again, the phrase "maybe next year" has become a firm part of Liverpool's vocabulary down the years.
Enjoy that, Liverpool fans? 💪#UCL pic.twitter.com/S7kWI6JF0J

— UEFA Champions League (@ChampionsLeague) April 4, 2018
For now, though, Klopp needs to navigate his way through the second leg of their Champions League tie. Following a crushing 5-0 defeat there earlier in the season, Klopp will be looking to show how far he's come in bridging the gap between the two sides, and why Liverpool should be considered genuine contenders for the title next year.
But, once again adorned in their intimidating sky-blue football kits, City certainly aren't going to go down without a fight. Get set for another round of Attack vs Attack. Yep- we're pretty damn hyped.