The Eagles Soar Again With The New Poland Kit From Nike
The famous red and whites have failed to get much wind beneath their wings since the 70's and 80's. But with Robert Lewandowski at the helm and a growing squad of ambitious players, they fancy themselves the determined underdog going into the 2018 World Cup.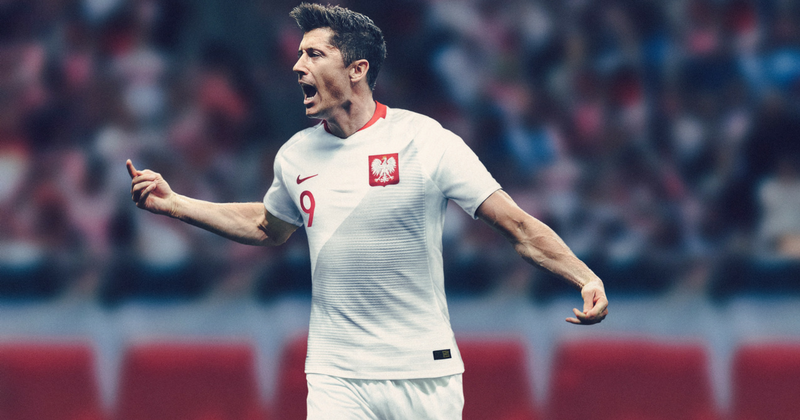 Image: news.nike.com
The Eagles have landed. Thanks to Nike, they look pretty darn good too.
Nike's new kit design keeps traditions alive without messing around too much with the simple red and white design that Poland made so famous during the 1970's.
Relatively unknown at the time on the international footballing scene, Poland made a name for themselves with a Gold in the Munich Olympics before finishing in their best ever position of 3rd in the 1974 and 1982 World Cup. Not too bad at all, eh?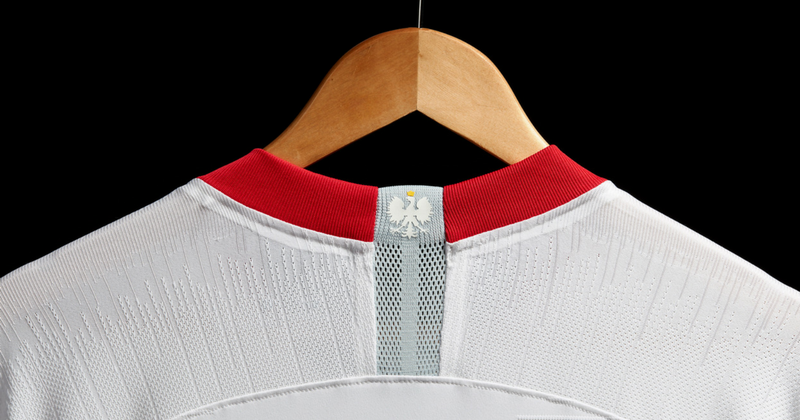 From there, it seems the eagle fell sadly back down to Earth: after failing to qualify for the 2010 and 2014 World Cup, the glory days seemed a long, long way away.
But now, after a quarter-final finish at Euro 2016 and a very strong World Cup qualifying campaign (finishing top of Group E) the eagle is now well and truly back in flight. We promise to stop with these eagle clichés soon. Honest.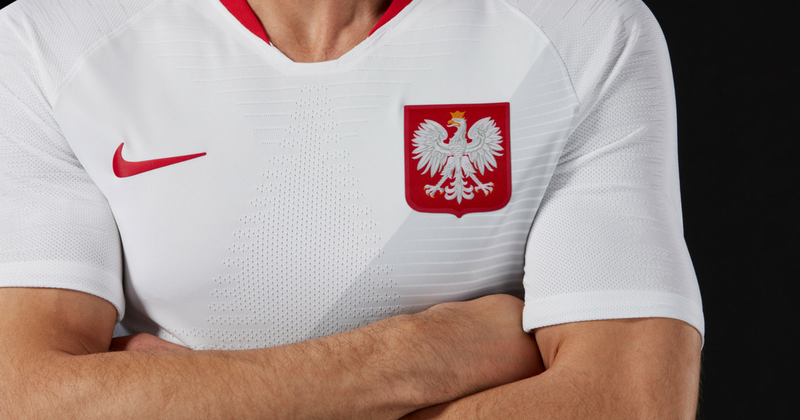 Nike's new kit design is inspired by the eagle, an integral part of the Polish crest. The eagle is reflected in the design through the diagonal chest pattern on both the home and away jersey; white and platinum grey for home, contrasting shades of vibrant red for the away strip.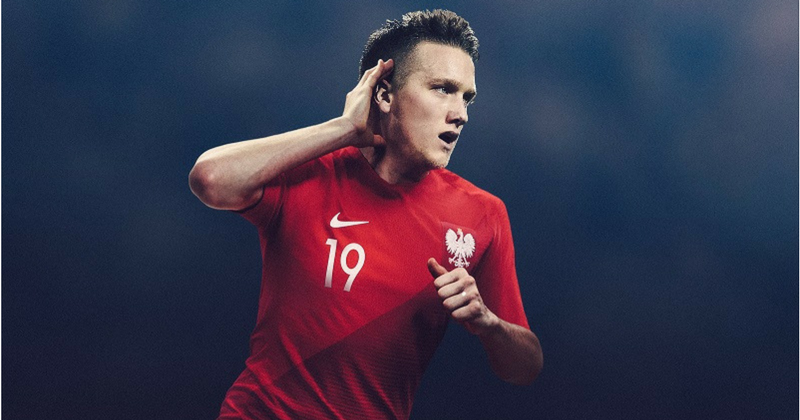 Robert Lewandowski is obviously Poland's main man. He scored an impressive 16 goals to help Poland qualify for the summer's tournament, but behind him are a team full of energy and belief that their underdog status will be able to take them far in Russia.
The kits are sleek and minimalist, and we think they're a great look for the tournament. Nike have stuck with a similar collar design for all their kits going into Russia, but the subtle diagonal design really makes this kit Poland's own.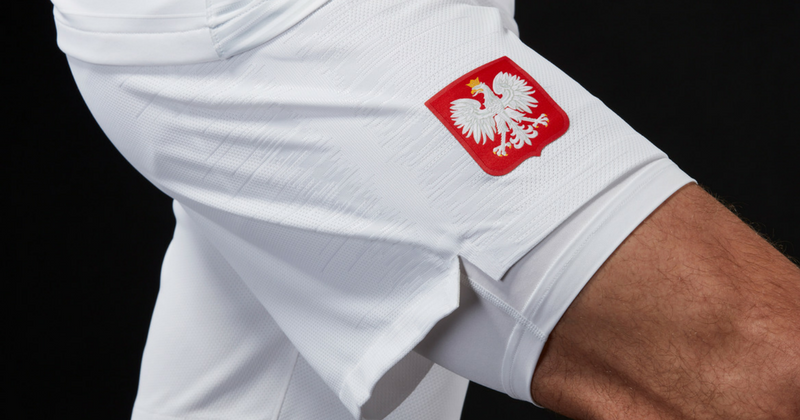 We're glad they've stuck with a kit reminiscent of past glory. After all, throwback has been a major influence on all designs for this summer's tournament. If Poland can channel the achievements of the 1974 and 1982 squads, spectators will be in for a real treat.
Do you think this Poland team have what it takes to best the 3rd place finish of past Poland sides? Let us know what you think in the comments. Head over to FOOTY.COM to get your hands on your own Poland football kits ready for the World Cup!