The Samba Yellow Returns As Nike Unveil New Brazil Kit
This week, Nike have unveiled the new home and away strip Brazil's 2018 World Cup campaign. We're taking a closer look at the new rendition of the iconic yellow and green jersey…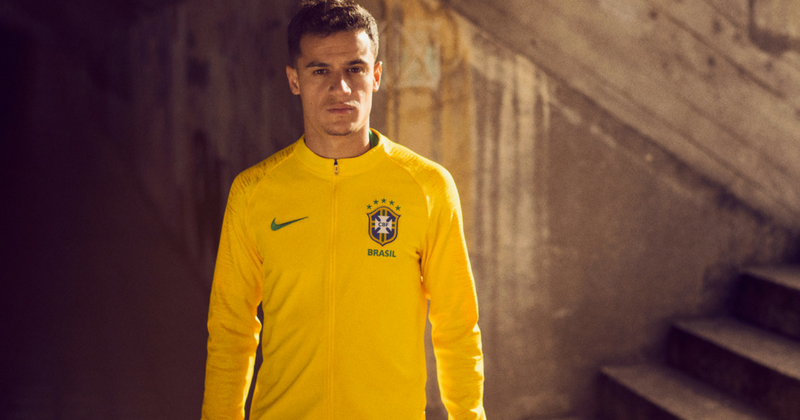 Image: news.nike.com
Under first impressions you're probably thinking, 'it looks no different from any other Brazil kit since colour T. V's came out'. Yes – Brazil have worn a yellow home shirt since 1954, but it hasn't always been the same shade of yellow.
Designers have matched this year's design with the vibrant Samba Gold that was last shown off in the Mexico 1970 FIFA World Cup. That was a tournament brought to life by the likes of Carlos Alberto, Jairzinho and Pele, as the Brazilians left fans speechless with their flamboyant style and unrivalled flair.
It was this level of sheer audacity that led Brazil onto their third World Cup title, stamping their own unique personality onto the 'beautiful game' once and for all- a personality that still very much exists today.
That 1970 Brazil team is widely regarded as the greatest international team of all time. Now, with a strip that pays homage to that glorious World Cup triumph, the newest generation of Brazilian starlets will be hoping to replicate their achievements.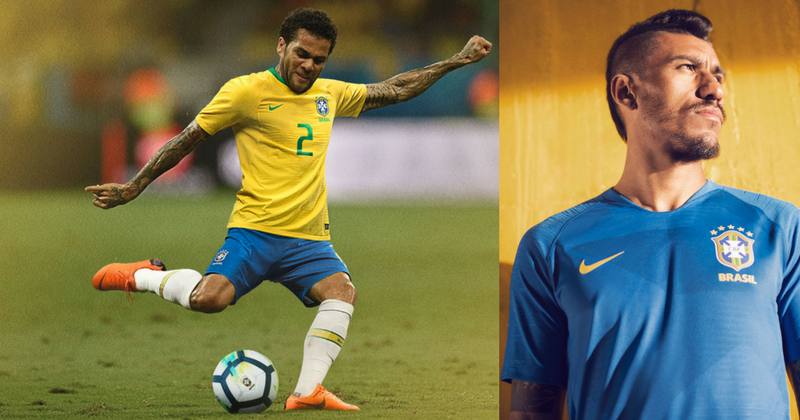 Brazil's vivid bright yellow home kit has always been a reflection of their unique style of play. Their kit and their footballing style have always made a huge impact on players around the world, and Nike have dipped into the glory days of their past victories to inspire this new design.
The Brazilian-way has always been about rhythm. You see it in their dance as much as you see it in their football; only Brazil can play like Brazil do. The Samba gold home kit is finished with green trim and iconic blue shorts and white socks for the full colours of the Brazilian flag.
The away strip is the primary 'Solar Blue' featuring a tessellating star inspired by the 1958 World Cup. Both jerseys come equipped with 'você é a seleção' (your selection) inside the collars.
The kits are part of Nike's 2018 'Brazil National Team Collection' which also includes training gear, pre-match clothing and state-of-the-art 'Anthem Jacket'.
Once again, the Nike tech is evident across the Brazil kit; the speed aesthetic is continued with engineered yarns on the sleeves, the shorts have no outer seams to reduce friction and increase range of motion, Vaporknit increases airflow and the open-hole texture provides optimal breathability.
Let us know what you think about the new Nike Brazil football kits collection in the comments below.