Nike Release Patriotic France Kits For World Cup 2018
Vive la France. Nike have unleashed a stunning collection of French football kits ahead of this summer's 2018 FIFA World Cup- and they aren't holding back on the patriotism.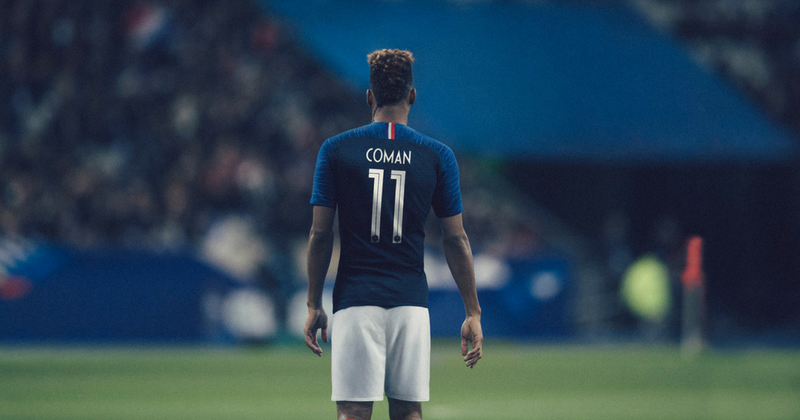 Image: news.nike.com
French football fans have always taken great pride in supporting their national team- and rightly so.
France are a side with one of the richest histories on the international stage, producing some of the best footballing talent in the world as they've continued to impact on major tournaments. The French side of 1998 will always go down in history as one of the greatest ever, with the likes of Zinedine Zidane, Didier Deschamps and Emmanuel Petit thrusting French football into the limelight.
Before them, the magical skills of Michel Platini, the ruthlessness of Just Fontaine and the sheer audacity of Eric Cantona made football fans squeal with delight, as France established themselves as a real force to be reckoned with.
Rate France's new World Cup 2018 shirt with an emoji!
🇫🇷 🇫🇷 🇫🇷 pic.twitter.com/Gx9THpOXc4

— Soccer AM (@SoccerAM) March 18, 2018
Over the years, we've seen world-class French stars come and go, making way for a new generation that hope to follow in their sizable footsteps; we've seen French sides lift the World Cup and European Championships; we've seen them revolt against the management; we've seen their captain get sent off for one of the most iconic headbutts in history.
But through all of that, one thing has remained consistent: the passion of the French fans.
You only need to look at the way they celebrated Kylian Mbappe's first international goal to understand how much the game means to the French people. The startling growth of Ligue 1 has certainly fuelled the fire over the past few years, and we're expecting it to truly ignite once again this summer.
It's fair to say that the 2018 World Cup is there for the taking. There's no clear, dominant force on the international stage right now, and the fact that both Italy and the Netherlands failed to even qualify epitomises how just about anything can happen. That being said- France will certainly fancy their chances in Russia.
Boasting a squad that includes Paul Pogba, Antoine Griezmann and Kylian Mbappe, we've got to say that we fancy their chances too. So, now that Nike have unveiled the kit they'll be wearing this summer, we have a sneaky feeling we might just be looking at the kit that will lift the trophy on 15th July 2018.
If that does indeed prove to be the case, then we're delighted to be able to say that Nike's latest effort is more than worthy of being bestowed that honour.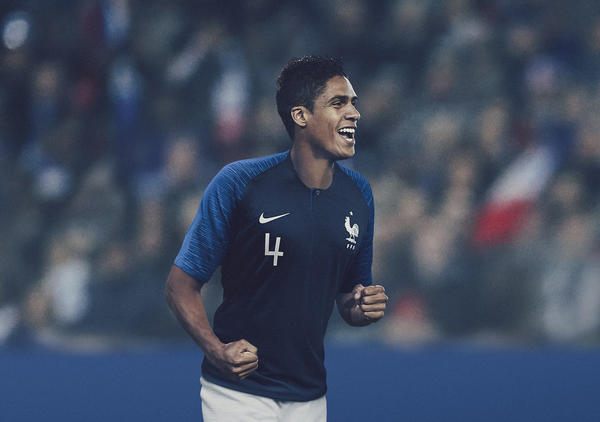 Incorporating the famous tri-colours of Les Blues, Nike have gone out of their way to create a football kit that acts as an embodiment of the nation's pride and patriotism. The home kit features the traditional dark blue colourway, with the famous Swoosh and iconic rooster standing out prominently in white on the chest.
On the back of both the home and away shirts, a tri-colour stripe shows off the French flag, while inside the badge a message reads: "Our Differences Unite Us." Nike are celebrating the cultural mix inherent throughout the French squad, as well as paying homage to the diverse cities and communities that will be cheering them to glory this summer.
The new strip is a stunning mixture of style and patriotism- two things France have always been famous for. It's the away kit that we can't take our eyes off, though. From a distance, it looks like little more than a plain white shirt but, on closer inspection, you'll find innovative stitching and patterns that again utilise the colours of the French flag.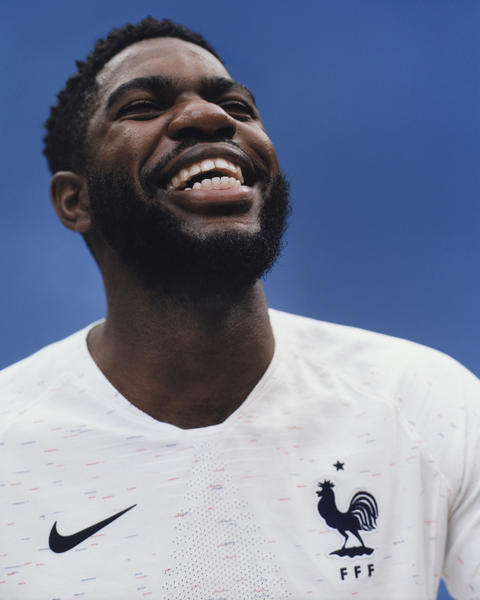 Both kits come as part of Nike's French Football Federation World Cup collection, which also includes pre-match shirts and jackets, as France look to bring their usual sense of style to yet another international tournament.
If you want more proof of the patriotism we keep talking about, then just wait until France line-up to sing their national anthem. Players will be recreating the famous tri-colours by each sporting a blue, white or red jacket, as they're spaced out evenly to create a real show of national pride.
No matter what you think of the new France football kits, one thing's for certain: they're going to have a major impact in Russia this summer. But only time will tell how big that impact will be.
The France home and away shirts are available now at Nike.com.