20th Anniversary Edition Of What The Mercurial Boots
Nike have paid homage to their iconic Superfly VI Elite, with this stunning limited 20-year anniversary edition.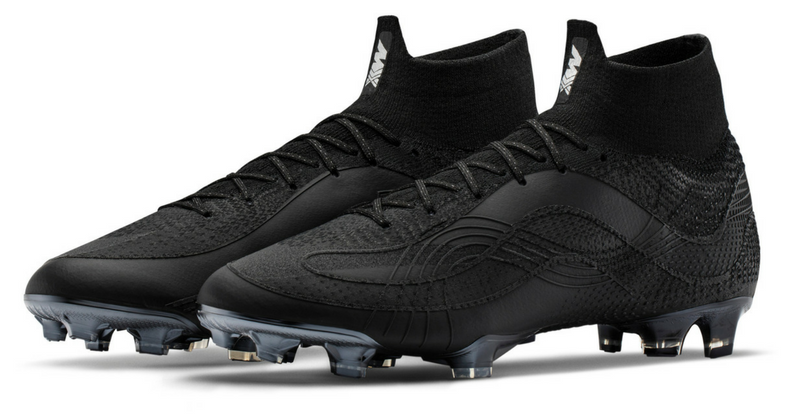 Image: news.nike.com
The Nike Mercurial line debuted in 1998 to rise above all expectations. Everything about the boots were new and fresh. The unusual colours, the materials, the innovative design: the Mercurial was here to change the game for the better.
Nike to drop 1998 pairs of 20th Anniversary "What The Mercurial?" boots. Closer look: https://t.co/wNBc6C9MCh pic.twitter.com/NKMV4yrSVk

— SoccerBible (@SoccerBible) March 8, 2018
The boots were inspired by one of the world's greatest footballers - Ronaldo Nazario. A footballer who himself was so flamboyant that he was truly beyond what fans expected from the game. Fast forward 20 years and the power of the Mercurial line has continued to step up its game. The Mercurial has evolved to deliver faster football by constantly breaking the mould and returning stronger than ever.
Yesterday we were to Nike Lab in Milan, where Ronaldo Nazário introduced new Nike What the Mercurial at the 20th anniversary of Mercurial boot 🔥😀🇧🇷 pic.twitter.com/5yaI1bz6J8

— nss sports (@nss_sports_) March 9, 2018
The new Mercurial design is inspired by the iconic 2016 Nike 'What The Mercurial' limited-edition boot that flew off the shelves in minutes. The new cleats are based around the recently introduced Superfly 6 (360) Elite model featuring a much darker and sleeker look than its predecessor. The new boots are all black with subtle knit features and intricate print patterns that reflect the legendary 1998 Mercurial Vapor and the 2002 Mercurial Vapor I.
Did you go buy the new 20th anniversary "What The Mercurial" boots yesterday? The Mercurials were first worn by @Ronaldo 20 years ago. Which Mercurial boot did you own over the years? Credit to @nikefootball
.
.
.
.
.#Nike #NikeFootball #NikeSoccer #Mercurial #Ronaldo pic.twitter.com/MFITYBBH9h

— Soccer Reps, LLC (@soccerrepsllc) March 13, 2018
Although the aesthetic is minimalistic, Nike have advanced the Mercurial silo's lineage of progressive graphic application with a moulded Flyknit yarn that has the capacity to be constructed into a number of different textures and shapes. From a 2-D graphic, incorporated with icons of the Mercurial's lineage, designers translate that into a 3-D element of the boots' design through a mould that heats and presses the design into the Mercurial 360 knit. The new 2018 'What The Mercurial' football boots pay homage to past boots whilst celebrating the iconic Mercurial elements with new tech. Who wants a pair?