Under Armour Release New Black Magnetico Colourway
Under Armour updated the ClutchFit model quite a while ago with the new Magnetico silo. For their first makeover, the boots have been given a sleek black and silver colourway.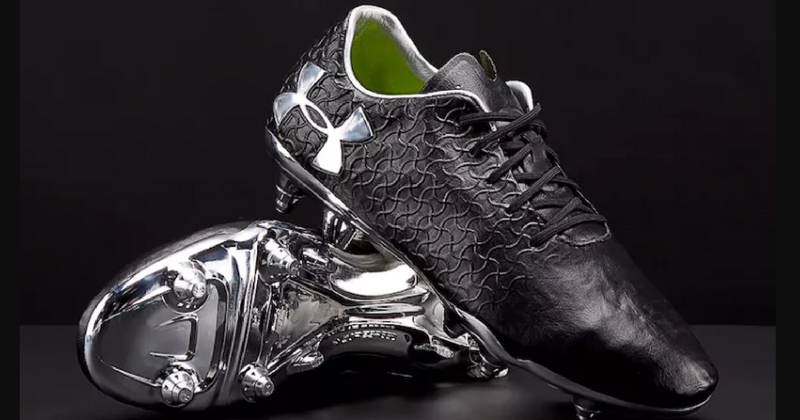 Image: prodirectsoccer.com
We've had a lot of colourful boot releases recently, so it's refreshing to see a throwback to a classic colour scheme. Under Armour have gone back to basics, to a time when all boots were black, and the only bit of pizzazz you'd find on the boots were on the inner lining.
The black and silver-metallic sole plate is a secure colourway, contrasted heavily by the bright green insole, which is not visible when the shoe is being worn. Some things are better kept under the surface.
Instead of focusing heavily on the visual aesthetic of the boot, Under Armour have spent more time focusing on performance and honing the boot tech for the UA Magnetico Pro. The boots are made for high speeds; to deal with the demands of stability, the UA FormTrue technology has been installed so the upper flexes under pressure.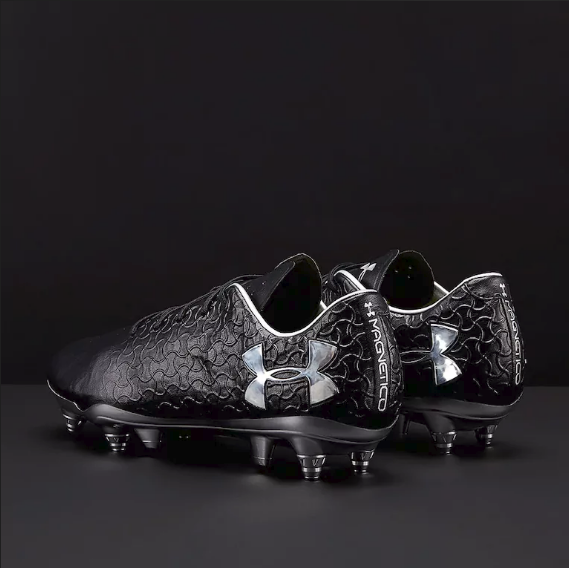 These are also some of the most comfortable boots in the UA range. Gone are the ClutchFit construction we saw on the limited edition "Power in Pink" collection. Now, an internal layer of flexible, auxetic material moulds around the user's foot dimensions to create a secure and snug fit alongside the form-fitting toe box, which provides an unrivalled soft touch and feel on soft and firm grounds alike.
A charged cushioning footbed gives ultra-responsive feel on the ball for acute dribbling and accuracy on shots at distance.

The innovative soleplate is lightweight, so the chassis of the boot design remains light and agile, enhancing the user's ability to accelerate in any direction. The boots stay agile with a combination of bladed, round and conical studs for optimum traction.
You can see the new Under Armour football boots in action soon, worn by Arsenal's Granit Xhaka, Liverpool's Alexander-Arnold Trent and Bayer Leverkusen's Jonathan Tah. Let us know what you think about the new colourway in the comments below.