How Nike Are Revolutionising Shin Guards For Good
Use protection. The latest set of shin guards released by Nike have the potential to change the way players protect themselves on the pitch. But what makes them so innovative?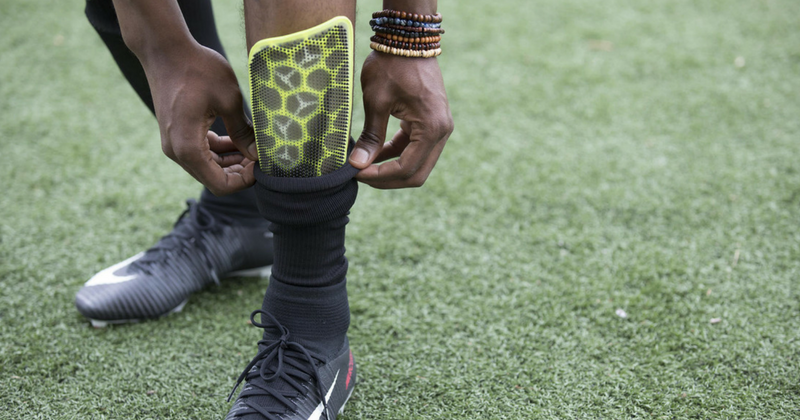 Image: news.nike.com
Even though you might be busy trying to pick out the perfect pair of boots, it's important that you don't neglect your safety on the football pitch.
Injuries have always been a part of football. You could be at the height of your game, scoring goal after goal and tearing the opposition to pieces; then, out of nowhere, a poorly timed challenge rules you out of action for weeks. Even months.
It's fair to say that every player in the world finds injuries frustrating. Something as simple as a pulled hamstring can keep players twiddling their thumbs on the sidelines for an excruciating amount of time, leaving them to look on as one of their team-mates takes their place in the side.
So, it's a good job that players are able to protect themselves with shin guards. Of course, these won't prevent a muscle injury or a leg break, but they're an essential part of every player's locker as they brace themselves for any nasty challenges.
Of course, shin guards weren't always considered such an important part of the football kit. It wasn't until World Cup 1990 when they were made compulsory and, even since then, some players have opted for low-riding guards which just don't offer the same level of protection. Players such as Juan Sebastian Veron and Francesco Totti are famous for wearing low guards, clearly not finding the conventional designs comfortable to wear.
Well, the guys over at Nike are trying to revolutionise the shin guard industry once and for all, because their latest creation looks to combine protection and comfort. So, without further ado, allow us to introduce the Nike Mercurial FlyLite Superlock Shin Guards, which are set for release in autumn 2018.
This new design seems to recognise that shin guards are uncomfortable. It doesn't matter whether you're a bulky centre-back or a pacey winger, the weight of conventional shin guards can prove to be a real annoyance. In some cases, an uncomfortable shin guard can actually be a major distraction and prove detrimental to a player's performance.
We don't know about you, but the worst part about shin guards is the itchy, uncomfortable feel of the strap on the back of your leg. Because this is fastened so tightly to lock the guard in place, sometimes it feels as though our movement is a little restricted and we aren't getting to balls we should be reaching.
Nike Mercurial Flylite SuperLock Shin Guards feature small spikes on the face of the guard that safely pierce the sock, locking it into place. pic.twitter.com/2fw3kUZWoQ

— Heidi Burgett (@heidiburgett) February 7, 2018
The new design looks to eradicate that certain nuisance altogether, because it implements little spikes across the front of the guard instead of the strap round the back. In essence, these spikes will embed themselves nicely in the player's sock to lock the guard in place; while they are also incredibly lightweight and (obviously) safe to use.
Shin guards have never been the most exciting aspect of football and, if it was, we'd probably all have stopped playing a long time ago. But they've always been a fairly simple piece of football equipment that absolutely every player needs to own. Nike have mirrored this simplicity in the design of the FlyLite Superlock Shin Guards, making it easier than ever for players to make sure they're well protected every time they step out onto the pitch. The new Nike shin guards will be released later this year, and you can rely on FOOTY.COM to find you the best deals available, alongside all other kinds of football equipment!