Nike Are Being Blamed For Recent Neymar Injury
Neymar has suffered a sprained ankle and a fissure to his 5th metatarsal after rolling his ankle in the game against Marseille. But could the new generation of Nike Mercurial Vapor boots really be at fault?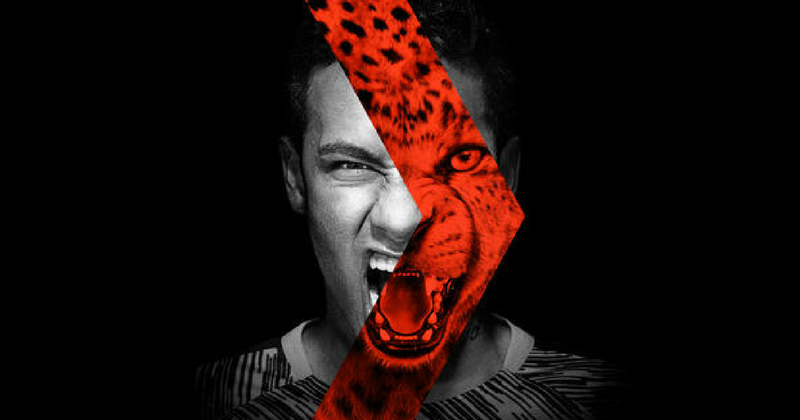 Image: news.nike.com
Remember when Beckham fractured a metatarsal in his left foot, possibly ruling him out of the start of the 2002 World Cup? We do. In fact, we still have nightmares of his photographed foot on the front page of every newspaper in the country, looking like a big pasty severed appendage straight out of a crime drama.
Well now Neymar's gone and done the same thing just four months until the start of the World Cup in Russia. He looks set to miss out on two months of action after his operation will see him miss the rest of the domestic season. He should return in early May, giving him at least a good month of prep time to join Brazil at this year's tournament.
PSG coach Unai Emery has denied reports that Neymar needs surgery.

But the forward's father says he will be out for at least six weeks.

Full story👇https://t.co/02Ybj2Kkfk pic.twitter.com/7q9rj5spuH

— BBC Sport (@BBCSport) February 28, 2018
The injury wasn't from a nasty tackle either; Neymar went down off the ball, quickly signalling his discomfort to the bench. So what happened? Well, it seems Nike are getting a large portion of the blame.
If you watched PSG's Champions League first leg clash against Real Madrid, you may have noticed Neymar change his boots after just 20 minutes. Neymar has been the official poster-boy for the new orange Vapor Mercurial cleats, but it seems the player himself isn't too happy playing in them.
Neymar was slipping around like Bambi on ice for the first minutes of the match, which seems as though the new soleplate isn't up to scratch. After 20 minutes, he quickly reverted back to the last-gen Nike Mercurial Puro Fenomeno. The change was noticeable as he didn't seem to have any problem with the Fenomeno soleplate and found much more traction when turning at speed.
🙌🏻 Nike 'Puro Fenomeno'. pic.twitter.com/IRDXwtv5vG

— Soccer Co. (@TheSoccerCo) February 23, 2018
Neymar was back in the orange 'Born' Mercurial Vapor for the Ligue 1 game, except this time he opted for the SG-Pro (soft ground) rather than the usual FG (firm ground). It seemed an astute choice as he bagged himself a goal early on, but later was caught out as his studs stuck in the ground and he rolled his ankle.
The Brazilian is well known for changing his football boots regularly and other players sporting the 'Born' Mercurial don't seem to have suffered any issues, so it's incredibly unlikely that the boots were directly responsible for Neymar's unfortunate injury.
Let us know how you've been getting on with the new generation cleats in the comments below!