Which Football Boots Stole The Show This Weekend
It's been yet another dramatic weekend of football across Europe's top leagues. With late goals, special performances and fantastic finishes, we're taking a look at the football boots that played such a huge part in all the best action.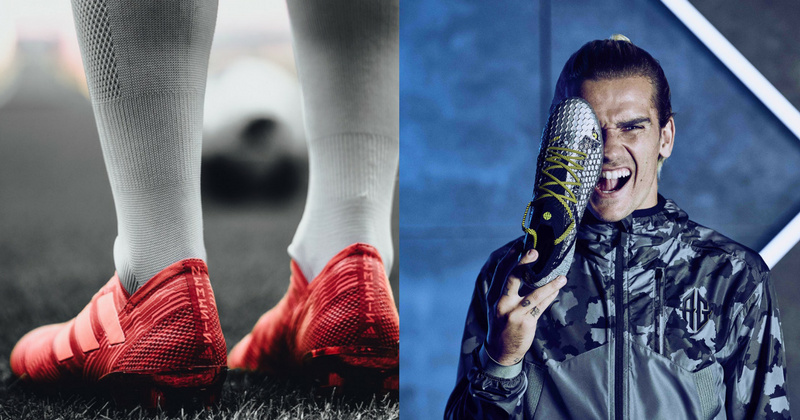 Images: adidas.co.uk and news.puma.com
It's been quite the weekend for the guys at adidas and Puma.
While Nike busy themselves with the official release of the ground-breaking 'Born' Mercurial boots today, their biggest rivals will be delighted to wake up and realise that they've managed to steal the weekend. After all, the best way of selling football boots is to show them in action, right?
We've been treated to yet another fantastic weekend of football, with Barcelona continuing to assert their dominance at the top of La Liga and Pep Guardiola finally getting his hands on a bit of silverware for Manchester City. There's been wonder-goals, unbelievable assists and some performances good enough to make the mouth water- and that's just Lionel Messi.
Naturally, it's going to be these special players that dominate the headlines today, but we wanted to pay closer attention to the incredible football boots that let these guys do what they do best.
Luis Suarez- adidas "Cold Blooded" X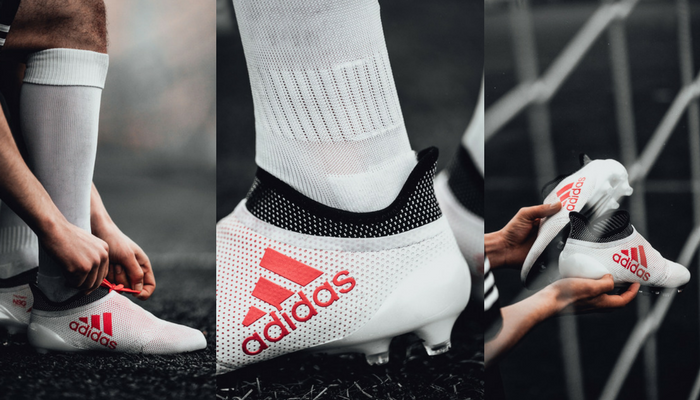 We all know that Neymar left Barcelona because he was tired of living under Messi's shadow, but Luis Suarez seems to thrive under it. People have been losing their minds over Messi's performance during Barcelona's 6-1 drubbing of Girona, while the fact that Suarez bagged a hat-trick and two assists seems to have gone largely unnoticed.
Lionel Messi set a Liga record with his 148th assist and Luis Suárez fired a hat-trick as Barcelona beat Girona 6-1. #UCL pic.twitter.com/G9khbAJ62K

— UEFA Champions League (@ChampionsLeague) February 24, 2018
Suarez spent the weekend doing what he does best- scoring goals. Oh, and he was doing it in a rather lovely pair of adidas "Cold Blooded" X boots. Featuring technology that allows Suarez to make the most of his pace and agility, it's fair to say these boots made him too much to handle for those poor Girona defenders. Chelsea fans- you'll see them in action soon enough.
Antoine Griezmann- Puma FUTURE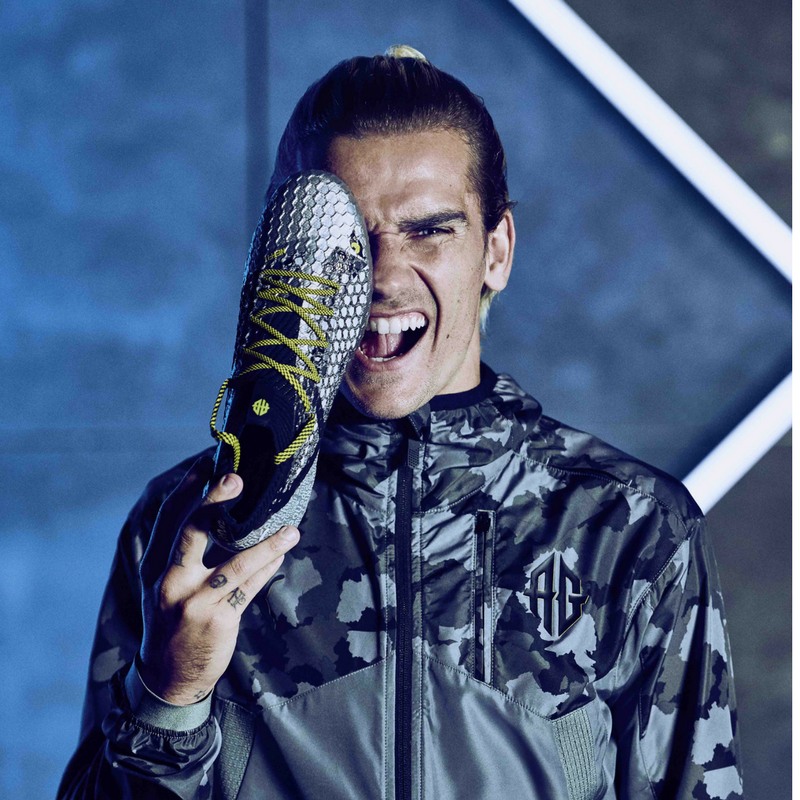 Sticking with the theme of La Liga hat-tricks, we just had to give Antoine Griezmann a mention. The French star looked like he was just having fun at the park as he continued to carve his way through Sevilla's defence and Atletico smashed in a famous five.
Antoine Griezmann scored a hat-trick today as Atletico thrashed Sevilla to close the gap on Barcelona at the top of La Liga 👉 https://t.co/p8nItAyLtk pic.twitter.com/aHDs8ipiP9

— BBC Sport (@BBCSport) February 25, 2018
Grizi was wearing his own special-edition Puma Future boots, which were released towards the end of last year. These bad boys feature an innovative lacing system which enhance comfort and fit, and it's not hard to see just how effective Griezmann can be with such innovation at his disposal.
Jesse Lingard- adidas "Cold Blooded" Nemeziz
Hometown glory.#HereToCreate #NEMEZIZ #Predator @ManUtd pic.twitter.com/YmD3zKAGjO

— adidas Football (@adidasfootball) February 25, 2018
What a season this has been for Jesse Lingard. He's had his critics in the past couple of years and he'll perhaps never be considered a truly world-class player, but his ability to score goals in the big games just can't be refuted.
The young midfielder came up with another big, big moment for Manchester United on Sunday; glancing in a Romelu Lukaku cross and capping it off with yet another iconic celebration (we're guessing he was a big fan of Black Panther). Clinching a result that tightens United's grip on a Champions League-spot and boosts the squad's confidence, Lingard was back to his best in a pair of "Cold Blooded" Nemeziz boots. The 'English Messi', you say? Not quite, but his fine form has surely booked him a place on the plane to Russia.
Sergio Aguero- Puma ONE
There may be Treble ahead. Pep Guardiola's Manchester City team have clinched their first trophy of the new era, and we don't doubt for a second that there will be many more to follow. Only the mighty Will Grigg has been able to halt them on their path to glory this season, but it was City striker Sergio Aguero that got the ball rolling at Wembley on Sunday. Shkodran Mustafi clearly felt that he'd been fouled, but he received little more than a poke in the back as Sergio Aguero got on the wrong side of him and niftily lofted the ball over a stranded David Ospina. Sporting the gorgeous black and red Puma ONE, Aguero clearly took advantage of the lightweight construction and enhanced balance to expose Arsenal's laughable defending.
League Cup champions!! 🏆 And we'll keep aiming higher 👊 This goes to all the City supporters who stood by us so much. And happy to be able to celebrate with my son Benjamin! pic.twitter.com/GIGukhLzcn

— Sergio Kun Aguero (@aguerosergiokun) February 25, 2018
There have been some huge moments this weekend, with some of the world's most popular football boots right at the heart of them. If you're interested in getting your hands on a pair of any of the above football boots, then go ahead and compare prices with FOOTY.COM today!