The 10 Most Lucrative Football Boot Deals Of 2018
Imagine getting paid to wear shoes. Seems too good to be true, doesn't it? Well, in the world of football, boot deals can pocket top players an absolute bucket-full of cheddar…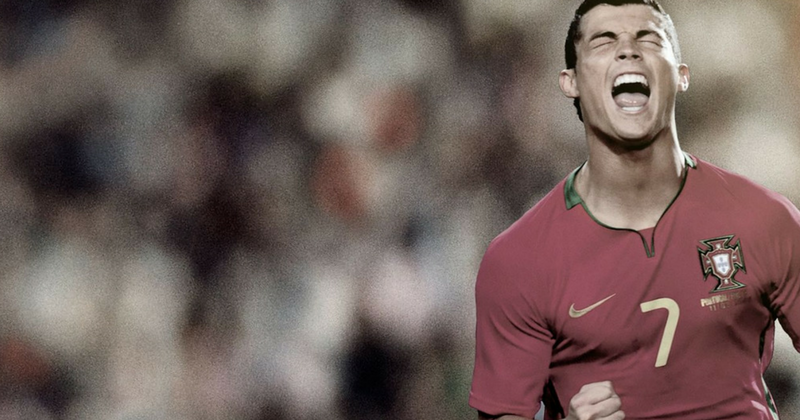 Image: nike.com
I bought my football boots six years ago for £40. They've got a few holes, but they're ageing well for football boots and I think I can get another five or six years out of them with the help of some duct tape. Top players don't have this problem. Football is their life, their job - they need the best equipment, and they can easily afford top of the range boots. But if you're a top player, you never need to worry about buying a pair of boots ever again. Thanks to lucrative sponsorship deals, brands pay stars eye-watering sums to wear their boots on the pitch. Let's take a look at some of the most lucrative boot deals in the world…
10. Wayne Rooney:
Nike - £1.5m a year The former Manchester United captain is back in Merseyside now, but Nike are still dishing out a tasty £1.5m a year to the man that was responsible for putting Total 90's on every kid's feet during his prime.
Wayne Rooney dons old Nike Total 90 boots in draw with Brighton https://t.co/C7HPt40Iem #nike

— Groovy Shoes UK (@GroovyShoesUK) January 23, 2018
9. Sergio Aguero:
Puma - £1.5m a year Technically tied with Rooney, the Man City striker is one of Puma's poster boys – and has been for a while. He scores plenty of goals which makes him a great model for the German sports brand.
Sergio Aguero to wear special edition gold Puma boots for Arsenal clash to celebrate breaking goalscoring record https://t.co/CWMJhIfB11 pic.twitter.com/qLC2Pb0oRz

— MailOnline Sport (@MailSport) November 5, 2017
8. Lionel Messi:
Adidas - £2.5m a year You'd think the world's greatest player would be much higher on the list, but the Argentinian maestro is pocketing a relatively small amount. This might surprise you further down the list, once you've seen some of the players that are being paid much more than the Barcelona man. The guy must really like adidas.
⚠️ LEAKED: Find out how Lionel Messi's 2018 World Cup boots will look like now on https://t.co/Hx7nFzrQbi // link in our bio

Which of Messi's previous three Adidas World Cup boots is your favorite? Comment below 👇#adidas #adidasnemeziz #nemeziz #nemeziz18 # pic.twitter.com/8bdAGCCqSI

— Footy Headlines (@Footy_Headlines) February 20, 2018
7. Marco Verratti:
Nike - £2.7m a year The first shock player to be placed higher than Messi is the Italian midfielder Marco Verratti. Although he's very highly regarded in the city of Paris, it seems strange to think that adidas are getting boots on Lionel's feet for less than Nike are having to pay for Marco – no offence Marco.
For moments that become history. @MarcoVerratti1 #CHOOSESPEED pic.twitter.com/K8shzBfcuW

— PUMA Football (@pumafootball) February 16, 2016
6. Paul Pogba:
Adidas - £3.1m a year The man is a walking brand, so it's not surprising he would be on the list somewhere. Briefly the world's most expensive player, the Man United ace has been a lifelong adidas fan, wearing the boots every time he takes to the field.
Pogba new adidas Predator 18+.#soccer #soccergame #adidas #nike #dope #adidassoccer #nikesoccer #nikecleats #adidascleats #shoes #boots #cleats #dope #fire #hype #cool #sports #futebol #サッカー #mysoccerboot #pogba #MUFC #ManUnited pic.twitter.com/Gex0jhiJnZ

— Soccer Boot (@mysoccerboot) February 1, 2018
5. Mesut Ozil:
Adidas - £3.7m a year The German international has just signed a new deal at the Emirates, so Arsenal fans can look forward to seeing Mesut Ozil pulling the strings for years to come. Adidas will be right there along with him, as they're putting up big money for the German, just for him to be wearing their boots as he throws out assists left, right and centre.
Not many footballers can make footballs feel at home, Just Mesut ozil and a few otherspic.twitter.com/NjEQS8qn3X

— John AFC (@Fyucha_) February 21, 2018
4. Cesc Fabregas:
Puma - £4m a year Fabregas has been a loyal Puma lad ever since his days at Arsenal. Puma have rewarded that loyalty with a huge deal seeing the now-Chelsea midfielder pocketing a cool £4m simply for showing off the famous cat logo.
No player has created more chances in the Champions League this season than Cesc Fàbregas (22).

Fantastic vision. 🎯 pic.twitter.com/XayI3n7Vxc

— Squawka Football (@Squawka) February 20, 2018
3. Gareth Bale:
Adidas - £4.1m a year The former transfer record-breaking Welshman is adidas' biggest earner. He is now in his fifth year in the Spanish capital, and even though he isn't the main man at the Santiago Bernabeu anymore, he's still the main man for adidas.
I need the fastest boots in the game, always. Love this new colour! 🔥👌🏼@adidasfootball #HereToCreate #X17 pic.twitter.com/UsH7Qjt9ul

— Gareth Bale (@GarethBale11) September 29, 2017
2. Mario Balotelli:
Puma - £5.1m a year The most surprising addition in at number two is the former Man City and Liverpool striker, Mario Balotelli. We don't know how the notorious bad boy of football managed to bag such a lucrative deal, but fair play to the lad, who's now pocketing over £5m a year from Puma.
Photos: Mario Balotelli has imprinted the Ghana flag on his Latest Puma Boots https://t.co/YL0XiJxt5q pic.twitter.com/X2Z5Z1PhNw

— GhSplash.com (@GhSplash) February 1, 2018
1. Cristiano Ronaldo:
Nike - £6.2m Of course it's him. It's not really a surprise that the Portuguese forward demands the highest paid boot deal in world football. It just makes it all the more surprising how adidas have managed to get Messi in their football boots at such a low price… they must have something on him.
Young Manchester United Cristiano Ronaldo 👑🔥 pic.twitter.com/5DbD3mvtto

— Football Funnys (@FootballFunnys) February 16, 2018