How To Avoid The Premier League Drop
It's a question that will have a handful of managers scratching their heads as they draw up their game plans for the final stretch of the season. With Alan Pardew being told that he has two games to save his job at West Brom – who currently sit bottom of the table – we take a look at what teams can do to avoid relegation: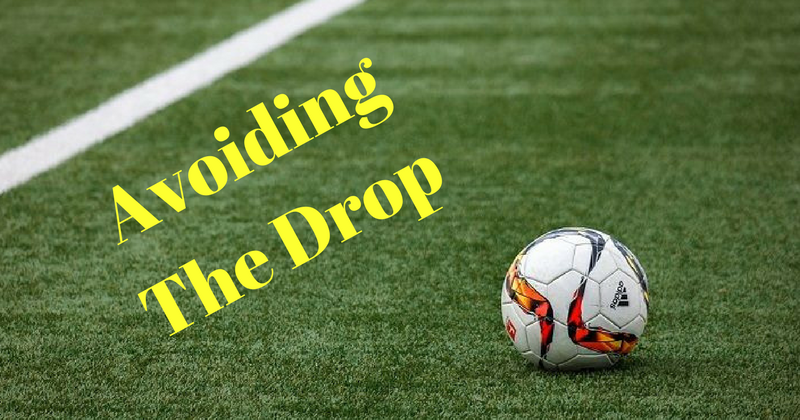 Don't come in the bottom three! A simple answer maybe – but not a simple feat. Life in the EPL is tough, especially for newly promoted clubs. But with statistics showing there are certain rules that teams can follow to ensure safety in the English top flight, we ask: what are they?
West Bromwich Albion manager Alan Pardew reportedly has two games to save his job.

It's the gossip: https://t.co/RueniRSVBg pic.twitter.com/8RVVBGMzFK

— BBC Sport (@BBCSport) February 19, 2018
1. The Rule Of 40
Like the rule 'i before e except after c' – this one has its exceptions. For years the 40-point marker has been the amount of points that guarantees Premier League survival. When you actually look at the results - ever since the Premier League became a 20-team league in 95-96 - only on four occasions has 40 points been needed by a team to stay up.
Albion Analysis: Seagulls in good shape for the Premier League survival mission https://t.co/bNnc0ifp8y #bhafc pic.twitter.com/onG3Xh9YMw

— Brighton Albion news (@albionnews) February 18, 2018
The highest points total was in 2003 as 18th placed West Ham were relegated with 42 points. Alternately, the lowest number of points to guarantee survival was 31, in 2010, as 18th placed Burnley were relegated with 30 points. So, 40 could be more of a myth than a rule to follow.
2. Don't Win the Play-Offs
When Hull were relegated last season, they became the 15th of 25 teams to be promoted to the Premier League via the play-offs to be immediately relegated. With a whopping 60% failure rate, making it to the Premier League through the play-off positions seems to make it much, much harder to stay up.
🗣️ Paul Lambert insists his Stoke City squad are not lacking in confidence as they aim to pull themselves out and above the Premier League relegation places.

👉 https://t.co/etT3Vi83h5#SCFC 🔴⚪️ pic.twitter.com/NlPAgQcfRl

— Stoke City FC (@stokecity) February 16, 2018
3. The Art of Defence by Tony Pulis
It seems for smaller teams who want to stay up, getting the defence right is key. Tony Pulis has made a name of himself by turning teams into defensive units more difficult to unravel than a Rubik's cube. Fans might get frustrated with watching their teams run out 0-0 and occasional 1-0 performances, but if it means survival, then Tony Pulis is a saviour. Just take a look at what's happening to West Brom ever since fans had enough with Pulis and showed him the door. They are now floundering at the bottom of the table, 20 points away from the coveted 40-point marker of safety.
#wba #baggies #wbafc Tony Pulis axed over lack of progress at West Brom, as club stagn.. https://t.co/BAMsiRpxKH pic.twitter.com/jyFcZCmGpR

— West Brom Fans (@WBAnews) February 13, 2018
What do you think your team needs to secure survival this year? Let us know in the comments. At FOOTY.COM we compare prices on all football kits, boots and merchandise so you can get the best price without the leg work- regardless of whether your team gets relegated!