The Rumour Mill Keeps On Turning
The January transfer window only closed a couple of weeks ago, but that hasn't stopped the rumour mill from turning. Gossip still abound as to some high profile moves come the summer.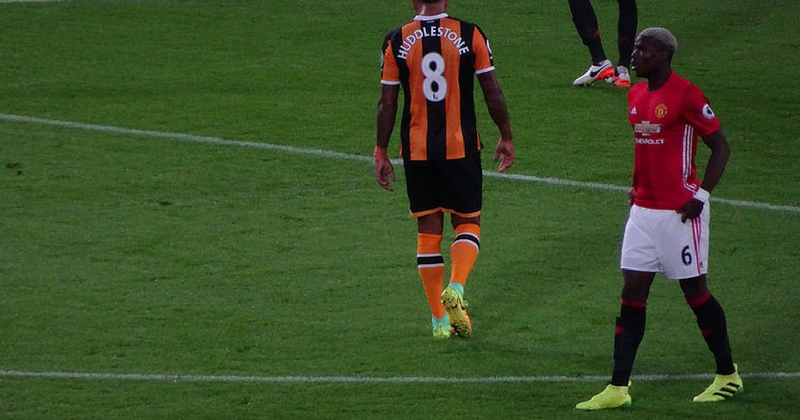 Image: dom fellowes
If you're a bright star on the big stage it must get frustrating at times having teams constantly squabbling over your signature when you just want to play football. Who knows? Maybe it strokes their egos enough that it actually benefits a player to know he's the cause of so much gossip.
To be fair to players, there's really not much they can do about it. Fans want to know who their clubs are going to be signing (and who they might be losing), and fat cat owners are seemingly desperate to keep smashing the record transfer fees.
Even though no real business can be done until the summer, football fans love to talk transfer goss like 1950's housewives nattering over the garden fence. So lets take a look at some of the Premier League stars who are currently in the crosshairs for big deals away from the EPL:
Paul Pogba
Recently fresh to the rumour mill is the news that Frenchman Paul Pogba's return to the 'Theatre of Dreams' is feeling more like relocating to the 'Theatre of Broken Dreams'. Is the midfielder player - who loves to create and put on a show – being held back by the defensive tactics of manager Mourihno?
The back pages are reporting that there is unrest between Jose Mourinho & Paul Pogba - if one had to remain, who would you choose? 🤔 https://t.co/UKOSSxobzf

Tweet us #bbcfootball pic.twitter.com/WGnAYK69dI

— BBC Sport (@BBCSport) February 16, 2018
Real Madrid have come out and stated that there is a place for the young talent in the summer as Los Blancos attempt to shake up a squad who have had a poor domestic year.
Eden Hazard
Although Chelsea have had their slip-ups domestically this season they are still on course for silverware and a top four finish. The reigning champions have so much going on behind the scenes; with rumoured dressing room tensions, and a constant battle surrounding signings that has lead Conte to spill to the media that he has little to do with transfers at Chelsea.
104 – Eden Hazard has had a hand in 104 goals in the Premier League for Chelsea (67 goals, 37 assists) – only Didier Drogba (159) and Frank Lampard (237) have been involved in more for the club. Icons. pic.twitter.com/aM0wiqSx2b

— OptaJoe (@OptaJoe) February 12, 2018
Hazard is by far their best player, and once again it is Real Madrid that have been sniffing around for the past few seasons, as they see the Belgian winger as a long-term replacement for Ronaldo – who shows no signs of being a short-term problem, even at the age of 33.
David de Gea / Thibaut Courtois
Two of the stand out goalkeepers in the Premier League have been linked with moves to - you guessed it - Real Madrid, in past seasons. You've probably noticed a trend with this blog: Real Madrid are well known for snapping up the biggest players on the planet to add to their superstar-team. David de Gea has always been a top target for the Spanish club. Will the Godfather of the footballing world finally step up to the plate and approach Manchester United with an offer that may be just too good to refuse?
90Min: Man Utd Reportedly Begin Contract Talks With David de Gea Over New Long-Term Dea... https://t.co/PLQ49ht9jm

— United News App (@UnitedNewsApp) January 18, 2018
Let us know who you think will be on the move when the summer transfer window opens, or head over to FOOTY.COM and get yourself kitted out in some of our brand-new football kits.