Refereeing Decisions You Have To See To Believe
The 'beautiful game' is a stage for individuals to make a name for themselves. Unfortunately, sometimes that individual is the last person on the pitch you want stealing the limelight – the referee.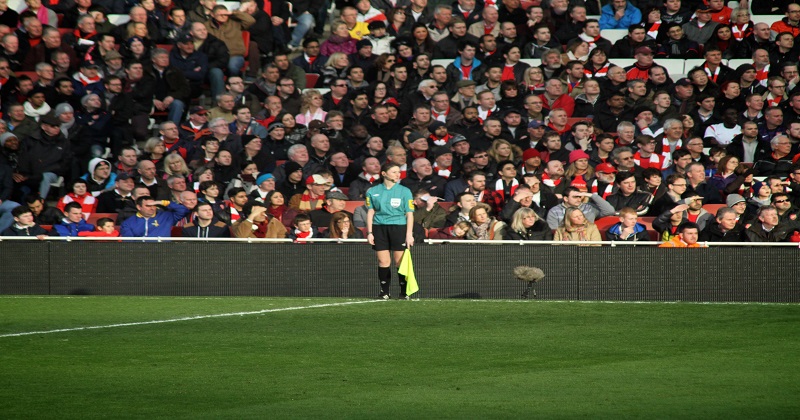 Image: Ronnie Macdonald

You may not recall the name Tony Chapron, but if you follow football news then you would have seen his antics recently. He is the French referee who aimed a kick at Nantes' Diego Carlos - after being accidentally tripped – before booking the player for a second time and giving him his marching orders.
Referees have become an easy target for managers if a game doesn't go their way, but sometimes the officials need little help in making a spectacle of themselves. Let's take a look at some of the more dubious refereeing decisions that have stolen the show: Howard Webb – Spain vs Netherlands Refereeing a World Cup Final is the pinnacle of a referee's career and, for some, the pressure is hard to deal with. The 2010 World Cup Final will be forever remembered for Howard Webb's call NOT to send off Nigel de Jong, after the midfielder decided to deal with an oncoming Xabi Alonso by kung-fu kicking him in the chest.
Webb dished out 14 yellow cards and 1 red in one of the scrappiest World Cup Finals the world has ever seen- but not one for the Dutch playmaker after a move that wouldn't look out of place in Mortal Kombat. Graham Poll – Croatia vs Australia Josep Simunic was the luckiest man in football when Croatia came up against Australia. After being booked twice but seeing no red card from referee Poll, the Croat was seemingly unable to take advantage of this miscalculation and proceeded to get himself booked for a record third
time in one game before finally seeing red.
Counting would be a seemingly important skill for a top-level referee, but under the floodlights of the international stage, Graham Poll lost his head – the triple booking was the cherry on top of a pretty terrible refereeing performance. Mike Dean – Every Game We couldn't narrow down Mike Dean's hilarious mishaps, because there are just too many. When fans see his name on the list of officials, they know they're in for a rollercoaster of an evening, as they tune in for another episode of the 'Mike Dean Show'.
Mike Dean follows through with his awful refereeing with such arrogance and disdainful egotism that we're starting to think he loves to be hated. Like the look of any of the football kits shown in these short clips? Excellent! You can compare prices right here on FOOTY.COM, meaning you can snag a real bargain before the referee starts making a meal of things.