Adidas Cold Blooded X Closer Look
The pure white, black and red X 17+ joins the Copa 18.1, Predator 18+ and Nemeziz 17+ to complete one of the most exciting boot packs we've ever had the privilege of covering.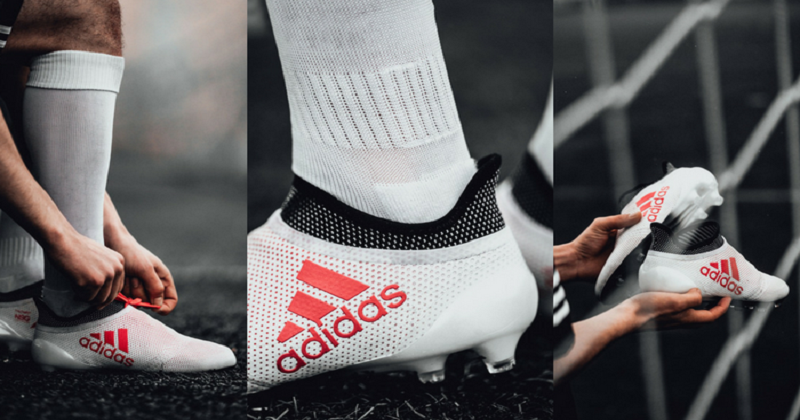 Image: adidas.co.uk
Touching down with the cleanest look in the 'Cold Blooded' pack is the X 17+ colourway. The pristine white upper is finished with black and red detailing. The red branding and black applications make for a striking visual contrast which are bound to look great in action. The X breaks away from the rest of the pack with its visual design. A subtle polka-dot gradient style resonates with classic designs for one of the first adidas X 17+ Purespeed 2018 boot paint jobs.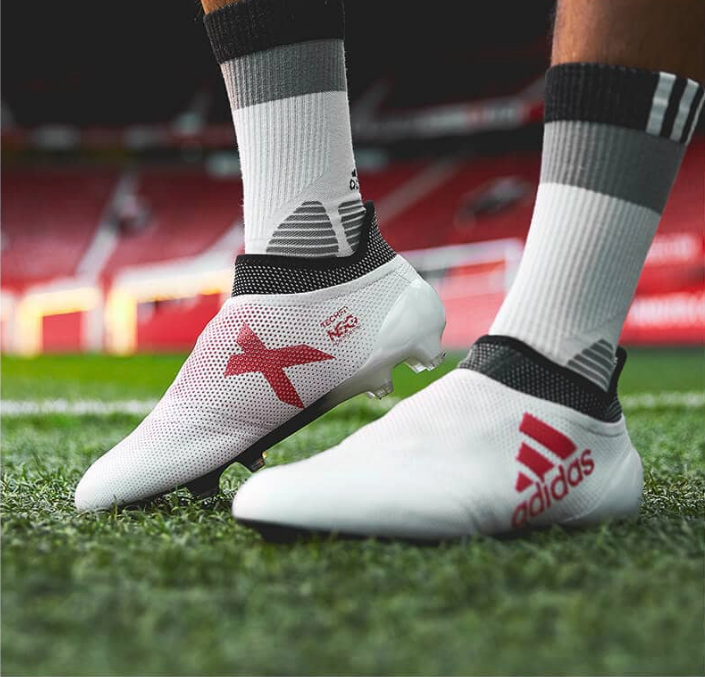 The X doesn't have much to shout about when it comes to new tech. With a focus on visual performance, the boot utilises tried and tested boot technology; they feature a one-piece, faux-laceless techfit compression upper with NSG (Non-Stop Grip) and a lightweight Sprintframe sole plate. The compression upper allows for rapid agility whilst removing the discomfort of shifting pressures. For players used to being in the opposition box and need to be unpredictable; the NSG grip texture keeps the ball where you need it, so you can find space before your opponent does.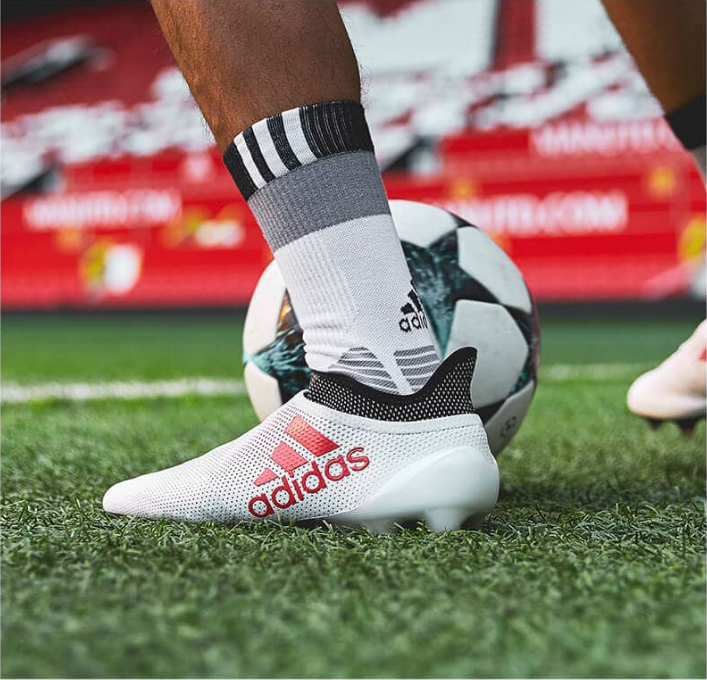 The trusted 'Chaos' stud alignment will make sure you ignite the game with burning speed. The X silo has always been built to be fast as fire, so you're gone like smoke as you explode down the lines with the featherlight feel. The Sprintframe helps deliver high-speed traction on firm ground.
adidas Cold Blooded Pack
X 17+ ⚪🔴⚫
Sur Pro:Direct Soccer ➡ https://t.co/GZQ3onLhXk pic.twitter.com/YqAss2AkHb

— Pro-Direct Soccer FR (@ProD_Soccer_FR) January 25, 2018
A laced X 17.1 version edition is available – wrapped in the same colourway – as well as a Cage version of the boot fit for the rough ground of the tough small-sided football and street environments. Luis Suarez, Gabriel Jesus and Gareth Bale will be taking the X+ football boots to the next stage of the Champions League, so you can see them in action. Look for the white, black and red blur!