Adidas Release New Predator 18+ For 'Cold Blooded' Pack
The full 'Cold Blooded' pack has finally been released by adidas. Alongside the NEMEZIZ and X is the new Predator 18+, available in a striking new colourway of white and red.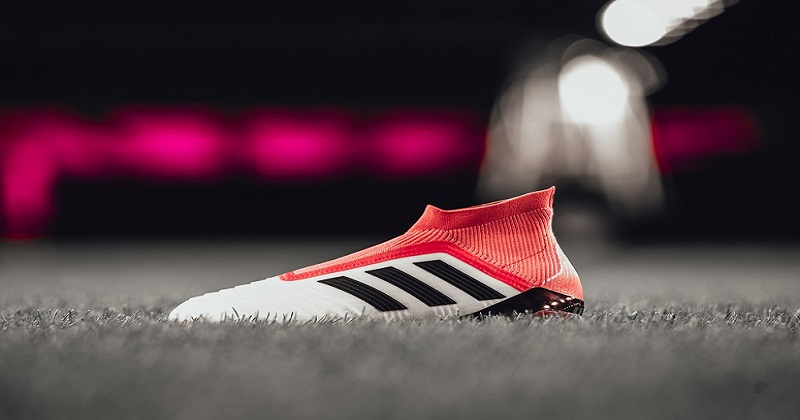 Image: news.adidas.com
The new Predator 18+ boots are the sleekest version of the predator design to date- and they look absolutely incredible. They feature a PURECUT laceless system for maximum surface control, while a forged knit integrated midfoot structure creates medial and lateral stability. To stabilise your movement, Nike have installed a CONTROLFRAME, with new hybrid stud tip configurations that amplify rotation and traction. To help retain speed in all conditions, the new cleats also come with a full-length BOOST midsole that provides energy return with every step.
👀 Juventus duo train in the upcoming "Cold Blooded" adidas Predator 18+ colourway: https://t.co/sR56zco8hv pic.twitter.com/W2tqfEsooM

— SoccerBible (@SoccerBible) January 18, 2018
To create a unique fit to each individuals foot shape, the boots are made with a sockfit collar which is designed to naturally expand and mould to the foot's shape, ensuring protection and comfort. The PRIMEKNIT material has a layer of CONTROLSKIN that provides optimal ball control and grip, no matter the conditions. Finished with an anatomical upper that mimics the heel shape to lock the foot into place, your feet will feel as free as the day you were born.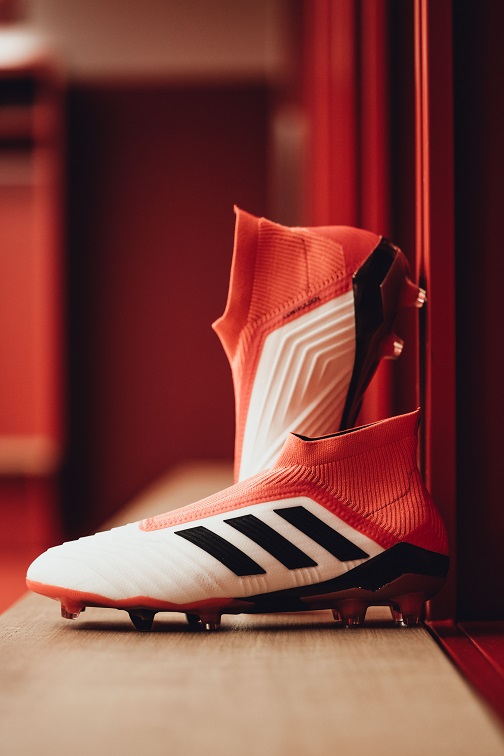 The 'Cold Blooded' Predator 18+ are also available as a cage shoe. The cage comes with the same SOCKFIT collar, PURECUT upper and CONTROLSKIN, but have the added benefit of the BOOST midsole and traction studs. So, whether you're on the pitch or the street, adidas have created a range of boots and shoes that will take you anywhere. Be sure to check the new Predator 18+ football boots in action, as the likes of Dele Alli, Mesut Ozil and Paul Pogba will be wearing them on-pitch from today.