The 5 FUT Icons We'd Love To See In FIFA 18
FIFA Ultimate Team is bigger than it's ever been in 2018, with gamers clamouring to add all kinds of iconic players to their squads. But which footballing legends have been left out?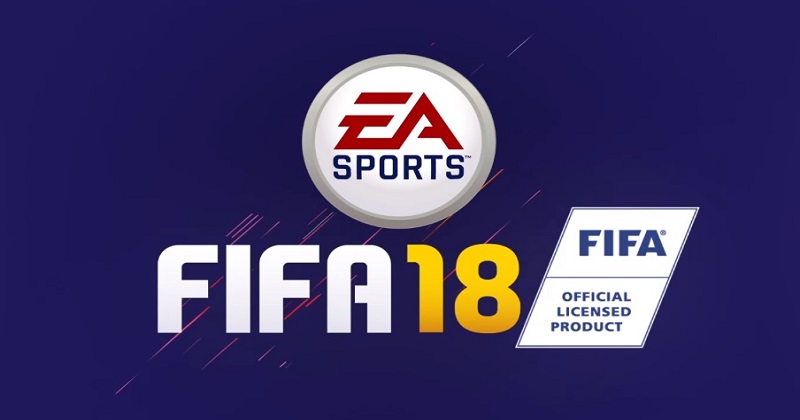 Image: FIFA 18
The rage of conceding a last-minute winner. The frustration of not being able to win the ball back. The incessant, endless dabbing celebrations. Yep, it must be FIFA Ultimate Team. The addictive game mode has taken the world by storm ever since it was first introduced in FIFA 09. Giving players the ability to build their ultimate dream teams and then test them out against other people has an obvious appeal, with many gamers choosing to spend obscene amounts of money on player packs in the hope of bagging a superstar. FIFA 18 introduced FUT Icons for the first time on both PS4 and Xbox One, and gamers have wasted no time at all in trying to get the likes of Ronaldo, Pele and Diego Maradona into their squads. Not a bad front-three, eh? You can even get yourself a cult-hero like Jay-Jay Okocha or Marc Overmars, while Premier League legends such as Rio Ferdinand, Alan Shearer and Thierry Henry are a joy to play with (if you're lucky enough to get one). But we can't help but notice a few gaping holes in EA's list of legends, and we'd absolutely love it if any of these guys were added to the game.
David Beckham
David Beckham was one of a kind. That delivery. 😍🔥 pic.twitter.com/WjaHKIwspP

— Dugout (@Dugout) 13 January 2018
You can get three versions of each FUT Icon, with each one celebrating a different stage in their career. So, three versions of David Beckham = three outrageous haircuts. We'd all love the chance to get our hands on the floppy-haired youngster at United, the mohawked superstar playing for England and the smarter looking veteran at LA Galaxy. With a big focus being put on perfecting the way free-kicks work in recent years, the chance to literally bend it like Beckham on FIFA would just be too much to take. He wouldn't have great pace and his tackling would be none existent, but keep whipping the crosses in and Becks would become one of your best players.
Eusebio
#Eusébio, seen here at Lisbon's 1972/73 derby against Sporting Lisbon, away game.#Benfica would win the League without a single loss, with Eusébio claiming the Golden Boot as Europe's top scorer. #SLB #Portugal pic.twitter.com/DQgF9k76GU

— OldFootballPictures (@OldFootball11) 16 January 2018
The sheer pace and power of Eusebio would make him an unstoppable force in FIFA Ultimate Team, and he's perhaps the biggest miss from the current list of FUT Icons. The Portugal-international had one of the most lethal strikes in the history of the beautiful game, with a wicked right-foot proving completely unstoppable at international level. Ultimate Team players often like to fill their squads with a huge amount of pace and to play on the counter attack, so it's not hard to see just how popular Eusebio would be if he was introduced.
Franz Beckenbauer
Happy birthday to the Kaiser—Germany and Bayern Munich legend Franz @beckenbauer turns 70 today. pic.twitter.com/UZmfuY4alz

— B/R Football (@brfootball) 11 September 2015
Probably the greatest defender to ever play football, Germany legend Franz Beckenbauer is a huge miss from the current list of FUT Icons. As one of the most creative, attacking defenders to grace a football pitch, there's simply no arguing the fact that Beckenbauer made the sweeper role his own. If you're a FIFA player that loves to keep hold of the ball and use patient build-up play, then Beckenbauer would be the ball-playing defender of your dreams. Oh, and he also had a certain knack for winning the ball back and, you know, generally stopping the opposition from attacking.
George Best
George Best 🔥 #legend pic.twitter.com/mo9piipHFb

— Football Fights (@footbalIfights) 24 August 2017
Direct running and silky dribbling can be an absolute nightmare to defend against in FIFA 18, so the introduction of George Best would certainly create some major waves. The Manchester United legend is famous for his dazzling runs, cheeky skills and iconic sideburns, and we can't help but feel that Ultimate Team would be so much better with him included. Often compared to the likes of Pele and Maradona, Georgie would be one of the most fun players to use on the game- although the number of players attempting to run through on goal straight from kick-off would be ridiculous.
Gary Linekar
Gary Lineker: a man of his word. (h/t @BBCSport) pic.twitter.com/Lke8D59xrY

— B/R Football (@brfootball) 13 August 2016
When you've got the likes of Alan Shearer and Michael Owen included in the game, you just can't help but miss Gary Linekar. The lethal England striker was one of the best players on the planet in the mid-80's, and enjoyed a glittering career which took him from Leicester City to FC Barcelona. Known for his fantastic finishing and ability to find himself in the right place at the right time, Linekar would be a fantastic player to have leading the line in any Ultimate Team squad. Besides, with some of the rash challenges that go flying in on FIFA, it's probably about time Linekar found himself in the book. If you're interested in emulating any of these icons, then take a look at our fantastic range of retro football kits today!