Adidas Release Copa 18.1 'Cold Blooded'
The Copa 18 boots debuted in late November as part of the 'Skystalker' pack. Building on the 'Lone Hunter' collection, adidas have now released a new black, red and white colourway for the new 'Cold Blooded' pack.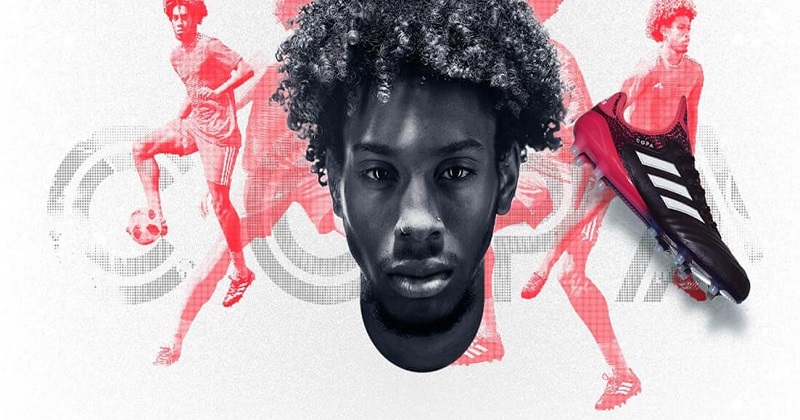 Image: Adidas.co.uk
The 'Cold Blooded' Copa 18.1 are a throwback to some of adidas' most iconic designs. With the iconic white Adidas 3-stripe branding against a black to red fade in the upper and sole rear sections (by way of a spattered effect) designers have brought famous boots of the past back to life with a fresh feel.
⚫🔥 Official: Adidas Copa 18.1 'Cold Blooded': https://t.co/OcBlCQt9Yq

— Footy Headlines (@Footy_Headlines) January 15, 2018
Not much has been changed from the earlier released Copa 18.1 range, with only a few key alterations being made. The original stitched forefront has had to move aside to make way for the internal skeleton structure. A supportive compression inner sock construction and fold-over tongue made entirely from knit material means the 'Cold Blooded' range are the optimal fit. An additional premium K-leather forefoot gives the wearer supreme comfort as well as unparalleled control and ball feel. Many players win the game, but only a few leave a legacy behind. These boots are made for players with the heart and feet of a champion; while an integrated X-Ray vamp cage gives you the greatest control and reduces ball slippage, meaning you can master the game and dictate the flow.
Introducing the 'Coldblooded' adidas COPA 18.1. Classy.

⚫️🔴⚪️ pic.twitter.com/sInu9FHbOY

— Pro:Direct Soccer (@ProD_Soccer) January 15, 2018
To lead from the middle of the park a player needs to strike a balance. The Copa 18.1 boots utilise a Sprintframe plate that offers the perfect balance between lightweight and agile; and strong and stable. So, whether you're running the lines behind the defence or breaking up play in the midfield, your boots will never let you down. What do you think of the new Adidas Copa 18.1 'Cold Blooded' football boots? Let us know what you think in the comments!