The Best Ever Premier League January Transfers
It's time for a spot of window-shopping in the Premier League and we're taking a look back at some of the greatest January transfers of all-time. There are some massive players here…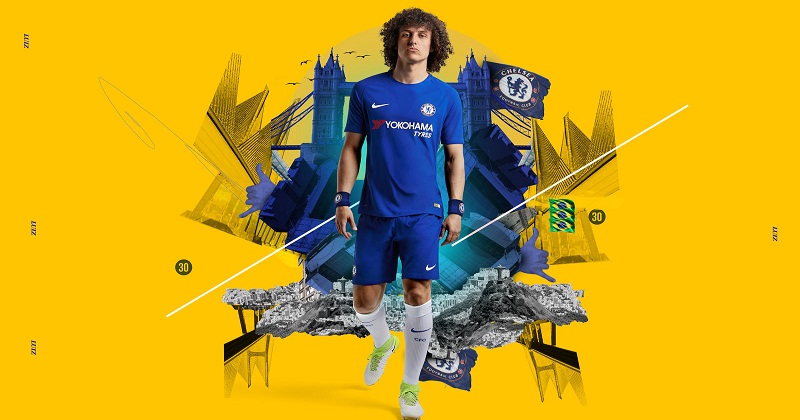 Image: news.nike.com
The start of January always means two very important things: Christmas is over for yet another year, and retailers everywhere will be throwing huge sales on all kinds of products. In fact, this is one of the most exciting times of the year here at FOOTY.COM, as we're never short of a few awesome deals on the latest football boots and kits. This is your chance to get out there and combat the 'January Blues' by snagging yourself a real bargain. As for the Premier League, clubs all over the country are presented with the opportunity to do their own bit of January window-shopping. The January transfer-window is the last chance clubs have to strengthen before the end of the season and, in many cases, can act as a make-or-break period for those challenging for silverware or fighting relegation. Of course, this means clubs are much more reluctant to sell at this time of year, so prices will be even more inflated than they were in the summer (yikes!). So a lot of clubs prefer to do their business in the summer window, giving their new signings a full season to settle into the side. But you should never underestimate the power of an effective January signing…
Nemanja Vidic- Manchester United- January 2006
On this day in 2005, Manchester United signed Nemanja Vidic.

A born winner 🏆 pic.twitter.com/ph7O0rd7W8

— B/R Football (@brfootball) December 25, 2017
There's a perfectly good reason Nemanja Vidic is considered one of the greatest defenders in Premier League history- and that's because, quite simply, he is. The towering Serb joined Manchester United for just £7million back in 2006, going on to clinch five Premier League titles, one Champions League and whole host of other silverware. Vidic orchestrated United's back-four for eight years in total, eventually becoming club captain before deciding to leave after the disaster that was David Moyes. It's also worth noting that United also signed a certain Patrice Evra for just £5.5million in the same January window. Some very tidy business indeed.
David Luiz- Chelsea- January 2011
Done deal! #UCL winner David Luiz returns to Chelsea on a three-year deal from French champions Paris. #DeadlineDay pic.twitter.com/qTe8OmVJ3a

— UEFA Champions League (@ChampionsLeague) August 31, 2016
Gary Neville famously compared David Luiz's playing style to that of a 10-year-old on a PlayStation, but that didn't stop the Brazilian centre-back from quickly becoming a cult-hero over at Stamford Bridge. His erratic style of play, outrageous haircut and his unexpected ability to hit a decent free-kick or two all contributed to the fans' adoration of him. Of course, the fact that he helped them to both a Champions League and Europa League title will undoubtedly have worked in his favour, despite the fact he left for PSG in 2014. However, we all know Luiz is back where he belongs now, even if what seems to be a slight falling out with Antonio Conte has seen him fall down the pecking order.
Luis Suarez- Liverpool- January 2011
As Liverpool prepare to reinvest the money received for Philippe Coutinho, we look back at how they spent Luis Suarez's transfer fee 👉 👉 https://t.co/KK25Utll43 pic.twitter.com/rVQ1jhWbtC

— Sky Sports PL (@SkySportsPL) January 10, 2018
The greatest ever January transfer came in the same window as Luiz, as Liverpool went ahead and snapped up Luis Suarez from Ajax for just £22.5 million. The rest is history. No matter what your opinion is on his temperament or antics on the pitch, you just can't deny that Suarez was one of the most talented players to ever grace English football. He might not have won the Premier League (what Liverpool player has?), but teams just couldn't handle his sheer ability with a football, especially as he forged his famous 'SAS' partnership with Daniel Sturridge. If it wasn't for that Steven Gerrard slip, there's no doubt Liverpool would have gone on to win the league that year. But, despite the lack of silverware, Luis Suarez is certainly the best-ever piece of business conducted in the January transfer window. Looking to do a bit of your own January deal-hunting? Then go ahead and compare prices on all kinds of football boots and kits right here with FOOTY.COM!