The Greatest FA Cup Merseyside Derby of All-Time
The Merseyside Derby is probably one of the least attractive derby games amongst top flight clubs, with red cards galore. But it is one that has created some of the greatest derby encounters the FA Cup has ever seen.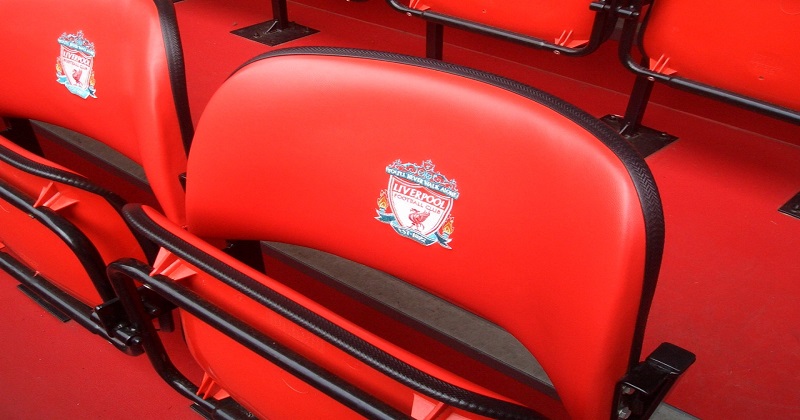 Image: Stuart Frisby
The lack of local players has seen some of the fire on the pitch die down slightly in recent years, but past games have treated passionate supporters to some truly brilliant occasions. The city of Liverpool is split down the middle; one side red, one side blue. That dividing line runs through the middle of friends and even families. Red and Blue work and live side by side, which makes an encounter between these two teams a very special occasion that means so much more than any other footballing rivalry.
Everton 2 Liverpool 3 – 1989 F.A. Cup Final
This FA Cup final took place shortly after the Hillsborough disaster. Fans and players came together at a time when the city needed to grieve and support each other. The city deserved a spectacle, and the players delivered.
1989 Everton v Liverpool. The first competetive game for Liverpool after the Hillsborough tragedy. photo by james malone pic.twitter.com/ATLbbaCz9o

— AngelCakeLIVERPOOL (@angelcakephotos) September 8, 2017
After fans erupted in moving versions of both 'You'll Never Walk Alone' and 'Abide With Me', sang by red and blue alike, one of the greatest FA Cup Final derbies took place. John Aldridge opened the scoring for Liverpool before a ninetieth minute equaliser from Stuart McCall took the game to extra time.
Liverpool and Everton have provided some FA Cup magic in the past.

Who remembers this Ian Rush goal?

Watch their third-round clash tonight on BBC One. pic.twitter.com/Mb2wPPoqhH

— BBC Sport (@BBCSport) January 5, 2018
Substitute Ian Rush fired Liverpool into the lead in the first half of extra time. Their lead was short lived however, as an Alan Hansen clearance fell to Stuart McCall who volleyed first time into the corner of the net. Minutes later, Rush struck again with a neat header.
a young fan at the 1989 FA Cup Final, Wembley, 20th May, 1989, Liverpool 3 v Everton 2 pic.twitter.com/6oJmMNBeYD

— AngelCakeLIVERPOOL (@angelcakephotos) August 2, 2017
That goal - one of three in just ten minutes of play - was to be the last as Liverpool went on to lift the trophy. Fans will forever remember some iconic moments from this game; stand in captain Ronnie Whelan lifting the trophy, and Everton goalkeeper Neville Southall sat alone between the goalposts after the final whistle. Visit FOOTY.COM to get your hands on vintage Everton and Liverpool football kits today- because we compare prices to find you the best deal possible.