Nike and Neymar: The Puro Fenomeno
Neymar Junior and Nike have combined for the second time to create a new range of football boots that will have your head swimming with nostalgia.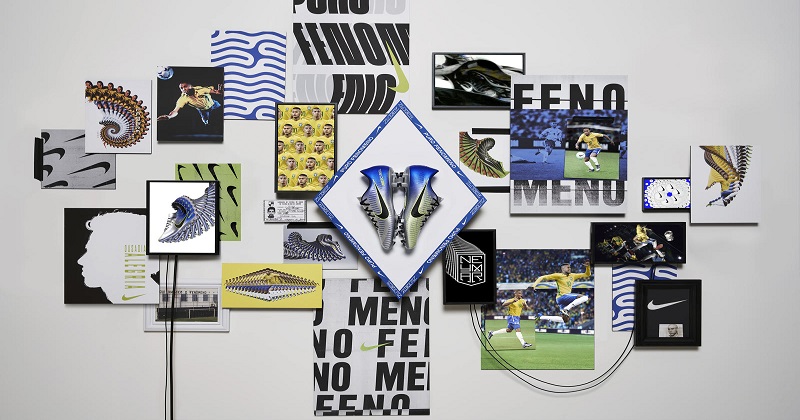 News.nike.com
The new Nike Puro Fenomeno is a throwback to the 1990's, based on the original Mercurial's and made famous by Ronaldo at the 1998 World Cup. The newly designed boots are metallic silver, blended with blue and fluorescent yellow. The new cleats are a revamped and sleek remake of the classic Mercurial.
The new Neymar Puro Fenomeno is 🔥. We got our hands on them to find out the full story. #Neymar #PuroFenomeno #iamsoccerloco pic.twitter.com/lZOlWFWVld

— soccerloco (@soccerloco) December 22, 2017
In similar style to the CR7 Chapter 5 boots, Nike have stuck with the fish scale surface design, which reflects the floodlights and really makes them shine. The boots also come with the tried and tested speed ridges and waves, exactly like the original 1998 version. The new boots are fitted out with ground-breaking new tech to give added speed and agility, including a 3-D speed plate, Teijin microfiber upper with ACC tech, textured speed ribs and a Nike grip system to keep the foot from slipping inside the boot. The boots are also influenced by the 2010 Mercurial design; the year Neymar Jr. first appeared on the scene at Santos, and scored his first ever goal for Brazil.
Nike pays homage to @Ronaldo and @neymarjr with the Mercurial Puro Fenomeno. https://t.co/i6NCxdlLN9

— Nice Kicks (@nicekicks) December 27, 2017
The throwback 90's look is everywhere right now, yet Nike haven't decided to work around a vintage design for the hell of it, but to tell a story 20 years in the making. The Mercurial boots were once an iconic part of Brazil's football history, as one of their greatest ever players – Ronaldo - claimed the boots 'changed the game in football', and were at one point 'just part of my foot'- and what a foot it was. The Mercurial made a deep impression on a young Neymar growing up in Santos. When he debuted for the national team at 18 years old, he was wearing the Mercurial Superfly II, scoring his first goal for Brazil in those very boots. The boots connect the two Brazilians, who both established themselves as the world's most sought-after players. Neymar, still young, and with plenty more playing time ahead of him, will be a household name amongst football fans for years to come, and any true footballing aficionado will never forget Ronaldo. The new Nike Mercurial Puro Fenomeno football boots are available now.