Clubs That Should Be In The Premier League
Former Premier League champions. Teams to have won the European Cup. Clubs that were on top before the Premier League era. We're taking a closer look at the massive clubs that really belong in England's top flight, despite their current lowly position.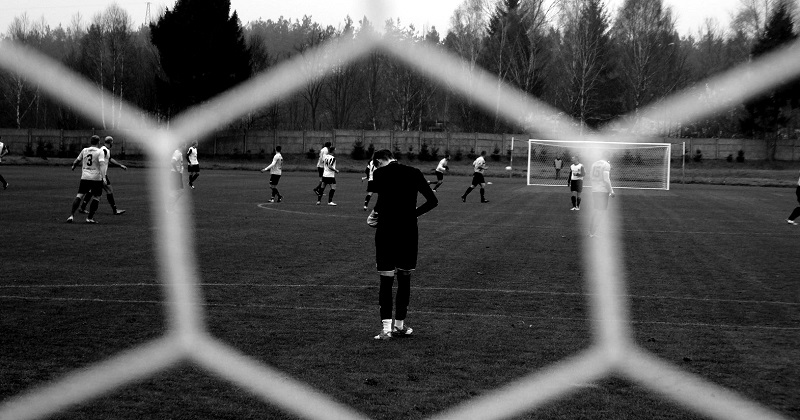 Football's a funny old game, isn't it? One year you could be flying high at the top of the Premier League, vying for a place in Europe and maybe even making a cheeky title bid, and then just a couple of years later you find yourself struggling in the Championship and being managed by Neil Warnock. On the flip side, you could follow in the footsteps of Manchester City, and go from League One minnows to the best team in the Premier League in almost no time at all. Well, maybe only if you can find yourself a billionaire investor from the Far East to spend hundreds of millions on a new squad, that is. Such is the nature of the game, that many clubs have simply never recovered from their dramatic fall from grace, as some of the country's biggest clubs currently busy themselves in the lower leagues of the English game. Now, it goes without saying that these three clubs should by no means just be re-inserted back into the Premier League, but we thought we'd run through the teams that are most sorely missed from the top flight of English football. Nottingham Forest
Under 18s win ✅
First-team win ✅
Not a bad day at the office 👏🔴⚪️ #NFFC pic.twitter.com/KY0bOvHJrX

— Nottingham Forest FC (@NFFC) December 9, 2017
Back in the late 1970's, Nottingham Forest were absolutely unstoppable. Claiming their first ever First Division title, alongside historic back-to-back European Cups, the Reds were by far and away the best team in the country during that period. Under the guidance of Brian Clough, Forest announced themselves as one of the top sides in Europe, and garnered one of the largest fan bases in England while they were at it. However, Forest are currently sitting way down in the Championship, and haven't been in the Premier League since the 1998/99 season. But with such a rich history and loyal fan base, there's no doubt that Forest are a side that we'd all love to see back in the Premier League- unless you're a Derby fan. Leeds United
📸 | Check out our gallery of images from yesterday's trip to London as we took on QPR in the @SkyBetChamp

View ➡️ https://t.co/iJjU7z8R6B pic.twitter.com/0WL0eLPxL2

— Leeds United (@LUFC) December 10, 2017
There's no denying that Leeds United are a side that firmly belong in the Premier League. With an absolutely massive fan base and 3 First Division titles under their belt, the Whites are undoubtedly one of the biggest clubs outside of England's top flight. Just think back to when they were last in the Premier League. They had the likes of Mark Viduka, Harry Kewell and Rio Ferdinand, as they marched on to the Champions League semi-finals in the 2000-2001. Hard to imagine now, eh? But poor running of the club led to financial implosion in the mid 00's, as Leeds entered administration and plummeted down to League One. It's been a long road back, but there's no doubt that the passion and fight of Leeds United has been missing from the Premier League for too long. Sheffield Wednesday
📆 27 years ago today, @johnharkes6 produced this moment of magic at @dcfcofficial.. #swfc pic.twitter.com/BravLDYiIa

— Sheffield Wednesday (@swfc) December 12, 2017
Look away now Blades fans, because Sheffield Wednesday are the team that finish off our list. With eight major titles and a fan base which is surprisingly large (especially since they share the city of Sheffield with another massive club), the Owls firmly deserve a place in the Premier League. They've been knocking on the door for a number of years, too, narrowly missing out through the play-offs in the past two seasons. They dropped as far as League One back in 2010 and things haven't exactly gone as planned this season, so we think the Owls' wait for top-flight football might be set to last just a little longer. No matter which club you support, you can compare prices on football kits from all divisions right here with FOOTY.COM, so that you've got everything you need to cheer your club on towards the Premier League- and at a fraction of the price!